Reading Time:
4
minutes
This year, one of my children is entering high school.
Between now and graduation, she will be busy researching, studying and shaping her path for the future. As a parent, I want to ensure she is prepared to make well-informed decisions about that future. She will have to rely on more than the school system to help her along the way.
As a career professional, I know the school system will prepare her to move on academically, but there are other areas we need to explore before graduation. These areas are career development, scholarships and gap year. I don't know what level of understanding she has about each of these topics and what information her school provides, so my role as a parent is to do a deep dive into how exploring these areas might help her navigate her way from high school to whatever comes next.
Career development
I reached out to JP Michel, Founder of SparkPath, to talk about how he helps high school students gain awareness about career development and how parents can help their students gain insights into future career options.
"One of the best ways parents can help their kids is by connecting them with resources and people that can help them explore interesting challenges to work on."
JP believes parents best serve their student when they change the question from "what do you want to be when you grow up?" to "what challenges and problems do you want to solve?"
"Don't rely solely on high school guidance counsellors to meet your student's needs. As a parent, you need to look for other sources to learn more about how to support your student."
Parents can help students by reaching out to a career professional, attending a "Parents as career coaches" presentation and learning about labour market information (LMI) through Canada's National Occupation Classification (NOC). WorkBC has resources for parents as do a number of provinces. Check with your province to see what tools and resources might exist to help you support your student's career journey.
Since career development is a life-long journey, starting my student off with a solid foundation of tools, resources, guides and advice will empower her to make choices that align with her interests.
Scholarships
Another important area for my student to learn about is scholarships. As parents, we tend to talk about the importance of school and scholarships, but talk is one thing; action is what will make the difference.
Janet MacDonald is a Scholarship Consultant with mycampusGPS. She works with parents and teen to encourage and guide open conversations about investing time, energy and resources into finding and applying for scholarships.
Scholarships not only help with the financial burden of post-secondary education costs, but also encourage students to focus on their areas of interest, promote themselves and align themselves with the right opportunities. Helping students choose the right path empowers them to continue with their studies and contributes to their success in completing their program(s).
According to a 2016 Government of Nova Scotia report, From School to Success: Clearing the Path:
17% of Maritime university students leave in their first year.
39% complete their degree in four years.
58% graduate after five years.
We want students to be successful in their program of study. Working with them through the scholarship application process can be obviously financially rewarding, but the process itself can be also gratifying in that it facilitates self-assessment. This exercise alone can lead to a more empowered student who is aware of the choices that make sense for his/her future.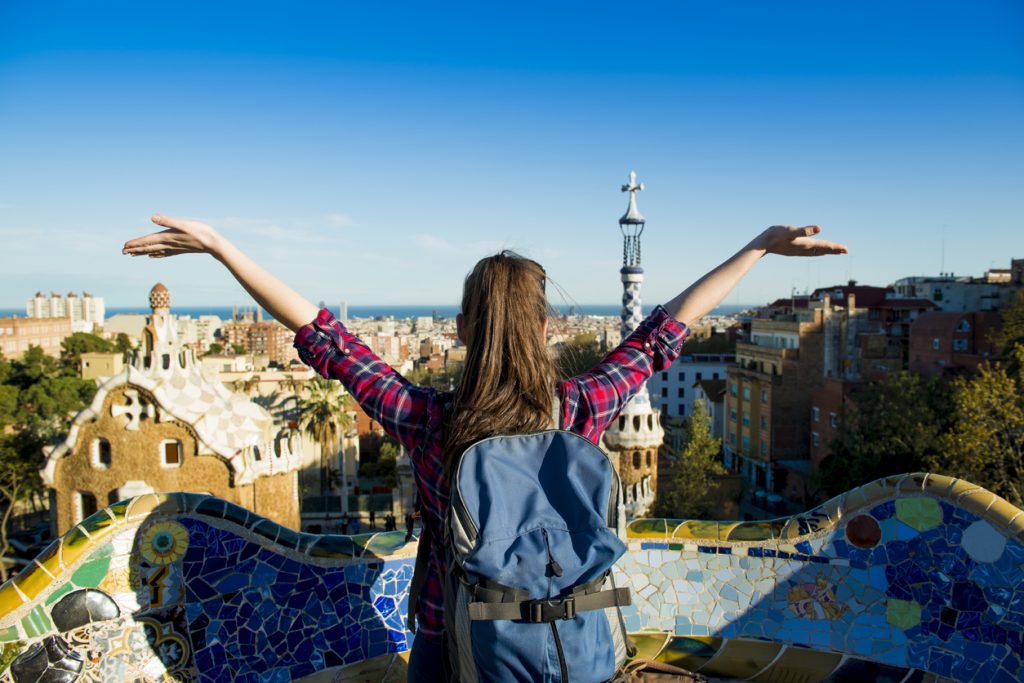 Gap year
What do you do if your student isn't ready for post-secondary education when he or she graduates high school? I talked with Michelle Dittmer, President and Co-Founder of the Canadian Gap Year Association, to learn more about how to assess whether a gap year is right for my student.
"Education takes place not only in the classroom," Dittmer says. Typically, a gap year takes place after high school and before attending a post-secondary institution. Gap years are quickly becoming less of a 'Plan B' for those unsure what to do after high school and more of a planned year dedicated to exploring their world. Gap years help students develop skills that can make them more employable and give them a greater sense of direction and purpose.
Are you a parent who thinks your student should go directly to post-secondary after graduation? Some surprising statistics you may not realize about Ontario high school students (Hango, 2008):
Out of 100 students:
27 do not go to post-secondary by the age of 22 to 23
30 go directly to post-secondary
43 take a gap year
The Canadian Gap Year Association is an organization that supports young people looking for an alternative step in educational and/or career pathways. The Association conducts research, education and advocacy work on behalf of gap year programs, but it's also a one-stop shop of curated resources for parents looking to learn more about whether a gap year is right for their student.
By now, you might be thinking, isn't all of this taken care of by the high school guidance counsellor? Isn't it their job to help my child navigate all of these things?
High school guidance counsellors
The role of Guidance Counsellor has been expanding to assist high-needs and high-risk children. According to the Ontario School Counsellor Association's report, Role of Guidance Teacher – Counsellor, Survey 2018 (for more information, contact OSCA):
"Guidance Counsellors are facing increasing demands for student mental health and emotional support … expanded caseloads are straining Guidance Counsellor's ability to provide academic advising and career counselling supports to students."
One Ontario Guidance Counsellor I spoke with shared this, "Guidance counsellors do not have the time or the expertise to provide in-depth career counselling. We are wearing too many hats … teacher, social worker, psychologist, academic advisor …" The message is clear: Don't rely solely on high school guidance counsellors to meet your student's needs. As a parent, you need to look for other sources to learn more about how to support your student.
Career development is an important foundation to set at a young age.  And it's one investment I'm not going to shy away from. To me, this is the foundation that will set her up for success in life.
Tags :
career counselling
high school
podium