In March 2020, the world changed and university career centres quickly moved our operations fully online. We found ways to continue to support students and connect them with employers by moving our standard practices, such as appointments, workshops, career fairs and more to remote delivery.
As things shifted, I reached out to colleagues to see what new initiatives they had launched as immediate responses to the pandemic (and wrote about it for CareerWise: University career centres pivot to support students during pandemic). They highlighted exciting new activities to help with success in remote work, the disruptions in the labour market and the need to get a lot of information to students in easy-to-use formats, such as one-stop websites for COVID-related career and job search information.
A year has passed since those initial innovations, so I reached back out to see what other creative approaches they tested out over the last year.
Memorial University, Newfoundland – Jennifer Browne
"A silver lining of this pandemic has been the significant increase in the number of students and alumni who have participated in career programming this past year, primarily due to greater accessibility to resources, workshops and events. At Memorial University, programming and communication has been primarily focused on creating resources and opportunities for students to develop and be aware of the employability skills they possess, as identified in Memorial's Student Success Competencies.
"To support this, various initiatives were facilitated. Our annual MUN Career Week was completely redesigned, offering a full line-up of events and workshops virtually, with each attracting hundreds of students, alumni and students locally, nationally and internationally. Some things are here to stay post-pandemic!
"Career staff have continued to be creative, flexible and forge new partnerships across campus. With the support of the Registrar's Office, and in partnership with Alumni Engagement, a new postcard highlighting the alumni and career supports available will be included in the package sent to new graduates. This will highlight Memorial's updated online Graduating Student Handbook, an upcoming Campus to Career virtual conference and many other supports to assist new graduates successfully network and transition to employment."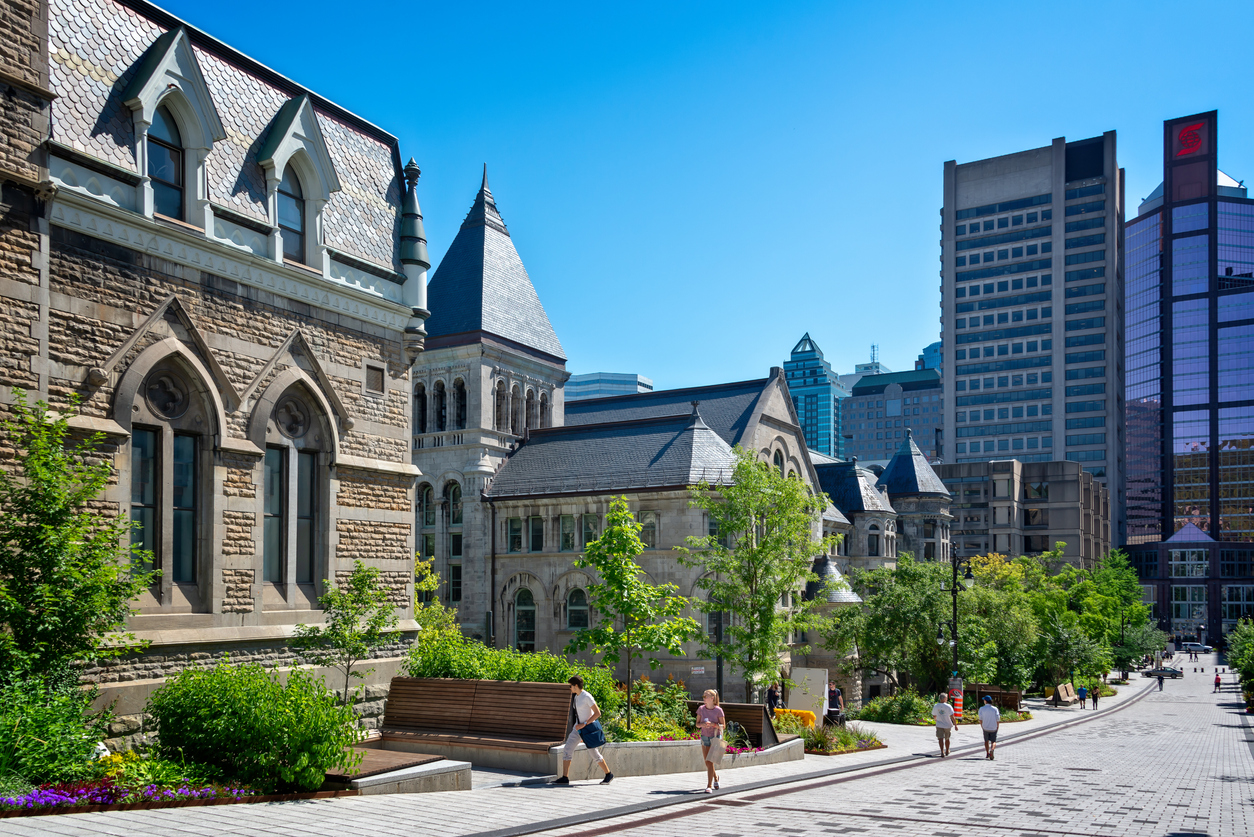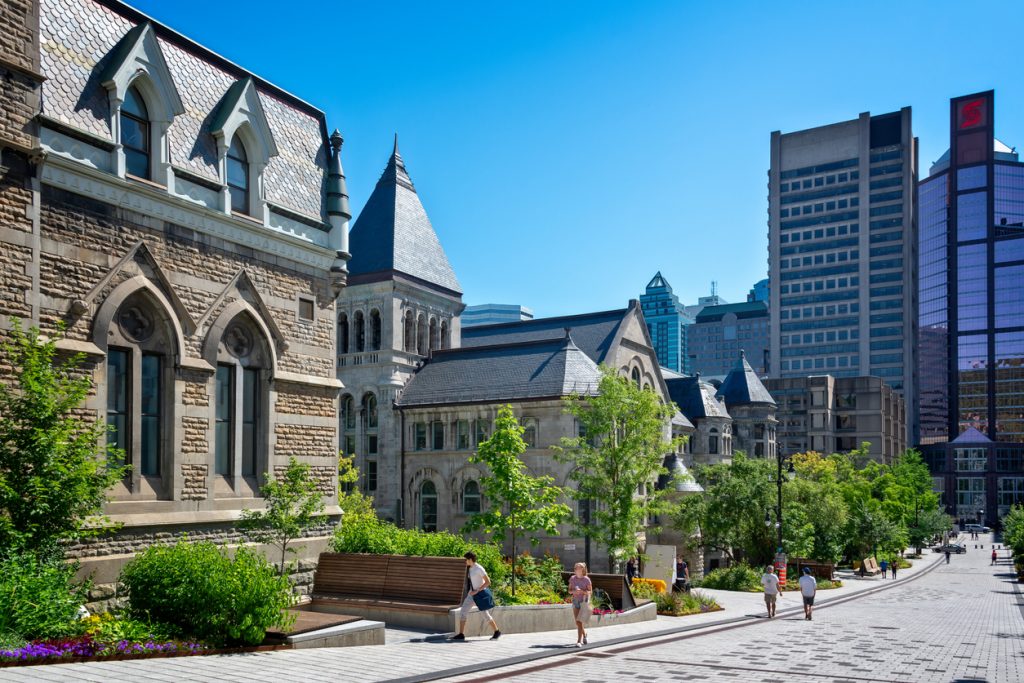 McGill University, Quebec – Darlene Hnatchuk
"Our team at McGill's Career Planning Service focused on two needs expressed by students during this pandemic: meaningful connections with others and being career ready – on their timetable.  Acknowledging that students were beginning to feel "zoomed-out," we developed a series of four-minute Career Skills videos to help students understand what skills employers are seeking and how to recognize and/or develop them.
"We also continued to develop two series of webinars, which are recorded for students to access post-event. Over 25 Industry Insiders (professionals sharing insights about their industry, their roles and how they are evolving) and Early Career Chronicles (recent graduates sharing their experiences and perspectives transitioning into the world of work) are now in our virtual library.
"In partnership with our Alumni Relations team, we launched our first Virtual Job Shadowing event with over 50 sessions attended by over 500 students.  We were thrilled with both our alumni support and student engagement and look forward to another edition of the virtual event."
Simon Fraser University, BC – Tony Botelho
"In reflecting upon the past year at SFU Career & Volunteer Services, two terms come to mind: creativity and collaboration. Creativity was a constant in our world as we regularly had to think of doing things in ways that we had never done before. Fortunately, others were in a similar situation, and we quickly discovered willing partners with similar goals and interests. We partnered with UBC and UVIC to develop the West Coast Virtual Fairs and ran two highly successful fairs (November 2020 and March 2021) during a time when we wondered if we'd be running any fairs. We ran a series of employer panels in partnership with colleagues in Work Integrated Learning, the Beedie Career Management Centre and Alumni Relations that focused on opportunities available during the pandemic and things students could be doing now. We benefited from digital options developed by Canadian-based organizations like OneLifeTools (Conversations Matter) and SparkPath (digital Challenge Cards) that not only allowed us to continue to offer quality partner programming in a remote context, but have also opened up new programming opportunities for the future."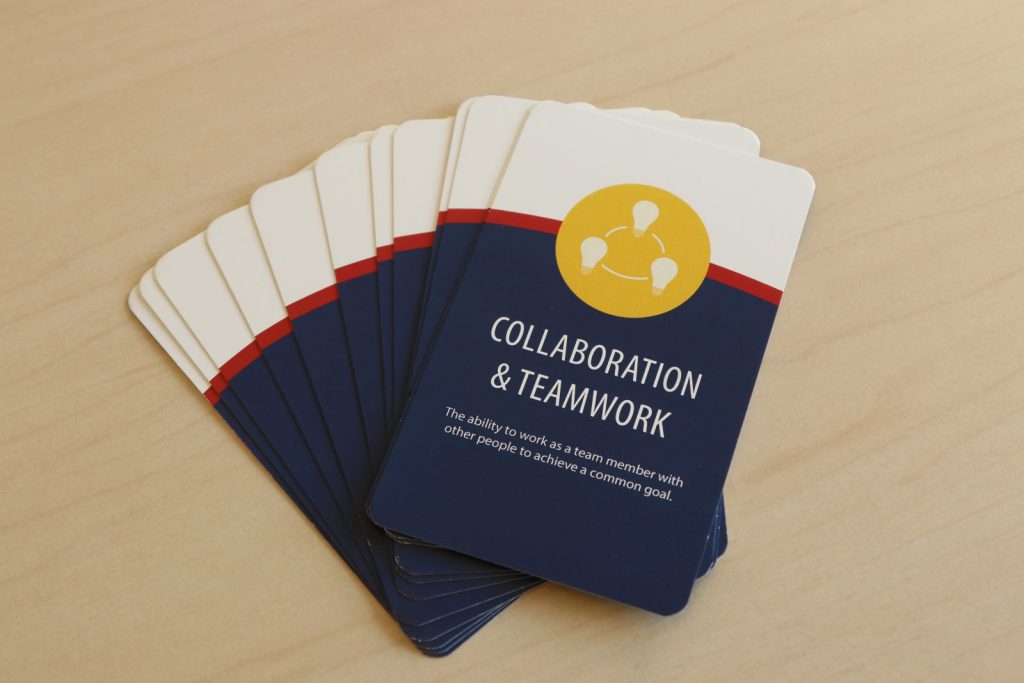 Queen's University, Ontario – Cathy Keates
Here at Queen's Career Services, we have prioritized skills articulation as a critical career development ability. Just months before the pandemic hit, we had launched the Queen's Skills Cards. Each deck is a box of 44 cards; each card defines a skill, breaks that skill into components and provides an example of a student using that skill. Students sort the cards as a skills assessment activity (e.g. into areas of strength or challenge). Initial response from students was very positive – but once we were working remotely, printed decks of cards were not very helpful. It took a few months, and learning new software, but we are pleased to now have a fully functioning online version of the Queen's Skills Cards.
These are just four examples of how university career centres are using creativity and flexibility to explore new ways to support students. As we prepare for returns to campus this coming fall (exact timing and rollout will vary relative to local public health restrictions), we are all reviewing how to continue to apply what we've learned from this past year, and options for hybrid approaches where possible. The innovations and improvements to services continue.
Tags :
career counselling
featured
podium
post-secondary