Have you ever talked to a bride in full-on wedding planning mode who did not utter some version of the phrase "I wish we had eloped"? Yeah, me neither.
Successful event management is much harder than people realize. A well-crafted event involves planning and contingency planning and emergency contingency planning. It demands being simultaneously detail-oriented and big-picture focused. It is balancing budgetary constraints with human needs, managing expectations while putting the event's best face forward, and communicating everything clearly and effectively with any person, organization or other entity that might be within spitting distance of "need to know."
It is an exhausting and mostly thankless job.
Each year, campus career centres across the country embark on any number of career-related events, from networking nights to pitch competitions to resume clinics. Above all this, the mothership of all post-secondary career events looms: the campus career fair. With a few career fairs under my belt and a long history of event management trailing through my last few job titles, I offer here my guide to managing events and living to tell the tale.
Critical path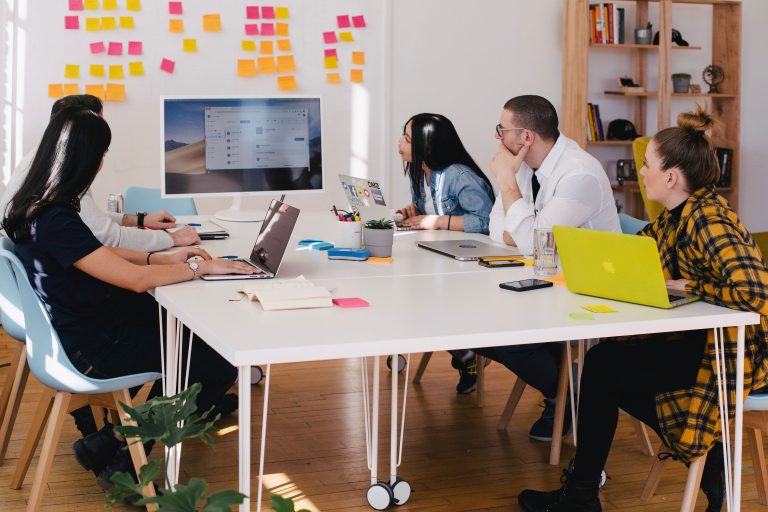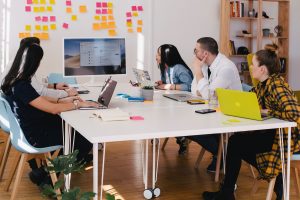 "Critical path" is a project-management term. Loosely defined, it is the collection of tasks that must be completed in order to successfully assemble your event.
Start by listing every possible thing that will need to be addressed before your event can be considered complete. There will be large tasks such as booking venues and ordering food. There will also be smaller tasks, like picking up thank-you cards for volunteers and buying extra extension cords. Capture all of them. Then, assign start and end dates to each, considering the following questions:
When is the earliest you can start a task?
When is the latest possible time any one task can be completed and not derail anything?
What tasks are dependent upon each other?
For which will you need someone else's approval?
There are many online tools and software packages designed for project tracking; even a good old spreadsheet will do in a pinch. Try a few different methods and pick the one that works best for you and your team. The good news? Once you've established a critical path for a recurring event, it's unlikely it will change much in between them.
Start early
What I really mean is, start earlier than you think you need to – much earlier. Everything will take longer than you think it will. Plus, starting earlier will give you more venue options, opportunities to fundraise and potential to score advertising package deals. When I plan campus events, I will, at the very least, have to work around varsity schedules, community events and major points in the academic calendar (note: don't plan a campus career fair during Reading Week). Anticipating these early also helps me get buy-in from the stakeholders I need on my side. And that leads me to the next part: the people.
The who's who
List out all your stakeholders: funders, VIPs, staff, volunteers, attendees, you name it. How does each group benefit from being a part of the event? What do you need them to do, when do you need them to do it and how are you going to get them to do it when the time comes? The more important someone is, the more crowded their calendar is bound to be. I invite campus leaders to give a few words of welcome at each major career fair I run and to network with employers in attendance. That means not only covering where and how, but getting the event in their calendars about three months prior.
Volunteer challenges
Volunteer management is tricky, mainly because you don't have the same commitment as you do from an employee or fellow staff member. However, if your career fair is on the large side, it is likely you will need volunteer support. The person or people assigned to managing volunteers should have no other tasks assigned. Recruit many more volunteers than you need and find a way to reward them with something they will value. Coffee and pizza are student favourites.
Communicate, communicate, communicate
Create a communication plan to support your critical path. A good communication plan will outline the purpose of the event, target audiences, key messaging for each audience, and the format and vehicle of each marketing piece. If you have a team working with you on the event, you may even want to create a project communication plan, which will determine who will need to be in the loop on what, how they can expect to receive and give updates, and highlight key dates in the critical path.
Cut yourself some slack
In every one of my events, I reach a point that I like to call "Event Zen." Event Zen occurs when I have done everything I can possibly do to prepare ahead of time. It is the point at which I revert from over-prepared planner to fierce firefighter, dealing with issues as they arise and solving them on the fly. You can't anticipate everything. Certain groups of jobseekers that employers desperately want to hire might not show, or perhaps many people decide to skip the lunch you ordered, leaving half of it to be tossed. And you certainly can't do anything about the weather. There is a reason that so many people are familiar with the serenity prayer, regardless of creed or denomination. You can't control everything, so just be ready to manage what you couldn't anticipate.
One last tip
An event manager I know keeps a sign in her office that says "overprepare, then go with the flow." If you are about to embark on the world of event management, this is your mantra now.
Tags :
job fair
podium
post-secondary