Sometime in my college recruiting days, I started dreaming about a side hustle where I could provide quality, objective information on post-secondary education and careers to students and their parents. The idea grew and became more real as I moved into the campus career centre and diversified my skill set, but I never intended it to be a full-time gig.
Then, I got sick.
I was physically and mentally sick on and off for months. I struggled with burnout and depression and ended up taking several weeks off work. I debated my options from my couch and ultimately decided to make the leap to self-employment as a career coach. About two months after I returned from sick leave, I submitted a letter of resignation.
I'm about six months into my new entrepreneur life, and this has been my experience so far.
The groundwork
The thing everyone will tell you when you start a business is to have a niche. It probably goes without saying, but in career development, there are a lot of helpers. I think many of us have had countless off-the-record conversations about careers with friends and family. It's very easy to fall into the trap of "I can help anyone who has career questions!" but it's best not to.  It comes across as wishy-washy and unfocused, and any marketing professional worth their salt will utter the phrase "ideal customer avatar" the moment you express your marketing woes.
Given that I've spent more than 10 years working with students from Grade 7 to post-secondary on career education and coaching, it should not be a surprise that my target audience is teenagers and ­– since we all know who will be footing the bill ­– their parents.
My takeaway: narrow your focus as much as possible. It's a lot easier to explain what you do and other people will remember you more easily if they happen to be chatting with your ideal client.
Everybody's busy
When starting a business that targets teenage career clarity, an obvious place to tap into is high schools. I am fortunate to have plenty of contacts in various high schools and school boards, and I started sending emails and making calls as soon as teachers were back at the end of August.
However, if you know anything about the current climate of public education in Ontario, you'll know it's not the best year to be trying to get the attention of high school educators. I had several engaging and promising conversations in September and October that have panned out to nothing, perhaps not surprisingly.
My takeaway: be smart about timing and offer solutions to career education challenges that are simple and easily accessible.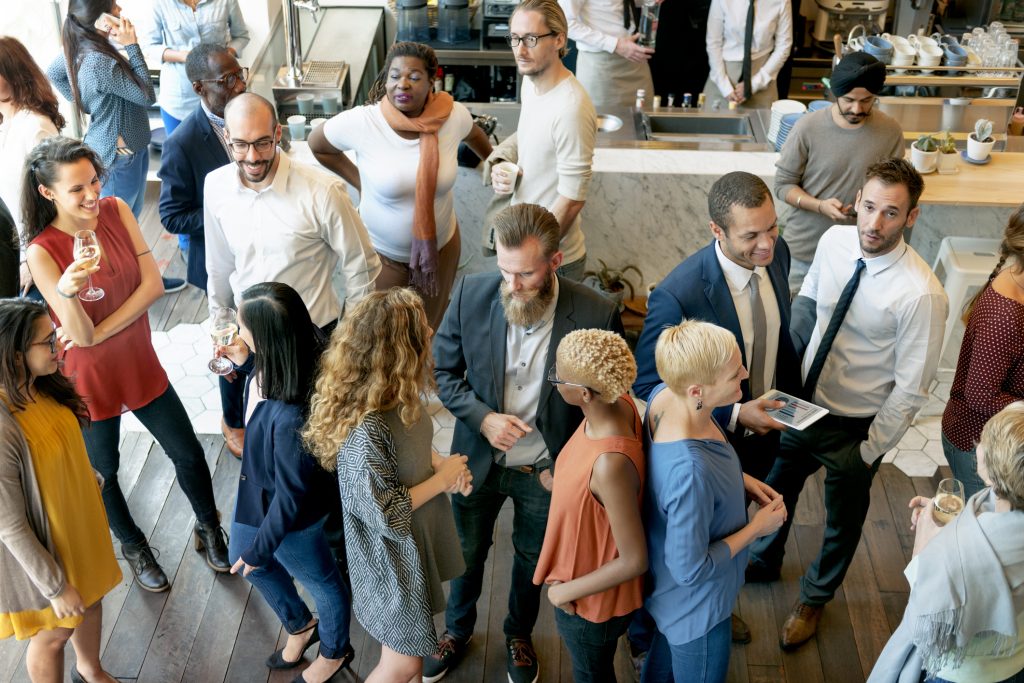 Networking fails
Once I'd gotten a few things established, like a website and business cards, I started attending networking events, often with other small business owners. I had three goals:
Share best practices with other entrepreneurs across various fields.
Develop referral relationships.
Connect with potential clients because business owners are parents, too.
It seemed like a win-win-win: I'd be spreading the word to potential future clients, building a referral network and exchanging stories from the trenches of #EntrepreneurLife. Perfect.
Except, not really.
Many small business owners in my home territory (Markham, ON) are in financial services, real estate or nutrition and wellness. While I have been trying to apply what I've learned, and have taught other people about professional networking, mostly what I find in business networking so far is that I'm a potential fish for every fisher. Most entrepreneurs I've met have been deeply interested in my potential as their client for their financial, mortgage or (weirdly) skincare products, and not much else.
My takeaway: network, but don't get too discouraged if the results aren't what you expect. Keep trying different audiences (hello, Meetup!) and keep your politest "no" at the ready. (Sidebar: if you're looking for a business idea, consider teaching entrepreneurs how to network properly. There's a gold mine there.)
Telemarketers in real life
Somewhat related to the networking snafus, I've also found myself the target of a lot of advertising. Before I had even launched my website, my Facebook and Instagram feeds were overflowing with ads from the "world's top coaches" inviting me to a masterclass (always a "masterclass," never a webinar) on every topic imaginable to grow my business. I just need their one hack to be making seven figures, you know.
One blessed day, I saw a post on my LinkedIn feed that essentially read "If you've made even four figures in the first six months of your business, you're doing just fine. Hang in there, kid." It was an immense relief. Since then, it's been a lot easier to ignore these ads essentially saying I'm not good enough.
My takeaway: plan your finances carefully. You'll be less likely to chase every marketing tactic under the sun. Look to your local or regional BDC-funded small business centre for free seminars and start-up advice.
The good stuff
From the moment I announced my impending career move, countless people told me how brave and bold I was to take this step. Let me tell you, there are plenty of days when I don't feel brave or bold. I have had more days than I expected where I thought I was nuts to think I could pull this off, and I am quite sure that I have no idea what I'm doing. But then I stumble across that next person who is curious about my work and makes some enormously helpful move or suggestion that spreads the word about me, or connects me to someone or something useful. Other days, I am simply grateful for my supportive friends and family, who have gotten really good at talking me off the ledge.
At the end of the day, I believe that any move that is true to my values is the right one, and so whether or not this business has a solid launch and some staying power, I have peace of mind in knowing that I'm doing what feels right for me.
---
Want the best of CareerWise delivered to your inbox each week? Subscribe to our popular CareerWise Weekly newsletter to receive top news and views in career development every Tuesday.
Tags :
entrepreneur
featured
podium