Reading Time:
4
minutes
Throughout my career in post-secondary career education, the persistent challenge has been in helping students, and particularly those in humanities and social sciences, understand that what they are learning in the classroom has value in their career decision-making and job search efforts. Do students who study in these disciplines find jobs after graduation and have successful careers? I would argue that they do and that the learning that takes place in the classroom contributes significantly to their future pursuits.
Employers, governments and institutions alike are discussing the importance of competencies or skill development in preparing our students for the future of work. While skill development may bring to mind activities outside the classroom, the recently introduced Career-Integrated Learning (CIL) program at Laurier actively engages students in understanding the competencies they are developing inside the classroom.
The concept for this program originated from research undertaken by Rob Shea and Rhonda Joy in the Career Integrated Learning Project at Memorial University, which was supported by a five-year grant from The Counselling Foundation of Canada. Students engaged in CIL experienced an increased appreciation for the course content. They reported learning how to identify skills they had developed in course projects, assignments and activities, and had an improved ability to articulate those skills in pursuit of future educational and career goals.
Launching CIL at Laurier
Building on the existing suite of experiential learning and career development programs offered through the Career Centre at Wilfrid Laurier University, we introduced CIL through a pilot in seven humanities and social sciences courses in the spring term of 2017.
Prior to the beginning of the semester, we reached out to select faculty with whom we had previously built relationships to introduce the concept of CIL. We shared the research conducted at Memorial University, the competency framework created at Laurier and the program outline.
The competency framework used for CIL was developed at Laurier through research into multiple sources and is used as a resource for reflection on many experiential learning opportunities. It includes the following 12 competencies: adaptability and resiliency; collaboration and teamwork; communication; creativity and innovation; critical thinking; functional knowledge; diversity and intercultural understanding; leadership; problem solving; self-awareness and professional attributes; and technological ability.
It was important that we also acknowledged the potential concern that, by including CIL in their course, the faculty member's workload would increase.
With CIL at Laurier, Career Centre staff undertake the majority of the work by reviewing the course syllabus; identifying competencies that would be developed by students through projects, assignments and activities in the course; discussing and confirming the competencies with the professor; and then delivering the two in-class components of the program.
"Learning how to deconstruct their experiences and identify and articulate competencies are valuable skills students will use throughout their personal and professional lives."
Staff from the Career Centre introduce the concept of competencies, the value employers place on them and examples of how students will develop competencies through their coursework at the beginning of the semester. Students are challenged to consider competency development throughout the semester. In the final week of the term, students engage in a reflection process led by the staff member about the competencies that were developed and their relevance when applying for jobs and further education opportunities. Students consider how they would articulate these competencies in a resume and/or cover letter.
CIL has created an opportunity for the Career Centre to partner with academics in the holistic education of our students and has led to the development and addition of expanded career development programs within curriculum.
The student experience
We have heard repeatedly from students that CIL made them more aware of the skills they were developing and helped them understand how to apply that knowledge in their career decision-making and job search. CIL helps students build confidence in their abilities.
Learning how to deconstruct their experiences and identify and articulate competencies are valuable skills students will use throughout their personal and professional lives.
"In first year, many of us do not know exactly what career we are looking for," says Sarah Caley, a first-year student in the Faculty of Arts. "CIL provided resources and helpful information to encourage us to keep our minds open to different career paths."
Caley is interested in pursuing a writing career after graduation, but she understands that writing skills can be transferable across many professional environments.
"Writing is a crucial skill in most workplaces," says Caley. "The CIL activities really helped me make the connection between my coursework and my future."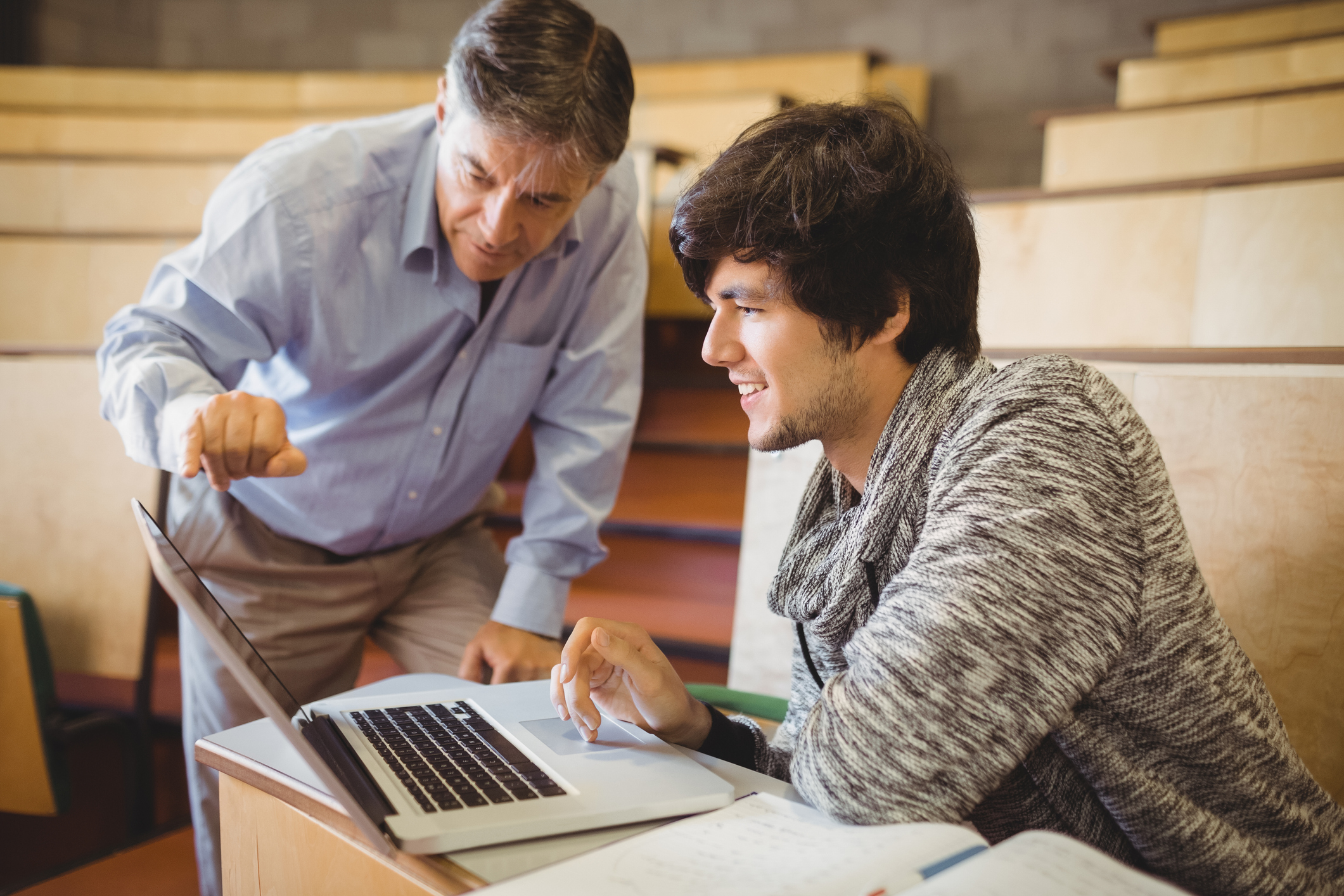 Faculty reception
For many faculty members, CIL offers an opportunity to increase students' appreciation of course content and encourage deeper learning using assessments already embedded in their courses. CIL gives students the chance to better understand the purpose of an assignment and how it relates to their personal and professional development.
"A university education goes beyond job training and should be based in the exploration of ideas … we owe it to our students to help them recognize the range of valuable competencies they develop during their degree so they can feel confident in their career search," says Ada Sharpe, assistant professor in Laurier's Department of English.
Sharpe has included CIL in eight sections of her course EN190: Introduction to Academic Writing. Students in EN190 gain foundational skills in writing and communication applicable across all areas of study, including the ability to summarize complex ideas, critically review source material, present ideas verbally with clarity and purpose, and engage in the civil and open exchange of ideas.
Sharpe believes CIL is an effective way to inspire students to recognize and articulate the value of their university studies, and as a result, help them to nurture a sense of purpose throughout their academic experience.
Since the pilot, CIL has expanded across the majority of faculties at Laurier, reaching approximately 5,000 students in over 90 classes offered from first to final year of the undergraduate curriculum.
Tags :
career counselling
podium
post-secondary