Reading Time:
5
minutes
HR professionals, like most of us, are likely grappling with how to ensure anti-racism and decolonization are integrated into their work. In HR, getting this work right can help  to tap into new labour pools, recruit the best talent and support and retain new hires.
Since racism, colonial practices and marginalization are harmful to people, they act as barriers to gaining and sustaining employment for racialized folks including Black and Indigenous people. In your role, your approach to anti-racism can help ensure people are safe in their places of work.
In this three-part series, we explore what learnings the field of community development can offer HR professionals. The insights we share are based on experiences from East Scarborough Works, a community-wide strategy to move people from poverty to employment. In this second installment, we explore how integrating tools for equitable hiring in recruitment practices can help you, as an HR professional, reach untapped labour pools.
---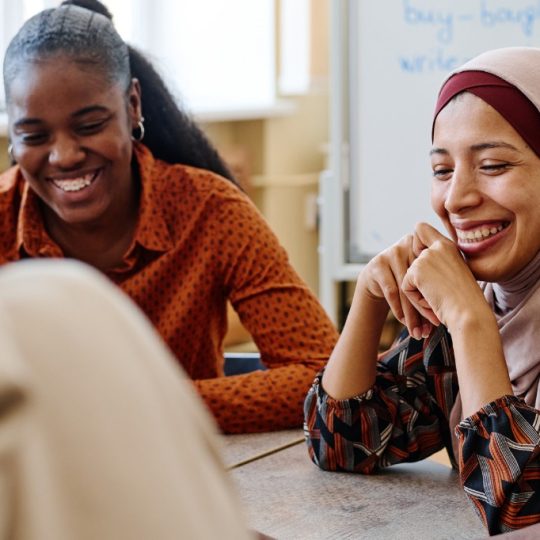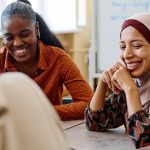 Don't miss Part 1 of this series:
Reaching people furthest from the labour market: What HR can learn from community development
---
Community development and equity and inclusion practices stress that inauthenticity and token acts can be discerned from a mile away by jobseekers. Your company/organization needs to do the internal work to learn about racism, colonization and inequity, and truly embrace becoming an anti-racist and anti-colonial organization. This means that anti-racist recruitment tools cannot be where you begin or end your journey; however, they are an important part of how you implement your commitments to equity, reconciliation and anti-racism.
We've identified practices in four parts of your recruitment strategy that will help you meet your recruitment challenges by tapping into the entire workforce.
1. Language choices in your job posting
If you use job posting templates, now might be the time to develop a new one so that you can be intentional about the language you are using. If your business doesn't have a glossary of terms, here is one you can start with.
You've likely already heard about including only the necessary skills, level of education and years of experience on a job posting. Another widely recommended change is to disclose salary information. FoodShare, a food justice organization, notes that salary negotiation processes lead to inequitable wage gaps, with Black people and women receiving lower wages than their colleagues.
It is also important to provide extended health benefits and flexible days off for cultural holidays that are not recognized as statutory holidays as well as for Indigenous ceremonies. By advertising this information in your posting, you can demonstrate to jobseekers that your company supports staff to live full lives including connecting with their cultures.
Ensure that your job postings specifically and explicitly invite individuals from diverse communities to apply to all of your roles, not just roles whose functions are to implement equity and inclusion in your organization. Similarly, including a land acknowledgement on your postings and/or website will signal to jobseekers that you are learning about and addressing colonization and its impacts.
"Ensure that your job postings specifically and explicitly invite individuals from diverse communities to apply to all of your roles, not just roles whose functions are to implement equity and inclusion in your organization."
Unfortunately, due to prolonged systemic barriers, many racialized people cannot assume that a workplace is safe for them and therefore many will look for different signs and signals to tell them that they will be treated fairly and equitably.
Remember when we recommended that you do the internal work to learn about racism and inequity, and truly embrace becoming an anti-racist organization? These efforts, commitments and strategies should be outlined on your company's website. This builds in accountability and ensures that candidates can find information on your website to assess whether if your workplace is inclusive and will support them as a racialized person (or as a member of another equity-deserving group).
2. How and where you advertise your job posting
The first installment in this series provided tips on how to develop lasting relationships with non-profit organizations. These can be local community, employment services or social service organizations; they will all have much deeper connections to the communities of equity-deserving folks you want to reach. You can use directories such as Support Black Charities to connect with Black-focused, Black-led and Black-serving organizations.
Community boards and social media groups can be a great way to connect with racialized and equity-deserving communities. However, it's important that you do your research on how you can post in these groups. You don't want to join the group if you don't identify as belonging to the community the group serves. These groups are often safer spaces for members of that particular equity-deserving community.
Lastly, even in a digitized world, we have found that word of mouth can still be a powerful tool to reach out to racialized communities. As your staff becomes more diverse, you can tap into their networks – but only if they are having a positive experience in your organization.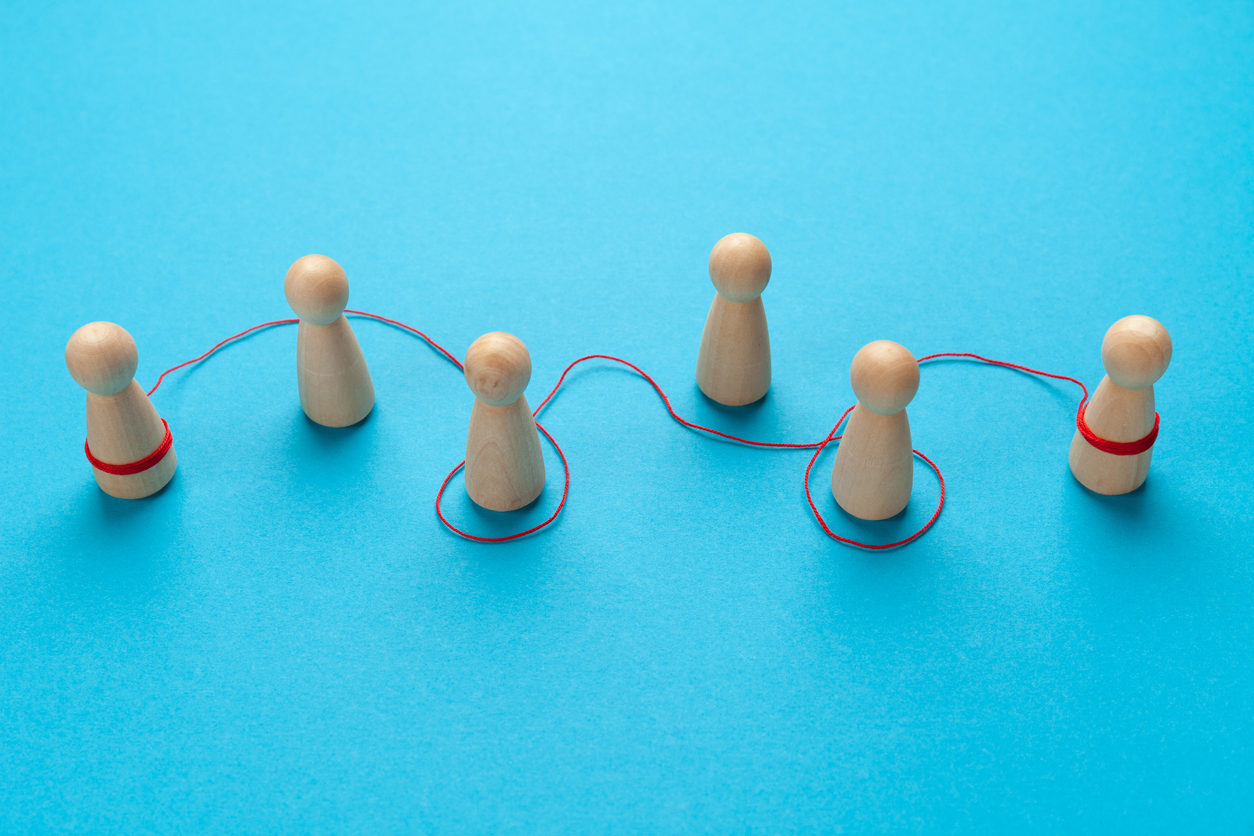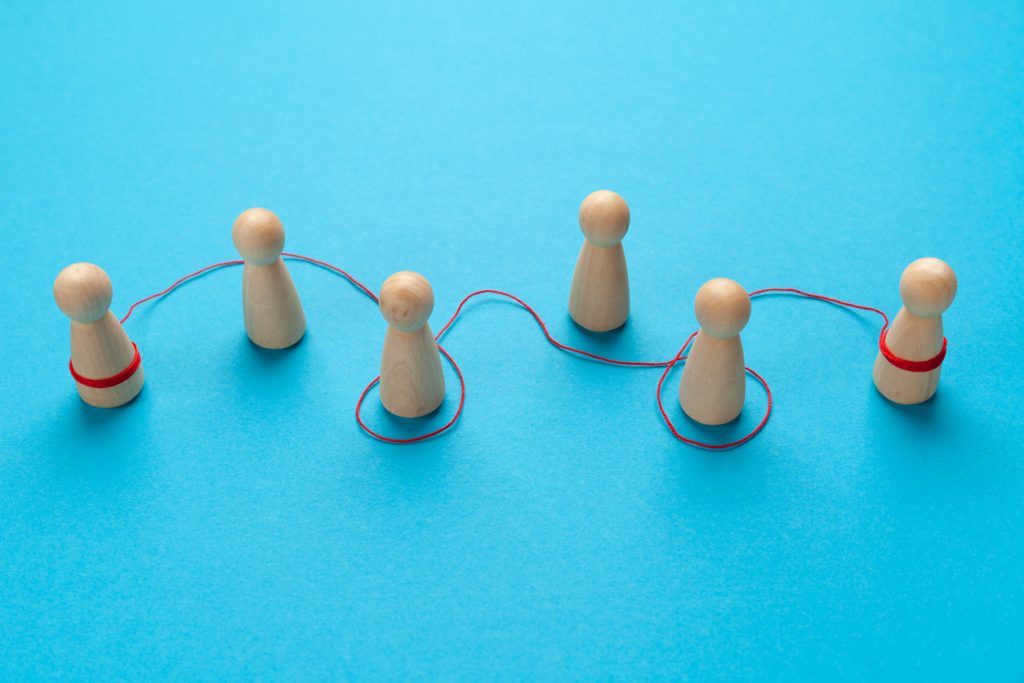 3. Reviewing applications and screening
A good practice for screening is to include all candidates who meet the minimum requirements for a job in a first round of screening and involve more than one staff member in the process. This allows a wider pool of candidates to have a chance at being hired and reduces bias because multiple staff members are part of the selection process.
4. Interviewing and making hiring decisions
Another practice that has been highly successful is intentionally diversifying interview panels. In addition to the hiring manager, ensure that you intentionally seek out the perspectives of racialized folks on your interview panel. You probably already guessed that having one token racialized person is not the goal here; ensure the number of racialized folks on your panel is representative of your organization and the communities you're hiring from so that racialized panel members don't feel isolated. And ensure that candidates understand that they were selected because of their perspective and their expertise, including their lived experience.
Lastly, another way to reduce bias is to identify key competencies and skillsets for the role. You should understand how each of your interview questions assesses these attributes before holding interviews. This will help an interview panel focus on how the candidate answered each question according to the pre-set criteria rather than based on how much the panel liked the candidate, which can be subjective and often disadvantage racialized people.
Consider your onboarding practices and explore how mentorship, sharing your anti-racism commitments and policies with new hires and getting feedback from them can support racialized members of your team. While this article focuses on recruitment, it's important to understand that our work with creating safe environments free of racism does not end there.
These tips are not all-encompassing, nor are they THE answer to solving racism. During one of our anti-racism training sessions our facilitator said something that resonated with our entire team: "When addressing racism, expect unfinished business."
In the next article, we will pick up a theme from earlier on: the dimension of time and how it can affect your ability to reach candidates furthest from the labour market.
Tags :
featured
podium