Let's turn an idea on its head. Leadership isn't positional. Leaders exist without titles, a corner office, a gold nameplate and a TED Talk. Why then, do we continue to call Gen Zers and millennials 'future' leaders?
They are already in positions of leadership – in their communities, workplaces, campuses and often in their own careers. How can we free them from outdated social ideas of hierarchical leadership?
It could be as simple as using a narrative career management approach to help them embrace a new mindset. Identifying the roles and qualities that make them the leaders they already are can encourage levelling up into readily available opportunities.
The broken career ladder
Except for a few professional fields including health, legal and accounting, the career ladder appears broken for most. Before, the norm was to start at the bottom, pay your dues and work your way up in a company. There was a clear career path to follow, laid out for you by the employer, with a gold retirement watch at the end.
Now, there's no end in sight, and little accessible upward mobility. Now, people are responsible for managing their own careers.
Let's stop and make an important distinction. Career management is not job maintenance. Job maintenance encompasses things like showing up on time and being a good team player. Career management is about short and long-term planning for your career and life. It's reflecting on your lived experiences to make informed, proactive choices that align with who are and how you choose to show up in the world. It's capitalizing on serendipity. It's understanding evolving labour markets and taking empowered next steps.
Family and societal roles have changed. It's no longer surprising that your grandparent picks up a part-time job at Canadian Tire after they have retired. The rising cost of living can force parents to juggle their work and childcare responsibilities with precarious shift work, mostly available only in low-wage positions. Our changing labour market, founded upon new gig economies and uncertainty, no longer has the foundation to support the ladder.
Today, most employers will not manage your career for you. Taking ownership and leading their own careers is a gateway for millennials and Gen Zers to embrace a leadership mindset, regardless of place of employment.
Leadership without the ladder
There are three learned skills from narrative career management that you can leverage to facilitate this growth.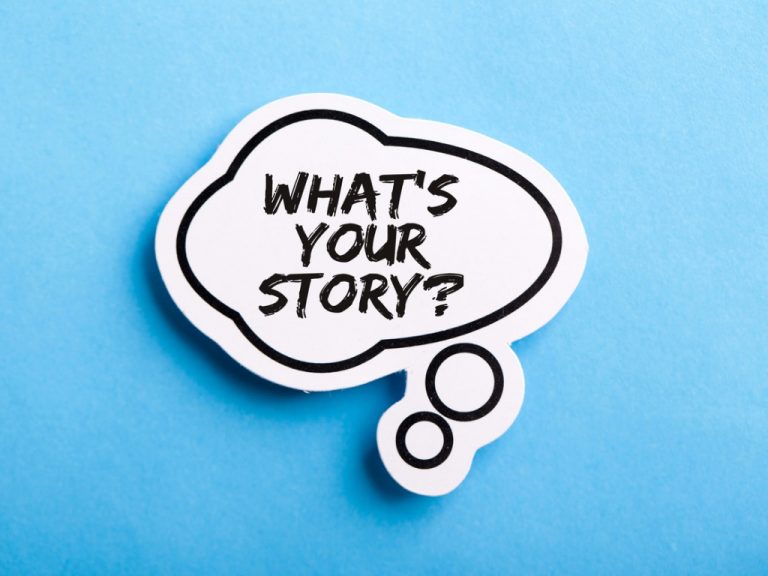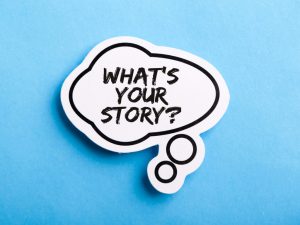 1. Narrative reflection
Reflection is a learned skill. As important as interview prep, or resume writing, narrative reflection is increasingly being incorporated into career management services.
To encourage adoption of this skill, invite your clients to reflect on their lived experiences by using a narrative, story-based approach. Instead of asking "What leadership qualities do you possess?", try instead "Do you ever take the lead at home?".A story can then emerge. "Who looks up to you?" and "Who do you, in turn, look up to?" are other simple questions to generate stories of leadership.
2. Social proof
Career development professionals often focus on how recruiters will 'weed out' applicants based on what they find on their social media. Surprisingly, recruiters also look for social proof on public profiles to back up claims made on applicant resumes, to reel people in.
To teach clients the skill of curating social proof, invite them to create selfies and take photos that provide evidence of their leadership activities and roles. From gardening and volunteering, to organizing an office party or even spending quality time with a pet, these informal lifestyle choices are hidden, intrinsic markers of leadership.
3. Getting feedback
Just as reflection is a learned skill, getting feedback is another skill that can help your clients identify career influencers and potential mentors in their lives. It can also uncover clues that lead to leadership opportunities.
To inspire clients to ask for feedback, invite them to begin with an informal coffee or video chat with someone who plays a leadership role in their own lives. Starting with their personal network, rather than with thought leaders or the unattainable owner of company X, is powerful. Direct feedback from a respectful source holds weight for people. Help your clients find the leaders who are already accessible to them.
Let's turn another idea on its head. These 3 skills are not just for millennials and Gen Zers. As helping professionals, we can use these ourselves, to level up into leadership in our own profession. Start with the first skill, invite yourself to reflect and leave a comment sharing your experience.
---
Want the best of CareerWise delivered to your inbox each week? Subscribe to our popular CareerWise Weekly newsletter to receive top news and views in career development every Tuesday.
Tags :
cannexus
featured
gen z
leadership
millennials
podium