Mingling at a local networking event one day, I saw a fellow commuter who used to take the train downtown with me each day a few years back. I asked him what he did for a living. "I'm a head hunter," he said. This was my cue to let him know that I worked in career development. My focus had turned to online teaching, and I told him that in a recent class on proper interview attire, my students had challenged me. They said that the way of the suit was now long gone and how they dressed wasn't as important as the skills they brought to the company. My head hunter friend was in full agreement. He said that if any candidate ever arrived for an interview to his company in a suit, they'd be sent home. "Jeans are standard now for any interview," he said.
If my head hunter friend is working for a start-up company, perhaps he has a point. Different industries have different expectations of how candidates and employees should dress, since appropriate dress code can vary greatly depending on the company, industry or location. However, unless the jobseeker knows the specific employer, I think it is best to be cautious when selecting your interview attire. I have been to several interviews in my time, and to this day guarantee that a proper-fitting suit in black, charcoal or navy with a light-coloured, buttoned-up shirt or blouse and dress shoes will look professional and polished. Old fashioned, maybe, but if you're ever wondering what to wear on an interview, this is a safe route to go.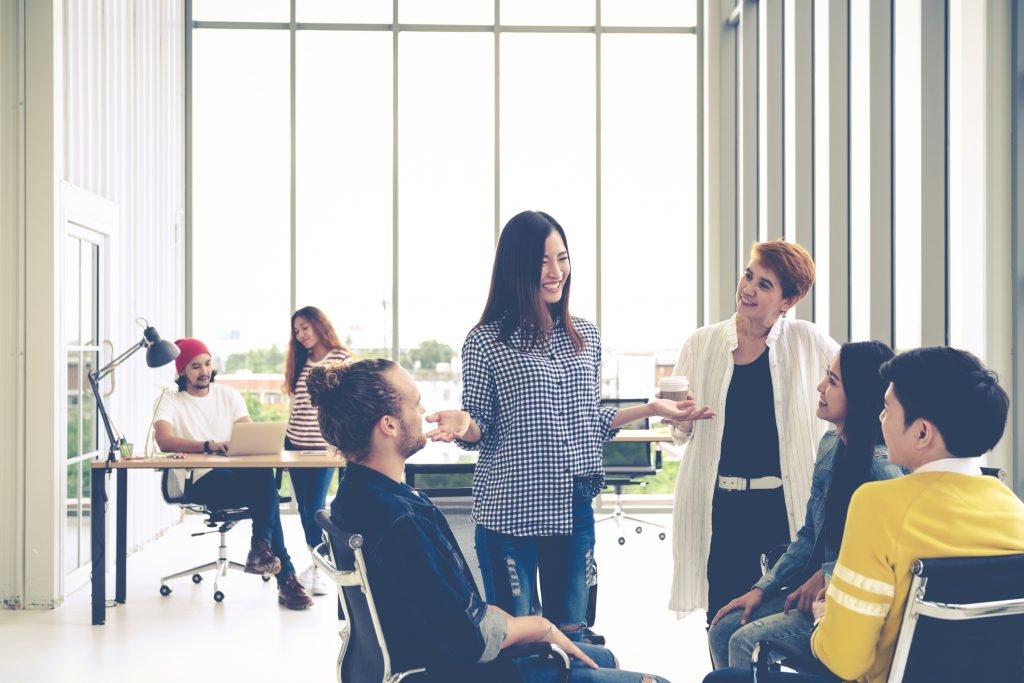 The sting of a bad first impression
"Dress for success, because you never have a second chance to make a good first impression," is a common phrase I use in my lectures. There is a reason. A few years ago, when I worked full time in career development, I sent one of my students out to an interview. On one particularly hot August day, I scheduled the interview for a graphic design candidate at one of Canada's leading career job search sites, since I had made several contacts there. I sent him an email with the standard protocol – "Please plan on arriving 10 minutes early, bring your portfolio and don't forget to dress up!" I never heard from that student again. I later found out that he showed up to the interview in cargo shorts and was quickly dismissed and sent home. I found this out when the company blogged about it.
When I made my initial contacts at that company, they had given me a tour of the department before agreeing to take on students. The entire department was dressed in casual attire, including jeans and T-shirts – but they had already passed the interview stage. Rule #1 of interview attire: Avoid dressing like you're heading up to the cottage; it's not professional and it leaves a bad first impression.
Tips for interview attire success
To be successful in any interview depends on not only how well you answer questions, but on how you present yourself. This is why a professional, pulled-together appearance can help convince the hiring manager that you're a great fit for the company. Here are a few tips to help jobseekers dress for success:
Do your research: Jobseekers can try to learn what others wear at the company where they'll be interviewing. If they have any contacts they can leverage at the company, they could seek out their advice on what to wear, however it can be a slippery slope. What is acceptable to wear as an employee of the company isn't always acceptable for the interview.
Wear clothes that make you feel confident: Confidence shows in the presentation of the skills the candidate will bring to the job. During the interview, you want the hiring manager to focus on the skillset you're showcasing, not on your appearance. When dressed properly, your skills will be memorable, not what you wore.  If the jobseeker is not able to invest in good-quality clothes, they could see if there is an interview clothing bank in their area (eg, Dress for Success in Toronto).
Keep it professional (in other words, "business formal"): Interview attire, whether it's for men or women, should be traditional and let corporate culture be your guide. Refrain from loud colours, wild patterns or flashy ties.  Keep the fun socks in your drawer at home.
---
Want the best of CareerWise delivered to your inbox each week? Subscribe to our popular CareerWise Weekly newsletter to receive top news and views in career development every Tuesday.
Tags :
featured
job interview
podium