Over the years I have come to appreciate that success with clients isn't always about them achieving employment. While obtaining labour market attachment is often the underlying goal – and a typical reason why people seek out my services as an employment counsellor – I have learned that each person's journey looks different and it is my job to support them accordingly. Taking a broader view of what the word "career" means – encompassing all aspects of life and work – has helped me to support my clients in their career pursuits.
Meeting clients where they are
Being unemployed can highly stressful and often leaves clients with a lot of strong emotions to work through. Letting clients know that they can express themselves honestly and without judgment helps them relax and open up. I encourage people to explore the underlying reasons for some of the difficulties they are experiencing, recommending that they look at the whole picture and try to identify repeat patterns.
Once they've identified some of their difficulties, we explore what they realistically are ready to change to reach their goals. We review what they need help with, and I offer them options for how to proceed. Throughout this process, I remind the client that every step is their choice and they can identify the strategy that will be the most effective for them.
For instance, a client may identify as having a lack of motivation and express that they are struggling to follow through on things they need to do. One support strategy I have found helpful is to inquire about their preference in being held accountable to someone else, versus themselves.
If the client chooses to have me provide this support, I ask what style(s) would support them the best:
Communicating openly and candidly
Asking for and offering feedback
Hearing and saying the hard things to see reality
Learning from both successes and failures
Acting on the feedback they receive
I also ask if they would like me to check in with them before their next appointment and I remind them that if they get "stuck" or are unable to complete the tasks they agreed to do, to contact me.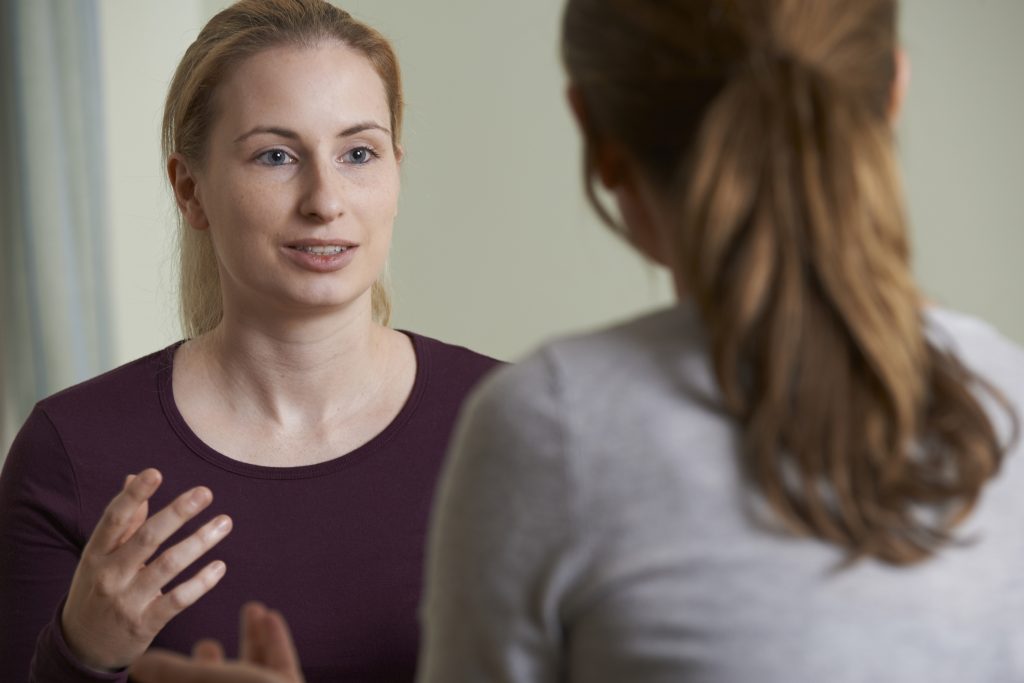 One client's journey
I have been working with one client whom I will call Jake over the past several years. As many times as I have thought that there was nothing more I could do to help him, he has shifted and taken a few strides forward, indicating to me that my support has been beneficial to him.
He initially sought my help to reconnect to his apprenticeship and complete his Red Seal certification. However, over time it became apparent  that there was more to the story than he was letting on. I noticed a pattern of Jake's inability to follow through on tasks he said he would do or said he had done, along with receiving a barrage of reasons why he wasn't able to complete things.
When I told Jake that I would need to transfer his file to another Employment Counsellor or close his file due to a lack of forward movement, he expressed his concerns and asked what he could do to keep his file open. I gently expressed my concerns and shared my observations with him; I indicated that if he really wanted my help he needed to be honest with me (and himself) about what was holding him back.
Through utilizing motivational interviewing techniques, it came to light that Jake's past was scattered with negative and self-defeating experiences; many of the patterns he kept repeating were causing him to "get stuck." Jake was able to identify that what he really needed (and wanted) to return to the labour market was to improve his physical and mental health.
Jake had gained weight, which had affected his mental health and self-esteem. He believed would make it almost impossible for him to return to his work and complete his apprenticeship. To help Jake achieve his vision of career success, we had to address his underlying concerns.
Exploring – Where to now?

I gave Jake a few different goal-setting worksheets to choose from and indicated that he could always make changes if the worksheet he chose or the goals he selected weren't working for him. As Jake and I discussed his goals and he filled out one of the goal-setting worksheets, I asked whether he would benefit from being accountable to someone; he indicated that would be helpful and asked me to play that part. We agreed on a system that Jake knew he would respond to and that would help him move forward.
Each time Jake filled out a goal-setting worksheet, he chose three goals to focus on, the steps needed to complete each goal and an appropriate time frame to complete the goals. We would discuss his expectations and anticipated challenges. After our discussion, Jake would sign each sheet, I would make a copy for his file, return the original to him and book our next appointment.
To help support Jake in his goal of improving his overall health, I encouraged him to connect with his family doctor before making any changes. To ensure he was able to complete the task of attending his appointment, I asked for verification of his medical appointments.
The benefits of a holistic approach
After two years of working together, Jake was able to show some forward movement and started following through on his goals. Within the first three months of Jake shifting his focus and implementing his new goals around improving his health, he lost over 30 lbs and was receiving help with multiple health issues.
As Jakes' physical and mental health continued to improve, so did his motivation and self-esteem. He started accepting the positive changes as successes toward being able to change other aspects of his life, even re-evaluating his employment goals. We started discussing what he wanted the 'next phase' of his progress to look like.
Career success can encompass various aspects of a person's life (best defined by each client) and change takes time. I am very thankful to have the opportunity to work with clients holistically and that I can be flexible in supporting them to achieve their own career success.
---
Want the best of CareerWise delivered to your inbox each week? Subscribe to our popular CareerWise Weekly newsletter to receive top news and views in career development every Tuesday.
Tags :
career counselling
podium