Reading Time:
4
minutes
The world has experienced three industrial revolutions, but none as disruptive as the fourth is about to be. Many of us have been largely oblivious to the magnitude of the technological changes going on around us. We've been slow to adapt to technology in our workplaces and resistant to entering a virtual world. That changed instantly around the globe in March 2020. Suddenly, not just the "techies" were working from home; we were all logging in from our kitchen tables, home offices or living rooms.
This is just the beginning; the implications for what is to come are enormous in a way that we cannot yet begin to imagine. As career professionals, it is essential that we get ahead of the curve.
Where we've been
This is far from the first time our societies have faced monumental change as a result of technological advances. The period between the mid-18th and early 20th centuries saw two revolutions brought about by steam power and later electricity, leading to mechanization and mass production. These revolutions caused massive social upheaval as society was thrust from an agrarian to an urban, industrial economy. This laid the foundation for the career development profession, driven by social justice advocates in the United States and elsewhere in the early 1900s.
The post-Second World War period witnessed the third industrial revolution with the dawn of the computer era and the age of automation, providing fertile ground for what is now under way as we enter the Fourth Industrial Revolution. This shift is powered by increasingly sophisticated technologies such as artificial intelligence, blockchain, virtual and augmented reality, biotechnology, the Internet of Things, robotics and more.
Where we are
COVID-19 highlighted several challenges for career development services. With the elimination of in-person services, practitioners and clients were suddenly obliged to communicate via email, texting and phone, with the most jarring change being the adoption of videoconferencing platforms. Difficulty reading body language and other non-verbal cues, time lags in communications and unseen distractions all diminish the ability of a practitioner to build trust and rapport with a client. Practitioners accustomed to face-to-face client interactions will need to find new ways to develop a working alliance with clients, which may require different skills and training.
"The implications for what is to come are enormous in a way that we cannot yet begin to imagine. As career professionals, it is essential that we get ahead of the curve."
The pandemic also highlighted changes for individuals seeking retraining, re-entering the workforce or accessing post-secondary education. They too were forced online to conduct job searches or labour market investigations and apply and interview for jobs.
Suddenly, societal disparities and inequalities were staring us in the face. Our demographic inconsistencies became glaringly obvious – younger versus older workers, urban versus rural dwellers, and those with barriers (such as disability and language) versus those without. Traditionally underserved and underrepresented groups were now at greater risk of being left behind, underscoring the need for fully accessible services and universal access to the internet and technology.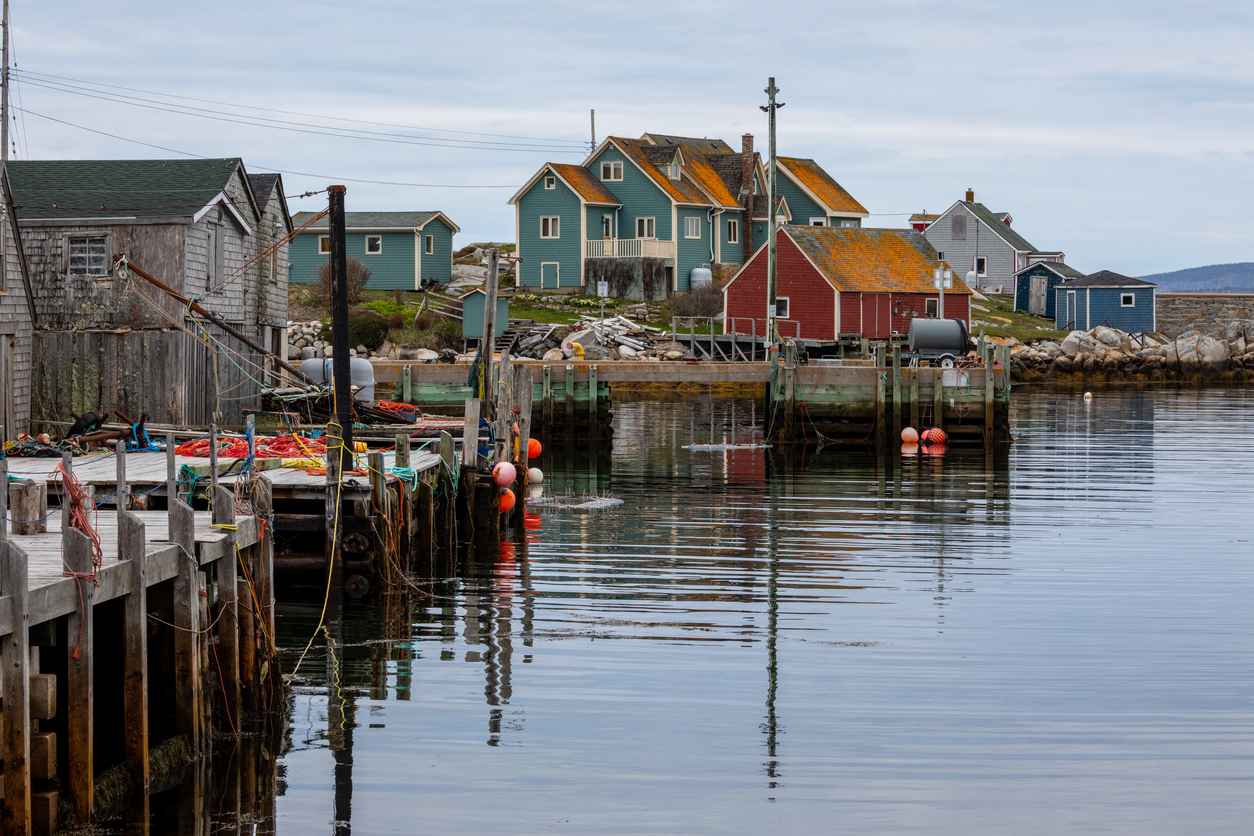 Where we need to go
Our COVID-19 experiences are a precursor of what's to come. Imagine an era where psychological traces from a person's social media posts can match them with their ideal job or AI provides a client's primary source of career information and guidance. How do our governments, our society and our profession not only respond to such prospects, but get ahead of them?
Let's start with some basics, such as universal access to high-speed internet, timely and accurate labour market information (LMI), and equity and equality.
The Nova Scotia government is currently rolling out a new digital platform, meaning that clients can access career services when and where they want using the device of their choice. This also means they need to know how to use these devices and have access to them and to the internet. The government has promised to get high-speed internet access to 99% of homes and businesses by the end of 2023. Not only is this long overdue, it is also essential for us to move forward.
Timely and accurate LMI and a better marriage of workforce supply and demand are critical tools in our field. The pandemic highlighted the need for accurate workforce data. Imagine the day when technology like blockchain and AI systems addresses current gaps and provides "live" access to LMI at the sub-provincial level and greater precision as to what skills are needed in the workforce. Democratizing the use of this information so it is no longer held primarily by government will be significantly impactful as it puts power back into our communities.
The pandemic has highlighted the need for a system of Universal Basic Income to ensure equitable, humane and fair treatment of all citizens. Generations of citizens may be displaced and locked out of the labour market in the next 10-20 years due to lack of education and skills. Society ignores these people at our peril. Governments and career-related organizations will have to re-design supporting systems and services not just for workers but for employers as well.
As we transition into this new paradigm, both practitioners and clients will need to consider the emerging skillsets required to succeed in the future. While technology skills are increasingly in demand, new soft skills are becoming equally important. According to a study carried out by SHRM,  the Society for Human Resource Management, the top missing skills are: 1. problem solving, critical thinking, innovation and creativity; 2. ability to deal with complexity and ambiguity; and 3. communication.
To thrive in this emerging environment, our profession needs to be strong and resilient. Career practitioners must be able to embrace a blended model of knowledge transfer and service delivery that encompasses a variety of modalities and new technologies. Having an engaged, diverse workforce better positions our workplaces to be creative, innovative and supportive; to think outside the box; to connect to our communities and to the world; to build strong organizational cultures; and to be both flexible and robust.
Having a world view with a local focus will be imperative. Understanding the interconnectedness of the planet and the leading practices in other jurisdictions globally should naturally lead to collaboration, networking and learning from each other, no matter where we work and live.
Continuous or life-long learning has always been at the heart of the career development profession. Zabeen Hirji, Executive Advisor on the Future of Work at Deloitte, advises that "learning is the new currency in the future of work." This will be more critical than ever as we step into this brave new world.
Authored collaboratively by career "futurists" at the NSCDA.
Tags :
career counselling
featured
future of work
labour market
podium