Uncertainty has always been part of career planning, but this has become a much greater and more immediate challenge during the COVID-19 pandemic. As a Career Counsellor in a university setting, I get questions these days ranging from, "What should I do this summer since my job offer was retracted?" to "Should I continue further education to avoid job searching as there are no jobs available in the next couple years?" Essentially, they are all asking the same question: How should I approach my career and job search in a climate of social distancing?
While social distancing affects many of our typical activities and behaviours, I would argue it does not mean disconnecting from the world. On the contrary, I think students and jobseekers can use this unique time to connect with three "worlds" that we often do not explore: 1) The inner world, 2) The world of work and 3) The future world. It is our job as career professionals to empower students to make these connections.
The inner world
There is a Confucius saying that "to study without thinking results in confusion." Many of our students have been in an academic setting for at least 12 years, yet many of them are still experiencing confusion when it comes to the question "What do I want to study in or study for?" Part of this confusion is due to their lack of time to think about the question until they have to make a decision on program selection or career options.
"While social distancing affects many of our typical activities and behaviours, I would argue it does not mean disconnecting from the world."
One way to help them figure out a positive course is encouraging them to reflect on their past experiences, both academic and non-academic, especially experiences they found meaningful and rewarding. Career professionals can guide students to reflect on key questions such as "What did I enjoy?" "What strengths did I use?" and "What made it rewarding?" This kind of reflection takes time and effort. We can remind students that now could be a good time to sit back and reflect on these questions to help them connect with their inner world, to reduce confusion about what drives them to the future.
The world of work
One myth about social distancing is that it is not the time to network with other people, which is key for both career exploration and job search in the world of work. I believe it is not about stopping networking but about how to network differently during this time. I have heard from professionals working from home (WFH) that they are welcoming people to reach out to have a virtual coffee chat; it can be a pleasant interruption from their isolated WFH days and make them feel connected with others in need.
Also, it is even more pertinent for students to connect with professionals in the world of work to learn about how COVID-19 has affected their field's prospects, which only insiders can shed light on. To facilitate this process and respond to service changes in COVID-19 pandemic, our career team initiated virtual information sessions called "Chat with a Professional," where we invite guest speakers from different professions to share their advice and knowledge of the world of work with our students.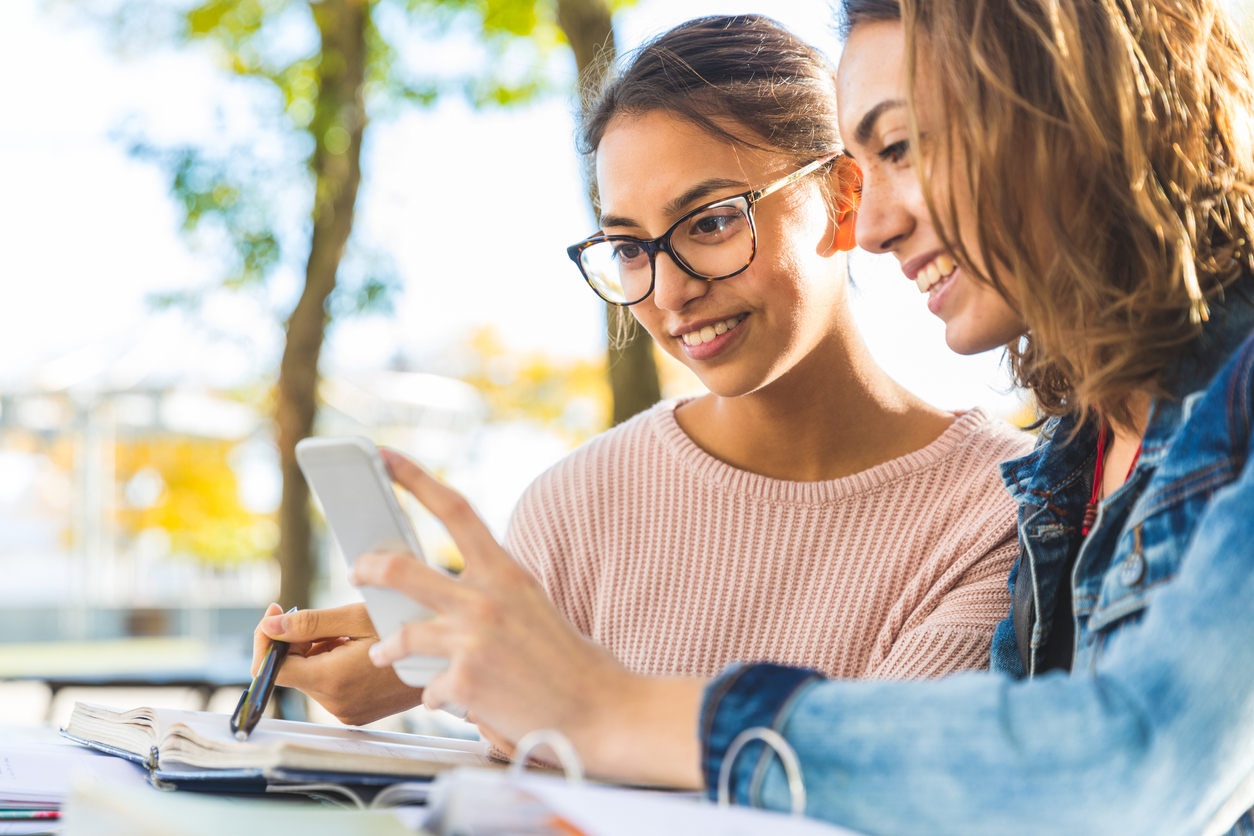 The future world
With insights on both one's inner world and the world of work, students will likely have better knowledge of what kind of skills are needed to build their career future. Given that fewer job opportunities and/or academic courses are available during the COVID pandemic, this is also an optimal time for one to invest in personal and professional growth to connect oneself to the future world. Be it in-demand technical skills or essential employability skills such as communication, there are plenty of relevant courses available online that we can refer students to. Many reputable online education platforms (Coursera, Edx, Lynda.com/LinkedIn Learning) have responded to the pandemic by offering more free online courses and even free certificates to encourage people to focus on professional growth.
Having said all this, by no means do students need to stop job searching. It is another myth that there will be no new jobs during and post-COVID-19. Although overall there will be fewer new opportunities, certain fields and sectors might have more opportunities while other fields have the same jobs in a remote mode. What we as career professionals can do is to continue providing support for individuals' job search, while also empowering them to use this time to connect with their inner world, the world of work and the future world, in order to gain a clearer sense of purpose and direction.
---
Want the best of CareerWise delivered to your inbox each week? Subscribe to our popular CareerWise Weekly newsletter to receive top news and views in career development every Tuesday.
Tags :
coronavirus
featured
job search
podium
post-secondary