I worked with university students for over 20 years. Given that students spend thousands of dollars and many years on their education, it is shocking that many of them do not know how to describe their learning on resumes.
They list the credential they obtained (ie, degree, diploma, certificate), the institution they graduated from and the date of convocation. They may add something about their GPA (if it was good) or that they received awards acknowledging high grades. They assume that this is all they need, giving the impression that only the credential – not what they learned to acquire it –is relevant after graduation.
However, the skill of describing the learning that occurred during post-secondary is very important. It can be used for applications for graduate studies, scholarships, loans, employment and on into their futures.
How should post-secondary experience be described?
In the case of a job application, it is helpful to understand exactly what employers are looking for. Employers have responded to surveys and studies for years, outlining desirable skill sets for prospective employees. Surprisingly, regardless of industry, the things that they describe are similar. They tend to highlight things like communication skills, teamwork, conflict management, adaptability, analytical skills, enthusiasm, ability to make a presentation, information management, interpersonal skills, use of technology and flexibility. Following are some examples of articles outlining skills desired by employers:
Though these lists can seem overwhelming, they are not intended to share with clients. The career development professional can help clients write their resumes in a manner that will bridge items listed in the articles above to educational and experiential background.
This may be easier for graduates who have had opportunity to do a co-op or internship within their studies. They can highlight that experience and connect it to the positions they are looking for. However, many programs do not have an experiential learning component.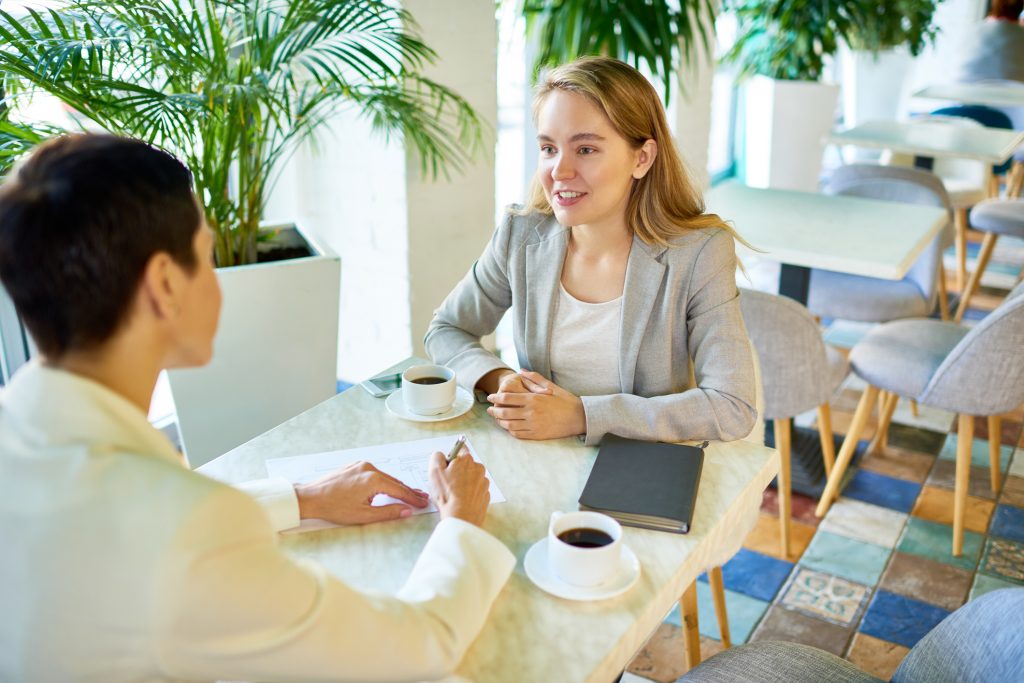 Highlighting course learnings
To bring the value of their academic learnings to life, ask the student to reflect on their courses. As they read about the organization or program they are applying to, ask them to think about what they did in their course work and how their studies could be applicable to a position with that organization.
For the purposes of this article, following is an example of a Bachelor of Arts in History. BA grads tend to struggle with this, but graduates from other post-secondary programs also need assistance.
They may write:
Bachelor of Arts Degree (with Distinction)
History major/Drama minor
ABC University, June, 2019
Edmonton, AB
At this point, it is advisable that the career development professional work with the client to add more about their learning experiences. If, for example, the client is applying for a position with a city to develop programming for historic sites, a sub-section under the post-secondary section could be called something like "Highlights of Post-Secondary Course Work" with relevant and interesting information:
Canadian History (1900-1950):
Wrote a research paper about how municipal government decisions affected immigrant families in Canada during the 1920s (ie, Highlighting information management, research and analysis skills)
Led a student group project focusing on family life on the Prairies in North America during the Great Depression (ie, Highlighting team work and leadership skills)
Developed and made a class presentation on World War I and the impact of PTSD on Canadian soldiers.

Presentation included PowerPoint and video clips…" (ie, Highlighting presentation and technical skills)
Hopefully this example sparks ideas. This does not need to be an expansive addition to the resume. The client could add highlights from a few other courses. I suggest a maximum of three. For graduate school applications, the number of examples may be higher. The name of the course should be written, but the course number is not needed.
Tips and tricks
Career development professionals tend to have their own "tricks of the trade" to assist clients with using reflection to define experiences and translating them to a resume. Those "tricks" can be also be used in the context of describing education. Resources are available from CERIC, career development training and career development organizations. They may include use of narrative, reflection exercises, games, storytelling or other techniques.
Educational programs in career development in Canada address various ways to work with clients in their programming. Following is a list of overall educational resources along with a few articles and a game that may be useful.
Career development professionals can assist clients not only with outlining experience, but also with describing learning. They can help graduates pull information from their studies to draw the reader's attention to the depth and strength of their post-secondary education.
---
Want the best of CareerWise delivered to your inbox each week? Subscribe to our popular CareerWise Weekly newsletter to receive top news and views in career development every Tuesday.
Tags :
featured
podium
post-secondary
resumes