Reading Time:
4
minutes
Lisa* is a first-generation Canadian and the first in her family to attend school in Canada. She recently graduated but is struggling to break into the workforce to support her family financially. With no plans to return to school and years of student debt to pay off, she wants to focus on growing her skillset through work experience. Despite having a university degree, Lisa has only ever worked in retail jobs and has been through her fair share of hostile workplaces.
Some recent graduates across a variety of academic backgrounds are not equipped with adequate skills to meet the standards of employers. With little knowledge of how to navigate the entry-level job market and limited work experience, Lisa finds it challenging to advocate for herself confidently and build her professional network. Rejection seems like a common occurrence for Lisa, which is a tremendous blow to her self-confidence. The competitiveness and digitization of the labour market make it difficult for her to find full-time work. Lisa feels lonely and discouraged as she realizes she must upskill to improve her employment outlook.
Lisa is looking for alternatives to a traditional four-year degree program, which are outside of her budget. Longer-term programs also typically fall short in keeping up with the constantly evolving technical skills sought in the workforce. 
While there are many skills training programs, a lot of them are costly and provide training on job-specific skills. Lisa hopes to find a program where she can gradually develop a wide range of the most recent in-demand skills, while receiving career support. Then, Lisa stumbles upon the Advanced Digital and Professional Training (ADaPT) program – an online, free skills development program that aims to bridge the employment gap for post-secondary graduates. She is reluctant to apply but she takes a leap of faith. 
---
The digital skills gap has widened over the course of the COVID-19 pandemic, and many highly credentialled post-secondary graduates find it increasingly challenging to meet the needs of employers. In transitioning to a more digitized economy, the need for digital skills extends far beyond basic digital literacy. Employers are calling for stronger technical competencies such as coding and data analysis, and a deeper understanding of advanced professional skills such as business writing and presentations. The demand is particularly urgent among small and medium-sized enterprises, as well as in government and non-profits. 
Recent graduates need to continue to upskill; however, employers also hold some responsibility to address perceived skills shortages, as many are overlooking qualified candidates from equity-deserving groups. 
"The digital skills gap has widened over the course of the COVID-19 pandemic, and many highly credentialled post-secondary graduates find it increasingly challenging to meet the needs of employers."
The ADaPT program is designed to address exactly that, by working closely with employers to identify the skills gap they are experiencing, while advancing inclusion and expanding the talent pool. An employer-centred, work-integrated learning program created in 2013 by the Diversity Institute (DI) with support from the Future Skills Centre, ADaPT (Advanced Digital and Professional Training Program) addresses the skills gap between post-secondary school graduates and the entry-level job market. 
Since 2014, the core ADaPT program has been delivered to more than 1,300 participants, leading to more than 1,100 work placements. Even during the COVID-19 pandemic, when the program shifted to virtual delivery, the placement rate exceeded 90%. With 81% of participants belonging to equity-deserving groups, ADaPT excels at providing opportunities for jobseekers from diverse backgrounds.
---
In the span of eight weeks in ADaPT, Lisa develops digital and professional skills that give her the competitive edge she needs to embark on her new career journey. With the curriculum focusing on the breadth of digital and professional skills, she acquires a mix of skills most employers require in the digital space. She learns a comprehensive understanding of in-demand skills such as UX Fundamentals, Excel, SEO and Google Analytics, personal branding, communication styles and networking.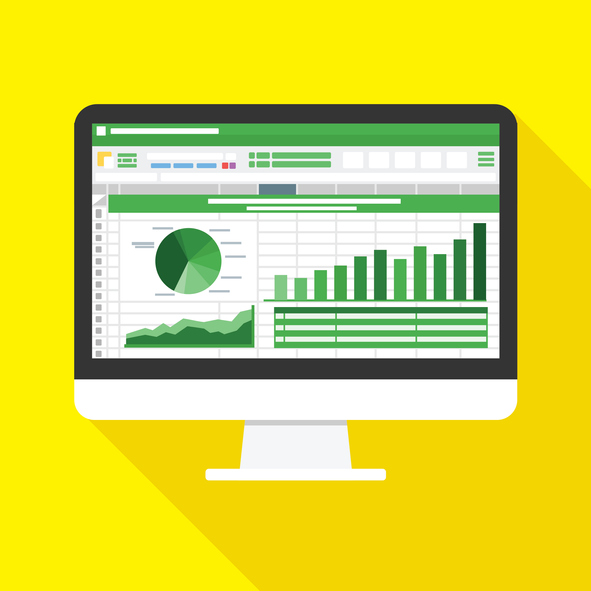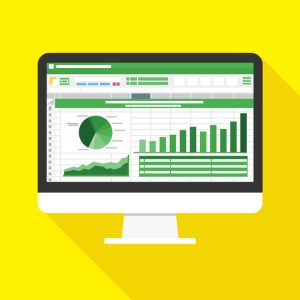 Lisa is also given the career support and services she has missed since graduating from university. The strength-based coaching provided by her ADaPT career co-ordinator further boosts her confidence in finding work. Lisa learns tips and tricks to improve her resume and interviewing skills through the career development strategies workshop and mock interview sessions. She confidently communicates her professional accomplishments and knows the right questions to ask. The additional networking opportunities and career guidance via employer sessions have clarified her perception of the job market. Her commitment and willingness to learn, combined with a network of like-minded peers and industry professionals, will empower Lisa throughout her journey.
Lisa's efforts finally pay off as she lands her first job in the digital space. The training, career, support and work-integrated learning from ADaPT have improved her technical and job search skills. Her confidence has sky-rocketed, and the assistance her new ADaPT community gives her is only making this journey all the more worthwhile.
Meanwhile, Lisa's employer has found diverse, upskilled talent by connecting with the ADaPT program, without the cost of a recruiter and in a more efficient manner than other talent acquisition strategies. 
---
The change in the lives of ADaPT participants is transformative. If given the right resources, tools and techniques to be successful in the labour market, there is an abundance of talent to be found from equity-deserving groups. Implementing strong upskilling strategies to produce a diverse pool of adept entry-level workers will lead to better creative solutions and the emergence of new ideas in our digital world. 
While we might anticipate that recent graduates are equipped with the knowledge and skills they need to launch their careers, the reality can be more complex. The labour market is quickly shifting, and graduates might not emerge from post-secondary with all of the technical skills and support they need to connect to in-demand roles. Upskilling organizations must work with employers to implement more inclusive practices that promise widespread recruitment and the development of diverse learners. Engaging in discussions around the idea of constant upskilling while advancing inclusion brings a better understanding of what skills jobseekers need to grow and thrive. 
*Lisa is a fictionalized character who represents a success story of an ADaPT participant.
Tags :
featured
podium