Reading Time:
3
minutes
The books on your nightstand could be helping you become a better career practitioner. They may introduce you to new counselling strategies, methods for building relationships with employers or trends affecting the world of work. Like many other career practitioners, you probably have a copy of Richard N. Bolles' What Colour is Your Parachute? or The Career Stories Method by Kerri Twigg on display in your workspace.
But I want to take a moment to give some love and recognition to the other types of books you may be reading. The books you read to escape into another world. The books, without you even knowing it, that may be improving your capacity for empathy, perception and even creativity on the job!
As we enter Pride month, you may be reflecting on how you can make your practice more inclusive for 2SLGBTQ+ clients. During this time, when many of you might be inviting guest speakers, revising workplace policies and demonstrating support, I encourage you to glance at your bookshelf. In this post, I share with you 7 stories I think can strengthen your ability to understand and support 2SLGBTQ+ clients.
2SLGBTQ+ identities and terminology
The Quick & Easy Guides series features affordable and digestible information about 2SLGBTQ+ identities in the form of comics.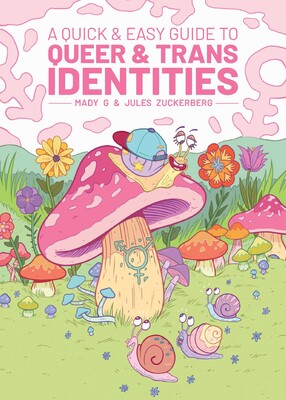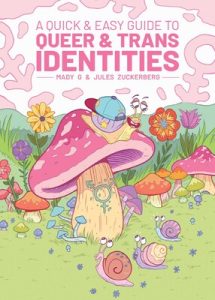 I was surprised by how rich A Quick and Easy Guide to Queer & Trans Identities was. The content covered in this book took me years to unpack and learn on my own. I am both jealous and delighted such a resource exists. Not to mention, the lessons on gender and sexuality are told from the perspective of an adorable snail on a camping trip.
Another notable comic from this series is A Quick and Easy Guide to They/Them Pronouns. This 20-minute read outlines what pronouns are, why they matter and how to use them. It is a resource I have and will continue to drop on the desks of colleagues and loved ones struggling with understanding my gender-neutral pronouns.
If comics aren't your style, Canadian academic Lee Airton wrote Gender: Your Guide stemming from their Q+A-based blog, "They Is My Pronoun." This book acts as another strong resource for engaging in compassionate conversations around gender diversity.
---
Read more on CareerWise
5 ways to create a safer space for transgender and non-binary jobseekers
Resources to support the career development of transgender people
---
Practitioners working with youth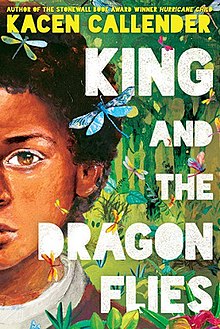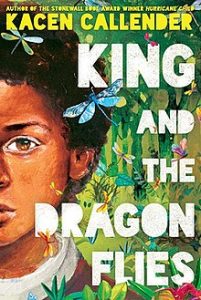 Bestselling and award-winning author Kacen Callender has written beautiful stories about LGBTQ+ children and youth.
King and the Dragonflies covers themes of race, power, grief and bullying. It warmed my heart to come across reviews from educators sharing their experiences with recommending and debriefing on this story with colleagues and students. King's story was one I would have benefited from reading in grade school.
Callender's Felix Ever After has been a well-loved and widely shared novel in my networks since its introduction in 2020. It takes you through a teen's thirst for revenge, period of questioning and journey of self-love, all in the midst of planning for life after graduation. This diverse, modern and life-saving story is one I'd pass on to youth struggling with navigating their identities.
Canadian memoirs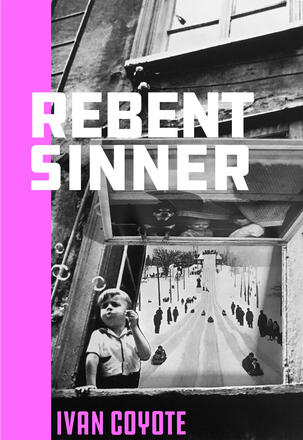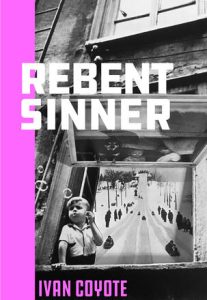 Ivan Coyote is a performer and storyteller who spent years on the road, connecting with people of all ages on topics of gender identity. Rebent Sinner provides a glimpse of what means for Coyote to be trans and non-binary today. Their witty memoir of short stories thoughtfully balances moments of trans joy and tribulations. Coyote's most recent book, Care Of currently rests on my nightstand.
This month, I will be anxiously waiting for my signed copy of Pageboy, the highly anticipated memoir of actor and activist Elliot Page.
These reads and many more I wish I could share with you (such as Aiden Thomas' Cemetery Boys or Brit Bennett's The Vanishing Half) have brought me tremendous joy and visibility. I hope they reach whoever needs them. If you found any of these stories and resources helpful, pass it on. Encourage your workplace to purchase a few copies for staff and visitors and remember to shop local. For more resources for supporting LGBTQ+ jobseekers, visit queeringcareers.com.
Tags :
featured
podium