Reading Time:
4
minutes
Developing human resources strategies for the long term requires talent acquisition teams to employ a complex process as they identify, select, vet and aim to retain suitable candidates. In Canada, with a young workforce that's sustained by international students and other newcomers, talent acquisition processes are faced with a severe need for rejuvenation, especially when it comes to hiring from this global segment.
Data released by IRCC (Immigration, Refugees, and Citizenship Canada) in February 2023 shows that Canada now hosts a record-high 807,750 international students. When unwrapping more data, we see that three in 10 international students who entered Canada in 2000 or later became a landed immigrant within a decade.
The need for specialized support to prepare, evaluate, hire and onboard this global talent has been growing. With Canada pledging to bring in 485,000 permanent residents in 2024 and 500,000 in 2025 (without even counting international students) it doesn't look like this need will decrease any time soon. Career professionals are looking at practical ways to support these jobseekers. As a Work-Integrated Learning Coordinator, I have been exposed to multiple situations where I felt caught in the middle – between the needs of talent acquisition teams or hiring managers, the questions coming from career coaches supporting this flux of international students and the needs of our students.
With this in mind, this article will highlight ideas for human resources professionals looking at restructuring talent acquisition processes that involve hiring global talent.
Building bridges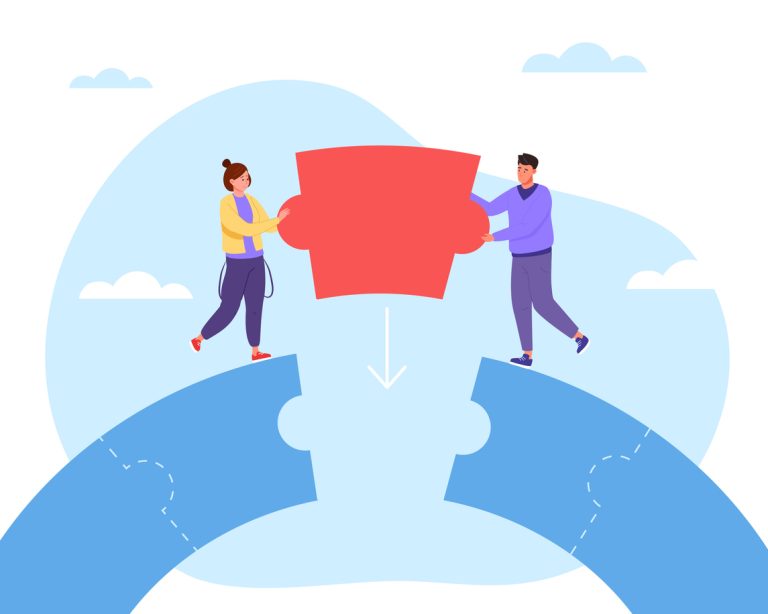 First, we need to build stronger bridges between career developers and hiring managers or talent acquisition teams. How could both groups join forces in revamping existent hiring processes and align them with our goal of inclusion of global jobseekers? Among other benefits, this collaboration could lead to a strategic plan aimed at sourcing potential hires from diverse backgrounds. However, to bring the two sides together, we need to first understand their unique processes.
On the career development side (specifically in a educational institution), there is a large stretch of time spent in preparation and coaching. Career practitioners may engage students with formal or informal assessments on strengths and values; detect and classify transferable skills; help them establish a practice for reflection; and support them to navigate the local labour market, learn how to assess different workplace cultures and collect information on various communication styles. They may suggest reskilling or upskilling based on a student's long-term career goals. The information, experience and the level of understanding career developers gain through this process of discovery could support acquisition teams at many different levels.
Now let's look at the other side. Hiring and onboarding processes are streamlined to support an organization's goals while identifying and retaining new talent. Unfortunately, hiring teams are operating within an obsolete system that was not designed to assess culturally diverse candidates with educational credentials and work experience from all over the world. Candidates with non-traditional cultural backgrounds and knowledge that may not be evident during a traditional evaluation process can be hard to evaluate.
With updated and customized talent acquisition methods, ready to assess, onboard and retain this type of talent, the hiring flow could become seamless and effective. Since acquisition teams only engage with a candidate late in the process (first interview), it is normal that they are faced with a large blind spot. This covers the extensive period of time each candidate takes to prepare.
"With updated and customized talent acquisition methods, ready to assess, onboard and retain this type of talent, the hiring flow could become seamless and effective."
Collaborating for change
Hiring teams have made some good progress when it comes to providing accessibility (mostly health related) to candidates interviewing for various positions, but we are still very behind when it comes to accommodating "culturally different" candidates. Employers expect candidates to fully understand the local culture and present themselves at a job interview as someone fully immersed in its customs. This area offers ample room for collaboration between career practitioners and talent acquisition teams, where both sides could discuss currently utilized assessment tools, evaluate processes and propose avenues for change.
As both sides want to better engage with this readily available global workforce, existing relationships need to expand and multiply. Ideas for hiring organizations include implementing
advisory groups that are composed of a mix of talent acquisition, career practitioners and community members
regular consultations with organizations supporting newcomers
dialogues with health and social services representatives and other home support workers
As we are learning to accept that the world of work is changing at a very high speed, we also need to acknowledge that this brings the need to build a sustainable talent acquisition strategy that is flexible and able to tolerate everyday alterations. The above mentioned collaboration could focus on coaching, supporting retention and succession, assembling comprehensive onboarding modules, and ramping up employee training.
Embracing cultural diversity has been on everyone's lips for a long time now. However, many of us wonder if passing intercultural communication with an A+ means that a newcomer has now learned a new culture and should perform, during their next job interview, according to a set of standards well established in that specific culture. With the general move towards diversity, equity and inclusion, many consider additional training and various activities and workshops aimed at learning more about other cultures. We're all acknowledging now that an accent or a sentence that's been structured a bit differently does not make a candidate less intelligent or less equipped to perform in a certain job. That applicant may need a customized onboarding module and possibly more training, which once completed will benefit everyone. Unfortunately, the feedback we receive from our newcomer clients or international students, with few exceptions, confirms the contrary. For that reason, the need for career developers and talent acquisition to team up is critical, especially now, when many organizations are finding themselves in the middle of an aggressive race for talent.
Tags :
featured
podium