Reading Time:
4
minutes
On Wednesday, Jan. 25, the Future Skills Centre (FSC) facilitated a dedicated stream of programming called Future Skills @Cannexus that brought together career development professionals (CDPs) and policymakers from across Canada. The purpose of the event was to explore innovations designed to enhance the accessibility, benefits and delivery of Canadian career development and employment services.
The event came together thanks to a partnership with CERIC and the collaboration of FSC, the Conference Board of Canada (CBoC), Blueprint, and Canadian Career Development Foundation (CCDF).
Understanding how to support and develop responsive career pathways (RCP) is a strategic priority of FSC and of key importance to CBoC. Given this, the speakers and conversations at Cannexus were especially insightful and relevant to our work. Here are some key insights and ideas:
Rethinking how employers support employees
Individuals should not have to fail before they can use career development resources to improve their careers. In the "Looking Ahead: Responsive Career Pathways for the Future" panel, panelists discussed the need to shift from a "fail-first" model where a person must lose their job in order to access the tools and support to find fulfilling employment. This model assumes individuals understand and can use the career transition resources they need without help.
Instead of following the "fail-first" route, we must embrace a human-centred approach that prioritizes people and their unique needs. This means providing tools and proactive (rather than reactive) supports and resources that help people navigate their career journeys and secure meaningful work.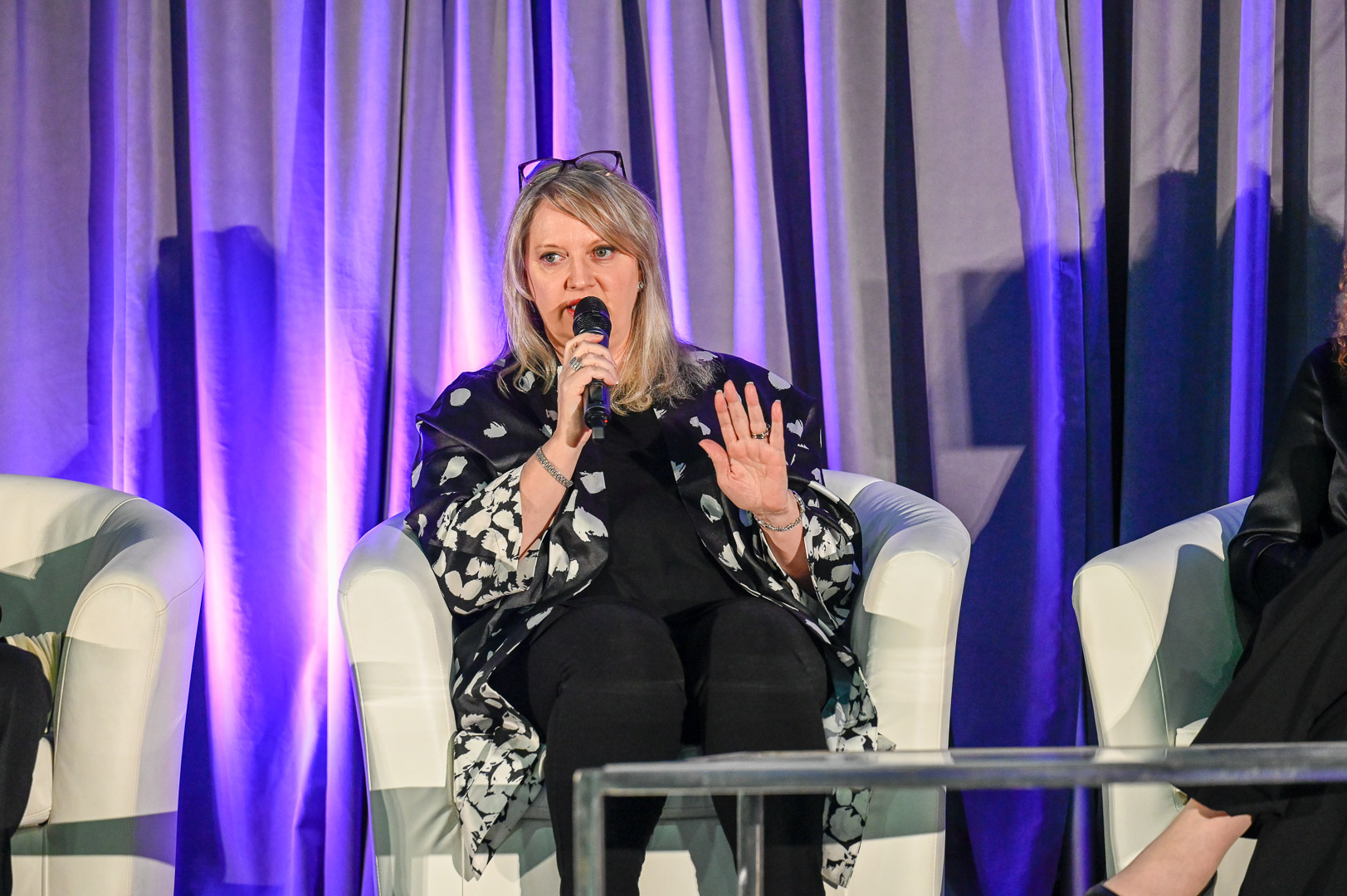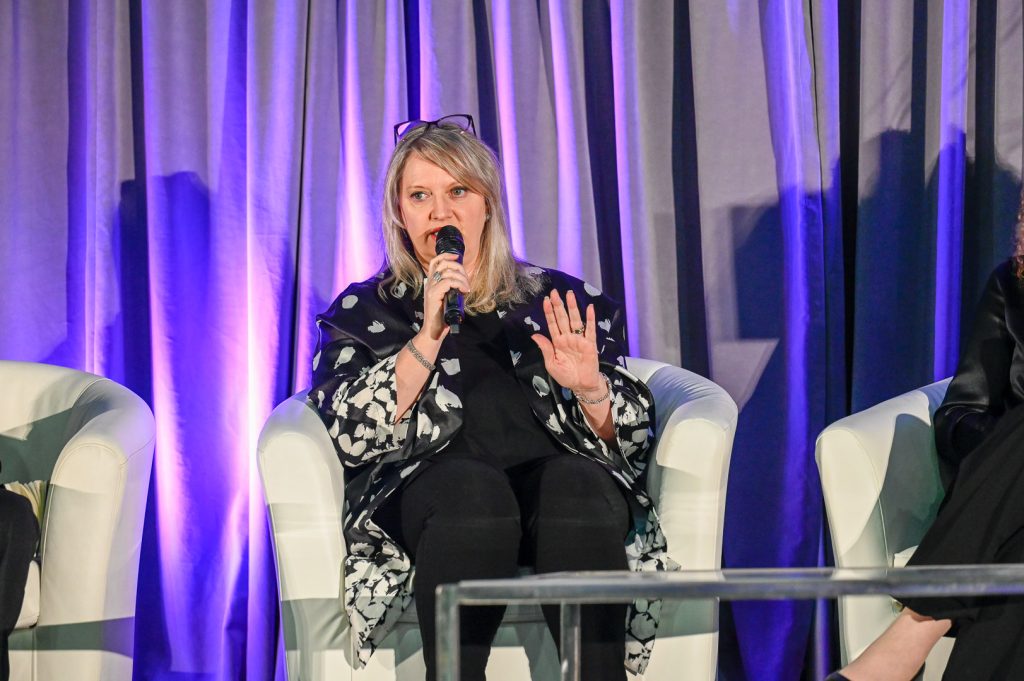 People should not have to be in crisis to access help. As highlighted by Jennifer Pierce, VP Talent Management and Diversity, Equity & Inclusion for Walmart Canada, rethinking our approach to career transitions will better support workers as they evolve throughout their careers.
This will also benefit employers seeking engaged workers to fill roles. Employers can guide employees to use career development resources by focusing on internal company growth instead of external recruitment. In switching the focus to growth, employers can support employees to adapt to shifting workforce needs.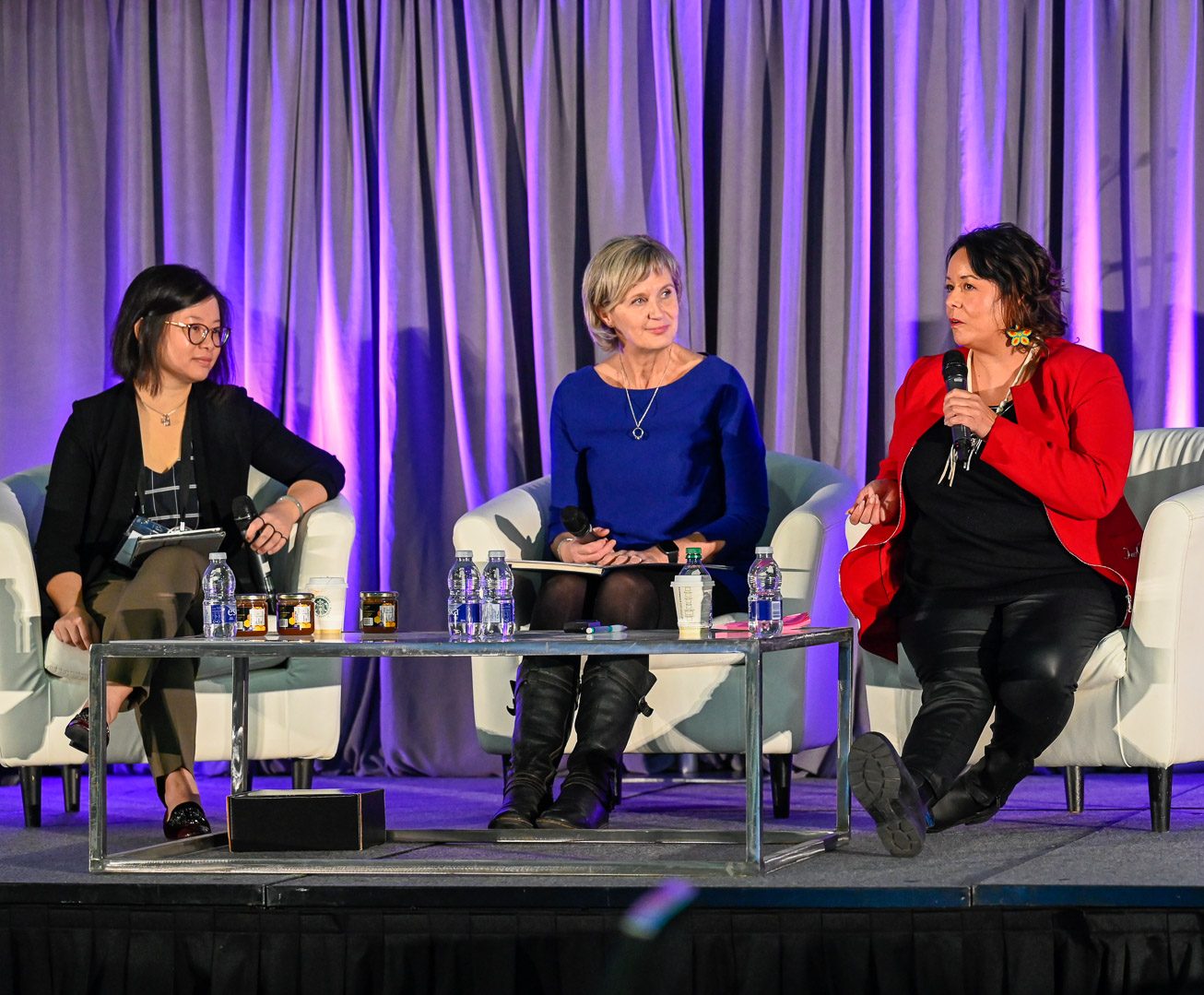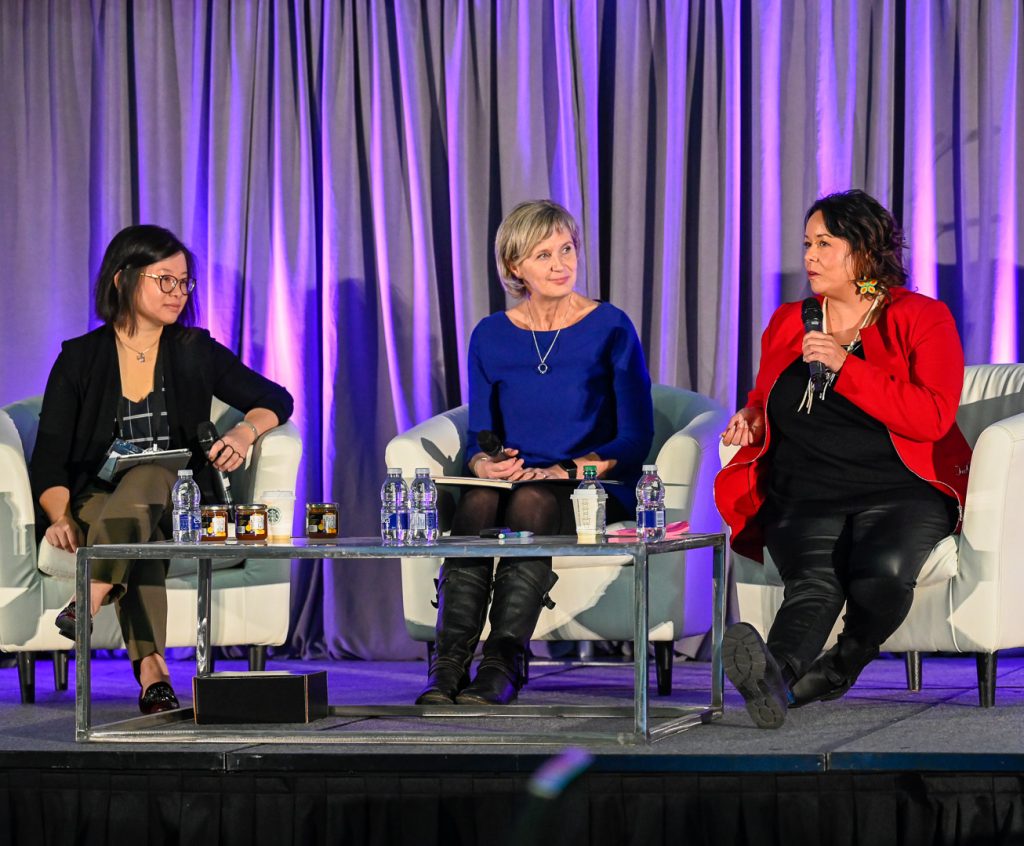 Tools to empower
Career development systems that adapt to employer needs and shift agency into the hands of employees are crucial, as we learned in the panel "Empowering Career Practitioners to Guide New Future."
For instance, by accessing self-directed learning, employees can take charge of their own career growth. Employers can also use this to move away from having to focus constantly on external recruitment and instead foster development of their existing employees.
A new career development initiative, the Career Development Professional Centre (CDPC) was recently launched in partnership with FSC, CCDF and MixtMode and is in the early stages of growth. The new centre aims to bring together CDPs from across Canada for mutual support and connection on common issues and challenges. The CDPC will be a space to create new standards, codes of ethics and a pan-Canadian certification, and will foster a growing respect for career development.
The CDPC will focus on responsive career pathways and test new approached that drive system change, support the labour force and help those undergoing career transitions.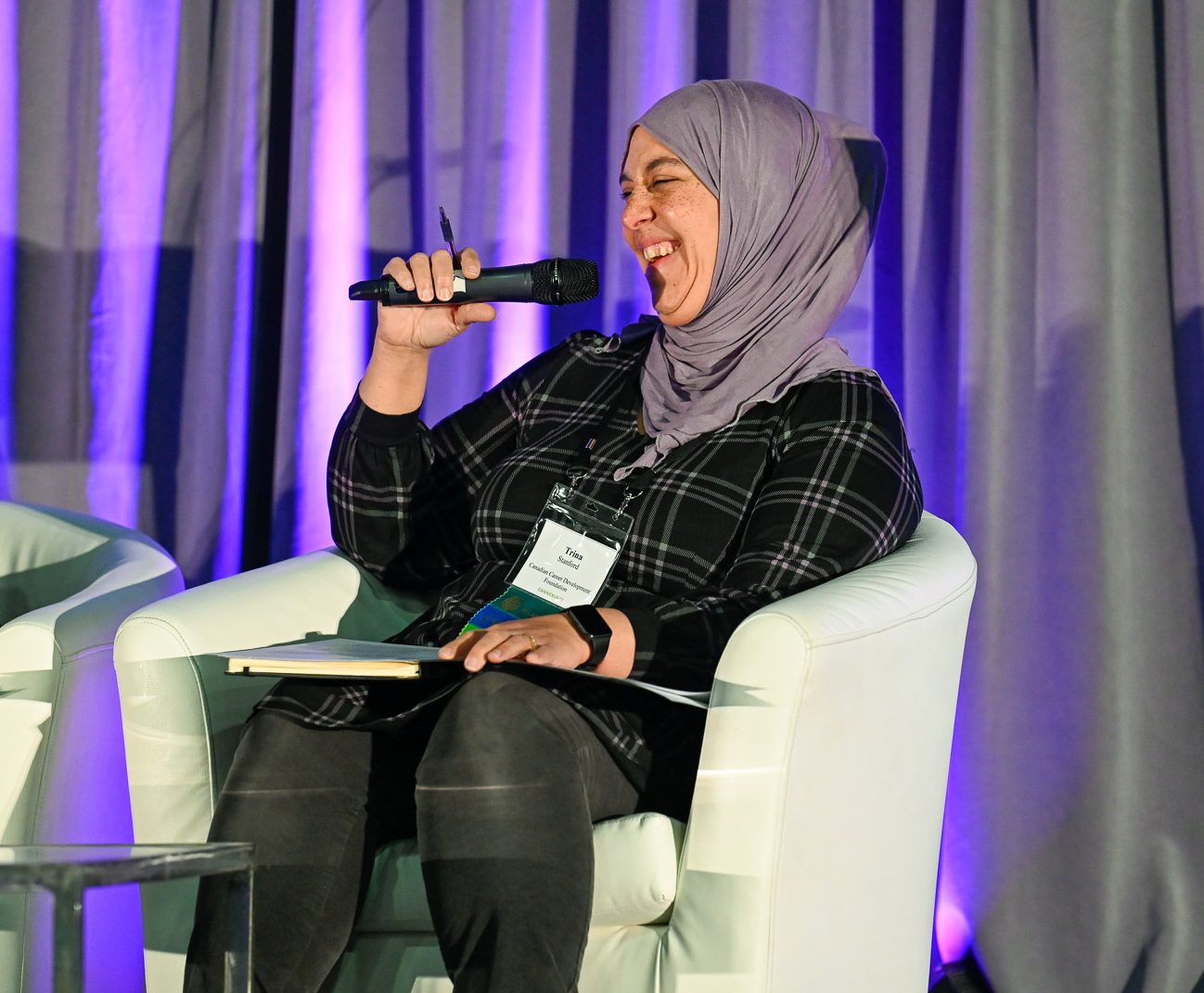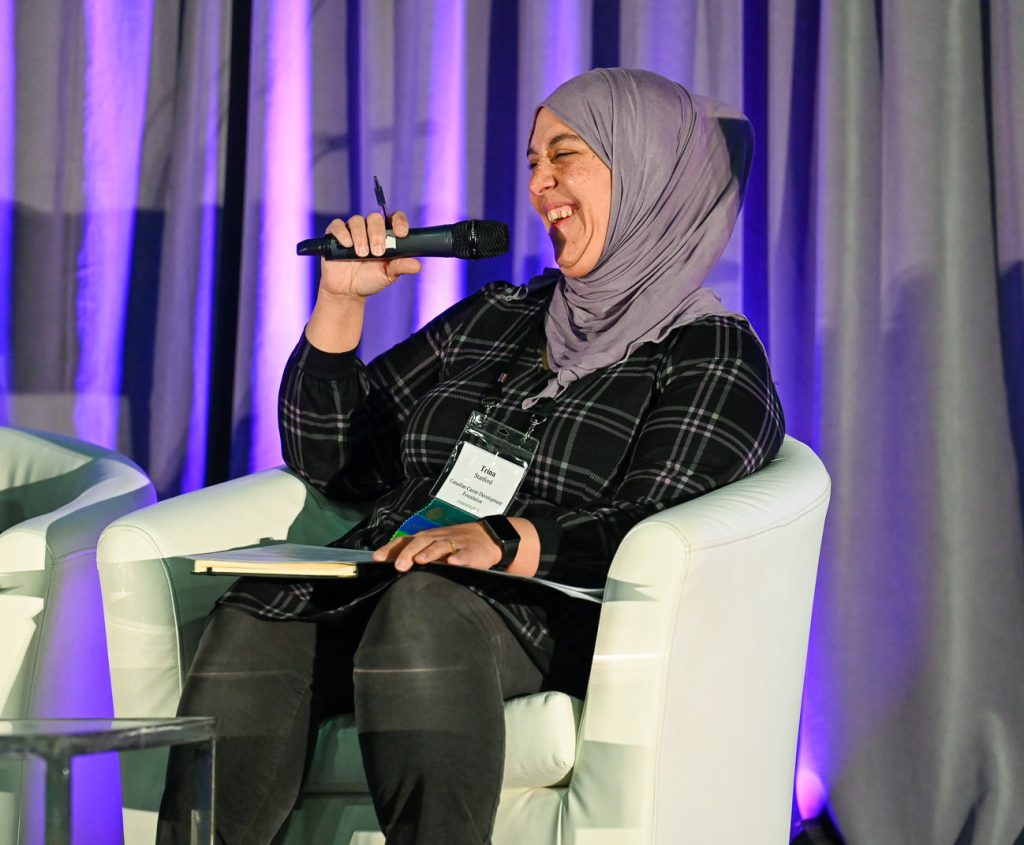 Career hubs of the future
By focusing on these new approaches, we are spearheading the creation of career hubs of the future. Few models existed to show how to engage employers or address their struggles with recruitment and retention. Amie Haughn, Director of Employment Nova Scotia, and Kimberly White, Director Workplace Initiatives, from the Nova Scotia Department of Labour, Skills and Immigration, explained how they have been supported in testing an innovative dual-client approach to help employers meet the needs of the labour market and employees who are seeking sustainable career transitions.
Creating a framework to map recruitment and retention factors, which will demonstrate how workforce development partners can implement this change, was a major topic in the panel "Responsive Career Pathways in Practice." The impact has been immediately evident, as employers are accessing workers and training programs in Nova Scotia. This is critical and shows other jurisdictions across Canada the benefits of the same mindset.
It is important to bring together the needs of both employers and jobseekers to adapt our responsive career pathways for the future of work. Investing in people allows us to reimagine the role of career guidance and more fulfilling employment for everyone in Canada. That's because this is no longer the future of work – it is the "now" of work.
Tags :
featured
podium