Reading Time:
4
minutes
We've heard of the "glass ceiling" preventing capable and skilled women looking toward leadership roles. However, there is another ceiling that also exists that is even harder to crack: the "bamboo ceiling."
The "bamboo ceiling" was a term popularized by Jane Hyun in her book Breaking the Bamboo Ceiling. It describes the trend of Asian individuals being over-represented in white-collar occupations, yet severely underrepresented in executive leadership positions despite excellent job performance and qualifications. In fact, a study by AAAIM revealed that an overwhelming 90% of Asian professionals and executives surveyed found the bamboo ceiling to be a problem in their career development.
Given that the racialized income divide continues to grow in Canada, it is paramount that we address the unique barriers for non-white individuals, including Asian Canadians, to advance in their careers. Unfortunately, the answer is not as simple as policy changes, as these barriers are deeply seeded in personal and cultural biases. As knowledge is power, lets dive into some factors contributing to the bamboo ceiling effect.
'Asian Canadians'
The term "Asian" is misleading. "Asian," as used by Western society, consists of over 40 unique ethnicities and cultures, with over 100 different languages.
Let's use an example: Jagmeet Singh, leader of the federal NDP, who is of Punjabi descent, would be placed in the same category as actor Simu Liu, who is of Chinese descent. Using the term "Asian Canadian" masks the variation that exists and treats us as if we are all the same.
"… it is paramount that we address the unique barriers for non-white individuals, including Asian Canadians, to advance in their careers."
Unfortunately, Canada does not have detailed intra-group statistics on Asian-Canadian income disparity. However, statistics have shown that East Asians have historically been viewed as a highly educated and prosperous minority group with qualities of perseverance, determination and a strong work ethic stemming from their quiet and unassuming natures. This stereotype has been called the "model minority" myth. This perception of Asian Canadians as successful "model minorities" masks the truth that there many Asian Canadians who are struggling.
While the "bamboo ceiling" has been previously applied to all Asian Canadians, it does not necessarily tell the whole story; a ground-breaking study led by MIT professor Jackson Lu demonstrated that the bamboo ceiling disproportionately impacts East Asians compared to South Asians.
'Be Assertive! Wait no, not you!'
These stereotypes create career barriers for East Asian Canadians. Most people who grew up in Canada would agree that being assertive, outspoken, motivated and dominant are generally qualities of a "good leader." Yet, when East Asians show these qualities, they are often punished because they are expected to be "quiet, weak, and subordinate." In fact, a study from the University of Toronto showed that while East Asians are seen as extremely competent workers, they are not seen as a "threat" by white colleagues unless exhibiting dominant qualities.
These findings were also confirmed by Lu's study. He found that people not only held the belief that East Asians are non-assertive, but that East Asians should be non-assertive as well. Thus, East Asians find themselves in a difficult career bind: they need to demonstrate leadership qualities by being assertive, yet by doing so they risk being viewed as "too assertive."
Furthermore, East Asian individuals who do not subscribe to the "quiet and subdued" stereotype run the risk of facing backlash and increased microaggressions in the workplace, which may negatively impact their work performance and mental health. These attacks can be masked as seemingly innocent jokes (look no further than Chris Rock's infamous Asian kid joke at the 2018 Oscars Award Ceremony) or comments such as "Oh, you were born here? That's why your English is so good."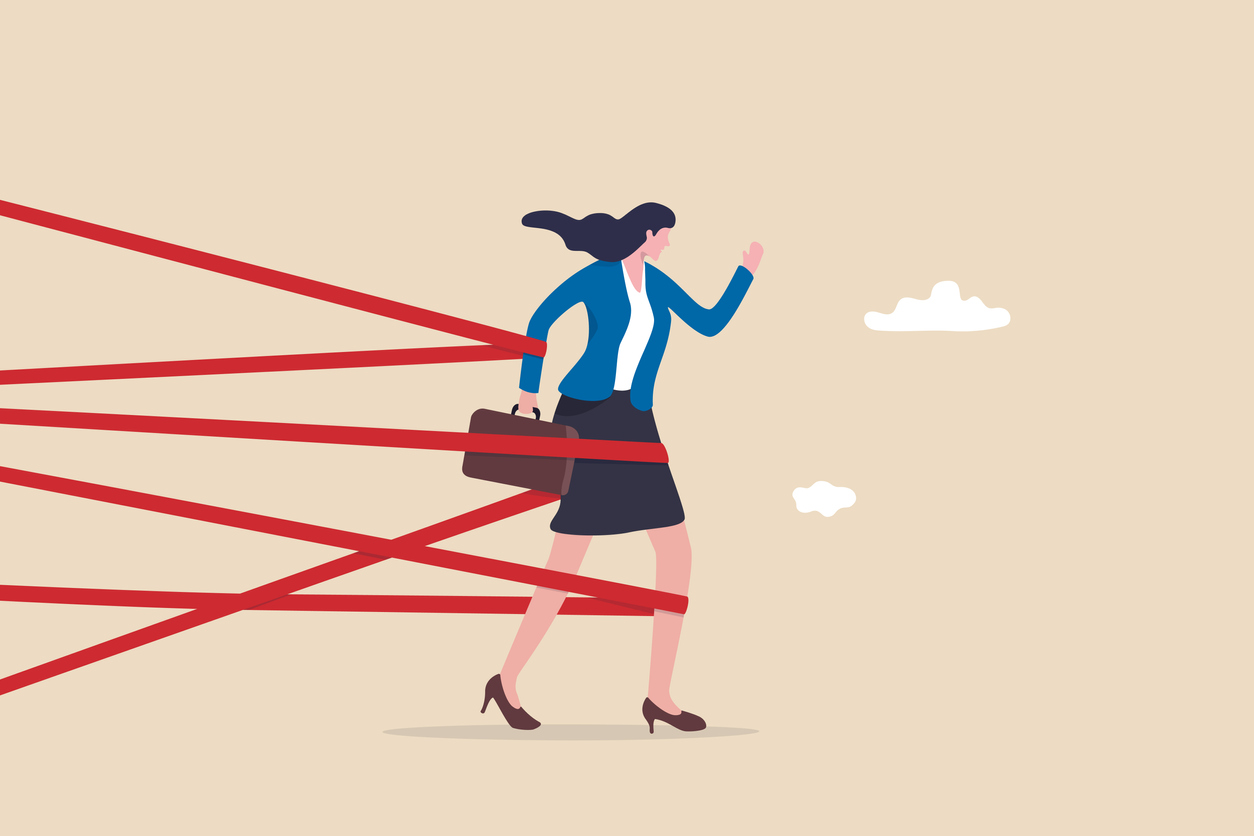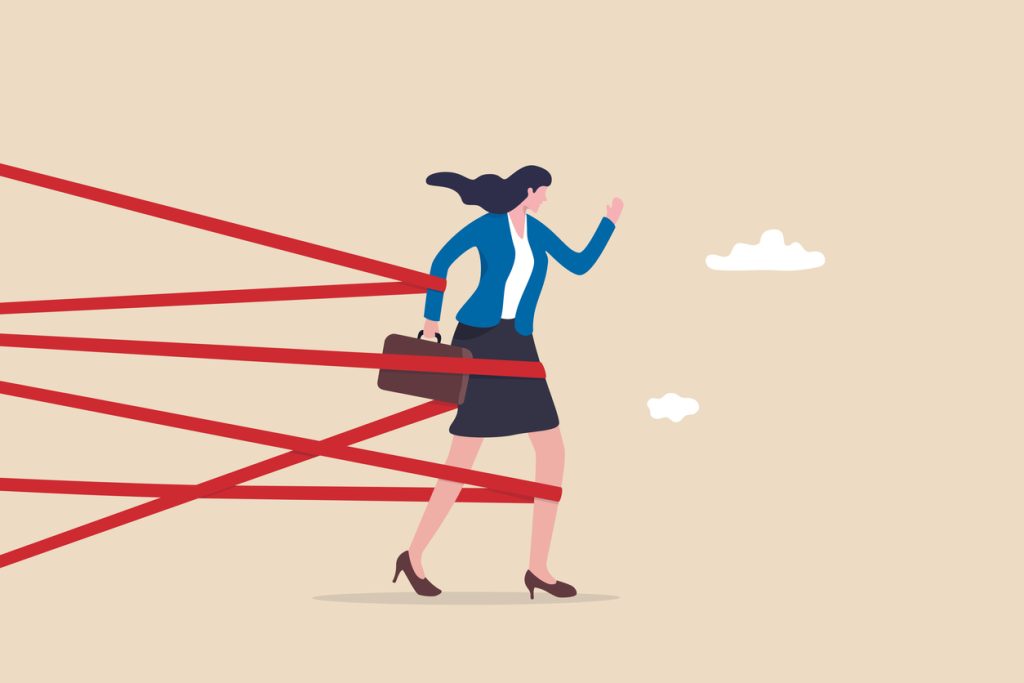 The bamboo-glass ceiling
East Asian women are among the least likely to obtain leadership positions in the workforce. Consider these findings conducted by the Ascend Foundation, a non-profit organization for Asians across North America.
White men are 165% more likely to be executives than White women
Asian men are 112% more likely to be executives than Asian women
White men are 192% more likely to be executives than Asian men
White women are 134% more likely to be executives than Asian women
While there are few comparable statistics available for Canada, I have over eight years of professional experience to speak to how Asian women are treated differently in the workforce.
Personally, I've been "rewarded" for my efficiency and "excellent work" with more work with no extra pay. For example, I was once "promoted" to a leadership position when my own supervisor left unexpectedly. I took on many of her supervisory responsibilities, and even grew the team from two individuals to five staff due to our branch's successes. This is what I call a classic case of "too good to let go, but also too good to promote" – but you may also have heard this called "the quiet promotion."
Additionally, I've noticed a pattern of skilled and well-educated Asian women holding positions beneath relatively less-educated and less-experienced white males in organizational hierarchies. Lastly, it was not uncommon to witness Asian women being addressed by their first name (rather than their rightful title of "Dr.") compared to their male PhD-holding colleagues, even when holding managerial or supervisory positions.
Call to action
While knowledge is power, knowledge is not enough to enact change; the bamboo ceiling has been studied for many years, yet Asian Canadians – East Asians in particular – still face these barriers. Perhaps it's time to evolve the definition of a good leader and recognize there is more than one "right" way to lead. Perhaps it is time to finally give East Asians a well-deserved chance to show us the possibilities that lie in a different kind of leadership.
Something that we all can do is educate ourselves on how racism subtly permeates and manifests in the Canadian workplace and to stand up against it when it happens. I would highly recommend readers to check out Micropedia, the first online encyclopedia dedicated to documenting microagressions. Learn to recognize microagressions at your own work and learn how to respond to microagressions when they occur.
Tags :
featured
podium