Reading Time:
4
minutes
At first, work from home (WFH) functioned well for many. For some, it meant staying in their pyjamas all day, being in the comfort of one's home, saving on gas and commuting time, maybe squeezing in a load of laundry, freeing up the evening. All this while being able to work and attend to professional life.
Until new habits to adjust to the WFH model started to take over and that shift between professional life and personal life started to blend.
The brain relies heavily on external cues. It gets confused in pyjamas. Are you getting ready for bed, working …?
This blend of professional and personal life has led to enmeshed boundaries and unhealthy work habits. This can lead to a host of negative consequences for your clients including poor work performance, health issues, family and relationship issues, stress, anxiety and eventually burnout.
This article will look at how you can help clients implement more effective micro-transitions in between their personal and professional roles to achieve a healthy work-life balance. I will explain what micro-transitions are, why they are important and how they work, along with some examples.
What is a work-life balance micro-transition?
You may have heard the phrase "the environment always wins."
People who work outside of the home likely have a transition period (at least physically). This could include changing clothes, commuting, entering a new building, seeing co-workers in person, etc.
But when the transition is just going from the bedroom to the living room, there is not much of a change in environment, which can make it hard to transition between professional and personal roles.
Enter: the work-life balance micro-transition.
Micro-transitions are a response to change, signifying a moment where something is ending and another event is starting. We all experience micro-transitions daily, most of which are so embedded in our routines that we are not fully conscious of them. They are often habits (like brushing our teeth) or rituals (e.g. having a tea before bed) that provide the body and mind with a cue that there will be a change in function and role.
"We all experience micro-transitions daily, most of which are so embedded in our routines that we are not fully conscious of them."
A work-life balance micro-transition specifically refers to a routine or ritual that can help us move between our work and life roles, allowing for less role confusion, better boundaries and more presence within each role. While clients who are working from home might be more likely to be missing micro-transitions in their schedule – or at least deliberate, conscious and mindful ones – we can all benefit from them. Micro-transitions work best when they become habits, as author James Clear explains in this excerpt from his book Atomic Habits.
*Note: Micro-transitions are not boundaries. They help facilitate better boundaries, but boundaries will still have to be put in place. Just because one transitions in and out of a role does not mean they necessarily STAY there.
Benefits of micro-transitions
Implementing a micro-transition before and after working hours can help create and/or improve work-life balance by:
Creating clearer boundaries
Providing structure and routine
Facilitating healthy habits
Reducing stress and anxiety
Allowing for presence (not just physical) in other areas of one's life
Enhancing work performance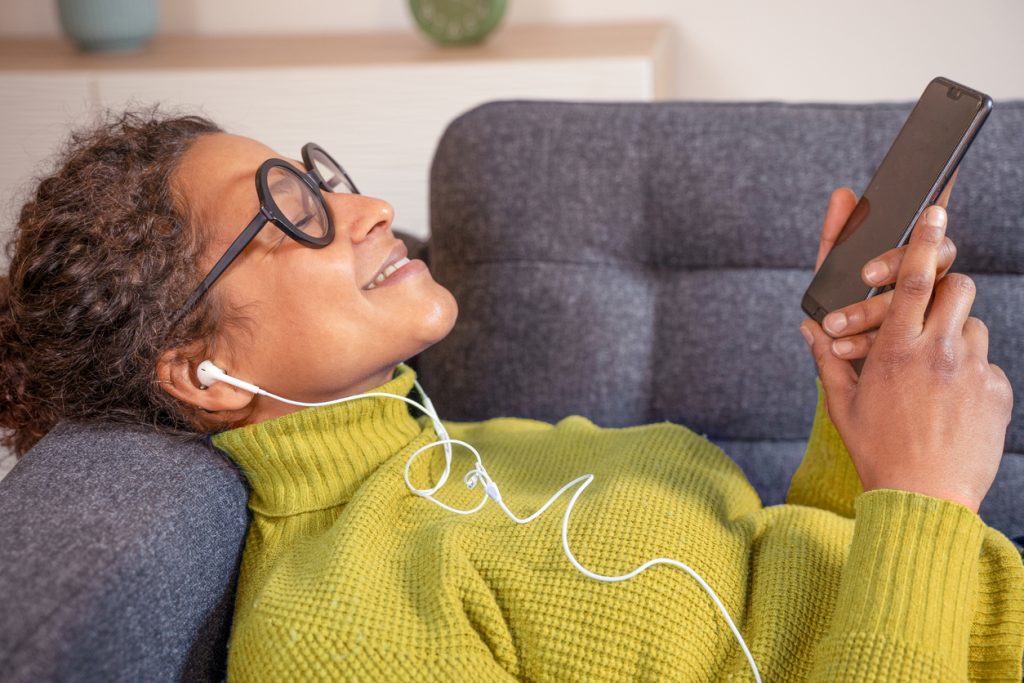 Types of micro-transitions and their use
The type of transition a client may use is dependent on a multitude of factors including the type and nature of job, desired balance, how they view work-life balance, and their values and current situation. I like to group them into the following:
Mental: A shift from thinking about work to not thinking about work
Emotional: Being able to step into a role and out of a role on an emotional level, effectively redirecting one's emotional energy to align with the role they are shifting into.
Physical: If working outside of the home, this transition is likely already in place (i.e. commuting to work). But watch out – one's mental and emotional mindset may still be in "work" mode.
Effective micro-transitions often encompass all three of these. Mental and emotional are usually the most difficult, whether the individual is working from home or not. The physical transition is often easier and helps facilitate the mental and emotional transition.
Helping your clients create and implement a micro-transition
The first step is to help your client recognize the need to implement a micro-transition between working hours and life outside of work. You then want to help them identify what that looks like, have them try one out, and then evaluate its effectiveness and impact on the client's work-life balance.
It can help to first identify what, if any, micro-transitions the client has tried in the past or is currently using. Sometimes a client already has a micro-transition, but they may not be mindful of it.
I encourage a period of 15-30 minutes at the beginning and end of the workday for a micro-transition. The time will depend on your client's preference and situation.
The amount of time is not as important as what your client does with that time. For some they may have only five minutes, and this can be enough.
Encourage your client to have more than one "go-to" micro-transition, so that if they are unable to use one (e.g. if it is weather-dependent), they have a back-up.
If working a hybrid model, the client may need to set up two different micro-transitions – one for WFH and one when working out of the home.
Examples of micro-transitions
While you don't want to tell your client what to do, if they have difficulty coming up with ideas, the following are a few that some of my clients have found effective:
Get up and act like they are going out to the office/out of the house: for instance, washing their face, putting make up on, showering or changing attire at the start and end of the workday
Leave the house: even if it is out the door and around the block or down the hall, exit and re-enter the home as if you were going into the workplace
Use a technique such as: meditation, mindfulness, deep breathing (excellent as mental and emotional micro-transitions), visualizations and analogies, journalling
Do an activity: exercise, listen to music, do a household task, pick the kids up from school
Self-talk and mantras: g. I am now leaving behind…and entering…
The environment may always win, but you do not have to be prisoner to it. A micro-transition may be just what your client needs to help them take control of the environment rather than the other way around.
Tags :
featured
podium