In the Challenger space shuttle disaster years ago, NASA officials made the ill-fated decision to go ahead with the launch after working 20 hours straight and getting only two to three hours of sleep the night before. Their error in judgment cost the lives of seven astronauts and nearly killed the U.S. space program. Too often, we ignore our need for rest, reflection, and renewal at the peril of others and ourselves.
I have often made decisions to organize family events when my wife reminds me that one of our children is unable to participate due to their schedules. If I had only taken time to reflect, I may have avoided spending extra time or money.
How many times do we hear "practise what you preach," or "walk the talk"? As a career development and work-integrated learning practitioner, I am aware of how important it is to be an example for the students and clients I work with. However, work priorities and implicit biases create unsuspecting blind spots. If we fail to reflect, we miss out on a solution to uncovering blind spots.
After conducting research on workers who implemented a short reflective practice at the end of each workday, Professor Giada Stefano at HEC Paris found that reflective practices resulted in better performance and more confidence. This finding was counter-intuitive to modern business practices as it asked employees to stop doing more and instead to think more about what they've done. How many of us, as practitioners, could make better connections with others, utilize resources better, build on theoretical frameworks in meaningful ways, and save energy in discovering innovative approaches for our students and clients? Reflective practice could help our professional work.
"If we fail to reflect, we miss out on a solution to uncovering blind spots."
Recently, the national director of CEWIL Canada – the organization I work for that "champions work-integrated learning for post-secondary institutions in Canada" – conducted a review to reflect on the past 18 months of leading the team. Charlene Marion's review was a reflective practice completed "with the kind of rigour and energy that we expect from our students."
Reflecting on learning objectives, accomplishments and growth opportunities can be enabling. In higher education, many refer to the classical theorist John Dewey, who said, "We do not learn from experience… we learn from reflecting on experience." (1938, Experience & Education).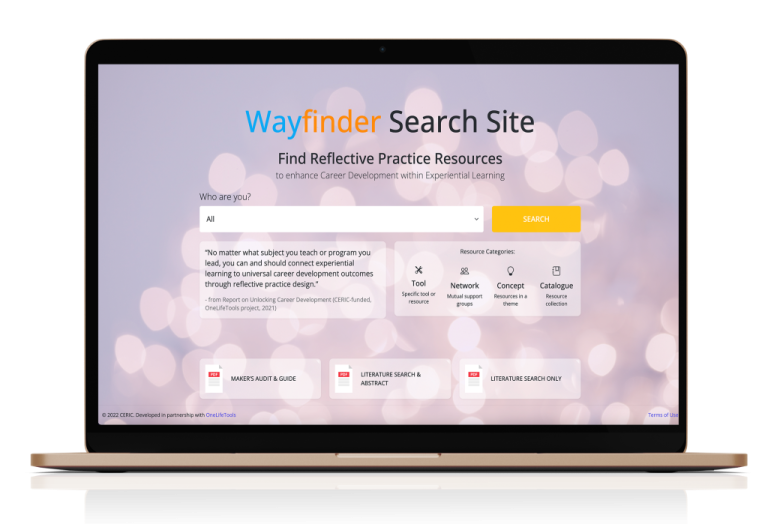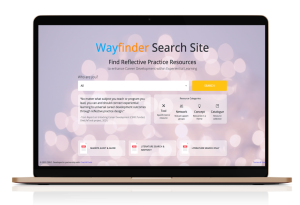 Reflecting on my experiences over the past two years allows me to recognize some of the transforming influences in a volatile, complex time. I have identified how powerless I am to change many of the things I once thought easy. Many of my regular work priorities have changed, and my modus operandi for navigating decisions is different. Perhaps tackling a student need in the past may have utilized a simple program or resource initiative. However, now with multiple stakeholders and the complexity of issues that impact students, I need to work with an entire design team who will tackle the issue through a process. This points to justice, equity, diversity and inclusion values that have compelled me to balance my interests with the needs of the collective group. The result often looks quite different from what I originally thought.
So, how can I better prepare students or clients to be global citizens and become career-ready in these challenging times? I have begun asking myself this reflective question daily, and this is something I believe that all career development practitioners, work-integrated learning practitioners, co-op/internship staff, professors and employment consultants should do on a regular basis. Not only can this reflective practice occur after an experience (for example, a degree, project or program implementation) but prior to starting, during the process and after the experience, in a Reflective Practice Map.
An upcoming webinar series from CERIC and CEWIL starting Nov. 22, "How to Effectively Integrate Reflective Practice in Experiential Learning for Career Development," will move from reflective practice theory to evaluating specific resources that unlock career development value within your experiential and work-integrated learning programs. Learners will examine foundations and frameworks, evaluate practical tools, questions and prompts, and build your customized Reflective Practice Map. Led by Mark Franklin and Rich Feller of OneLifeTools, and introduced by me, the series draws on the CERIC-OneLifeTools Wayfinder project.
While you're waiting for the webinar series to start, it might help to "walk the talk" first. Instead of working harder, consider taking 10 minutes at the end of each day to reflect on how your work day has gone: What worked well today? What did I learn? What do I want to keep doing? What didn't work as well? What's one thing I could change moving forward? Reflective practice helps you make tomorrow a little bit better.
Tags :
featured
podium