Reading Time:
3
minutes
This article is an excerpt from CERIC's newly published book Retain and Gain: Career Management for the Public Sector, authored by Lisa Taylor. Visit ceric.ca to download the PDF version free or for information about how to purchase the Playbook in print or as an e-book.
Canada's public sector leaders work hard to improve the lives and well-being of Canadians while building strong and diverse workplaces. These are no small tasks, and the stakes are high not only for public sector employees but for all Canadians served by them. The challenges facing public servants across the country are complex – including financial constraints, high workloads, aging demographics, shifts in technology and rising expectations from citizens. Finding the time, energy and resources to focus on career management, then, can also be very challenging.
Leading a team in the public sector means constantly balancing internal staffing needs against the operational requirements that enable the execution or fulfilment of a public mandate. Associated with this is the struggle against negative public perception that investing in employees takes resources away from public goods and services. The public doesn't always recognize the connection between internal investment in employees and external productivity or quality services.
Did you know?
Career management can be a strategic lever for stronger organizational performance and success. It is a foundational component of a range of workforce and workplace needs:
Recruitment and retention of talented employees
Transition support (e.g., onboarding, automation, retirement planning, etc.)
Development of new leadership candidates and skill sets
Knowledge transfer
Career agility, resilience and mobility
Reskilling or upskilling that is increasingly needed in the rapidly changing world of work
Safeguarding and improvement of mental health and well-being
Fostering diversity, equity and inclusion
These challenges and balancing acts take place no matter what jurisdiction you are working in – federal, provincial, territorial, municipal and First Nations – or what type of leader you are – in-scope or out-of-scope manager, supervisor, team lead, director and executive.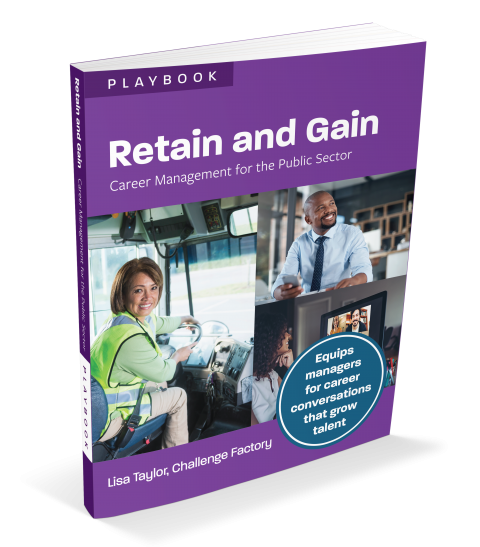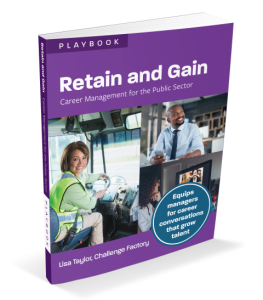 A key component of fulfilling public mandates and developing a skilled, inclusive, agile and equipped staff is effective career management. While employees have ultimate ownership over and responsibility for their own careers, managers have an important duty to enable their employees' careers through support, empathy and openness. In some cases, a manager's decisions or actions can affect an entire career. This is especially true for members of DEI [diversity, equity and inclusion] groups, who can face career advancement obstacles from many quarters. By cultivating this type of careers-focused environment, managers not only contribute to the positive personal and professional growth of their employees but also lay critical groundwork for operational success.
Canada's public sector leaders know that in today's changing world of work, the status quo is not acceptable or feasible anymore, especially in relation to the COVID-19 pandemic and its permanent impact on public sector work, careers and priorities. They are committed to meeting the career needs and aspirations of their employees, and they don't need to be convinced of the good that career management can do. What they need is practical activities, tips and advice for putting career management to use as they find themselves in a constant tug-of-war between competing priorities, constraints and other public sector challenges.
---
From the sector
In developing this Playbook, we spoke with public sector leaders at various levels of government. From coast to coast to coast, they showed us how motivated they are about addressing workforce and workplace challenges. They also demonstrated certain consistencies in their own experiences. Do these resonate with you?
Leading career conversations with employees is difficult due to a lack of training, structure, time and allocated funding.
Employees often lack diverse advancement opportunities that fit their skill sets and meet their career needs and goals.
It can be a struggle to undertake career management activities in the face of formal rules, frameworks, policies and processes within the public sector.
Leaders have to be creative in where they get career management tools, including looking outside their own organization or the public sector as a whole.
There is confusion about the difference between career management, performance management and talent management.
---
[…] Managers who help their employees find a sense of purpose, value and direction for their work also help to mobilize those employees' talent and more fully capture their commitment and discretionary efforts. By focusing on practical career management activities, you will have a stronger platform on which to engage and support your employees through work and life decisions, challenges and transitions. In turn, this will lead to healthier, more engaged and more productive teams.
Career management offers many valuable opportunities to the public sector, and we are very excited to show you what's possible!
Tags :
books
career management
featured
podium