Concerns around immigration and newcomers. Failure of the school system to prepare workers. Employers losing money due to high staff turnover. Women seeking equal opportunities within the workplace.
The issues listed above look like they could be ripped from any headline in the past 10 years. However, these were just some of the issues that were being dealt with by governments at the beginning of the 20th Century. It was during this turbulent time of industrial, societal and cultural revolutions that the field of career development began to emerge and move beyond simply selecting careers for school leavers.
Want to learn more about the intersection of social justice and career development? Don't miss the Winter 2021 issue of CERIC's
Careering
magazine, on the theme of Social Justice. Subscribe for free and receive three issues per year.
When we dig into the history of our field and the men and women who helped to shape what vocational guidance and career development would look like, we can see that social justice and advocacy has been at the heart of many of the key theories and movements that have taken place.
Frank Parsons, recognized by many as the father of the vocational guidance movement, was a strong advocate for newcomers to the United States, and for youth and children. He felt both groups were disadvantaged by government policies affecting education and the workplace. Throughout Parsons' career, which stretches from working as a civil engineer, to his work within the education system, the fundamentals of ethical principles and social justice were core values he held. These values caused him to speak out for educational and vocational reforms, and were the foundation for his theories on vocational guidance within his later life, as well as in his book Choosing a Vocation.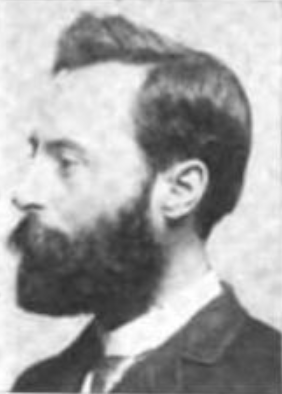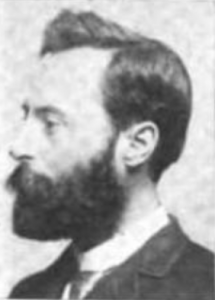 One of the main things that set Frank Parsons apart from other career development theorists was the plan of action he proposed regarding student training and guidance and the organization of counselling as a function of vocational guidance.
While Parsons may be the name that everyone remembers (and his contributions certainly merits this), he was not the only one who had linked individuals' personal traits and values to their suitability for careers. Across the globe, individuals and organizations were seeking to provide formalized career counselling and guidance to individuals. Some notable examples of this include:
Ogilvie Gordon: a geologist and women's rights activist from Scotland who began lecturing on the idea of career guidance for boys and girls in 1904. This work, along with her other advocacy work with the National Council of Women of Great Britain and Ireland, led the Government of Scotland to amend the (Scotland) Education Act of 1908 to collect occupational information and provide vocational guidance.
Catherine Filene: a philanthropist and researcher from Boston. During her time at Wheaton College, she convened the first Intercollegiate Vocational Conference for Women in 1917, which would sow the seeds for Wheaton's first Vocational Bureau. During this time, she also interviewed 160 women – many the first in their fields – for her book Careers for Women. This book, which highlighted the opportunities available to women and how to prepare for them, was syndicated nationally and became an invaluable resource for decades.
Etta St. John Wileman: a Canadian activist who lobbied extensively for vocational guidance in schools and the establishment of vocational/employment bureaus within Canada. In 1913, she published a particularly critical tract titled Government Labour Bureau: Their Scope and Aims, which was aimed at the lack of resources and direction given to Canada's employment strategy. Her work on employment/educational reform, along with others paved the way for concerted government action around this subject.
---
Andrew Bassingthwaighte will be presenting at CERIC's Virtual Cannexus21 conference on "How to engage in ethical advocacy." Learn more and register at cannexus.ceric.ca.
---
As we can see, the early 1900s was an exciting time within the career development field worldwide. While the pioneers of our industry were not perfect by any means, there are still many things that we can learn from these early days that can help us in our practice.
Social justice is the heart of what we do: While there is currently a large emphasis on the employment and economic benefits of career development, at the dawn of our field, the chief drivers of change were actually social justice and reform. Many individuals recognized that the way government subsidies and employment opportunities were set up actively disenfranchised the poor, and newcomers within the US/Canada. These same issues still plague our society and we are uniquely positioned to respond to them through our work.
Stand up and speak out: Many of the founders of our field came from positions of privilege and were members of intuitions such as universities or political organizations. However, the themes of equity and reform that were being discussed were certainly not popular and ran contrary to the prevailing views held by both governments and society. It took time for messages about the importance of vocational guidance to be heard. Similarly, our advocacy and our voices matter in our communities.
Collaboration: When we look at the work completed by Parsons and others at the start of the century, one of the common elements that we can see is that they all partnered with other individuals and organizations to seek support (both financial and physical) as well as influence for their causes. For Parsons, this support came from the Civic Service House of Boston, whose members shared many of the same goals as Parsons. This partnership provided the fertile ground – and financial support – needed to move Parsons' ideas into action.
 As we reflect on these above points, there is nothing here that we would see as revolutionary and this is primarily because over time, these elements have become foundational to the core of our industry. As such, it is important for us to reflect on these in our own work and how we can leverage them to enact change within our own organizations and communities.
The first century of career development presented our industry with a number of challenges and opportunities which were addressed by the men and women who founded the field of career development. Now, as we look toward the next century, who knows what changes will shape our industry and impact the lives of those around us. What is clear, is that at the heart of career development lies the recognition and dignity of the individuals that we work with day by day.
Tags :
career counselling
featured
podium
social justice