Reading Time:
4
minutes
Immigrant youth are an important source of talent to Canada and increasingly a vital strategy for redressing Canada's aging workforce. According to Statistics Canada (2017), young people ages 18–29 account for more than 50% of the total immigrant population in Canada. In a bid to support the economic integration of these young people, several government-funded work programs support youth to develop skills and gain paid work experience necessary to transition into the labour market. Hence, employment is often used as a yardstick to simply measure the economic success of immigrant youth.
However, it is important to also consider the social nature of work, as studies show that social inclusion is a critical component in the overall process of immigrant integration. According to Wilkinson (2013), "success" in economic integration, without social inclusion, may lead to a lack of life satisfaction and poor health among immigrants.
So, what does a sense of belonging in the workplace means to a young immigrant? How do employment conditions and workplace dynamics influence the sense of belonging of immigrant youth? Are there any benefits of a strong sense of belonging to youth, workplace and the community? Finally, how can employers promote a sense of belonging and build a culture of inclusion? Some of these questions were answered through my research with immigrant youth working in a mid-sized city of Halifax.
Sense of belonging? 
A sense of belonging is considered a great resource for the well-being and integration of immigrant youth as they strive to situate themselves in society. In addition to figuring out cultural and professional identities, immigrant youth – like other youth – are confronted with the personal identity questions that characterize this development stage of their lives.
A sense of belonging meant different things to the immigrant and refugee youth I interviewed. My finding shows that a positive sense of belonging means a welcoming and empowering environment. To some youth, a positive sense of belonging means that they feel included in workplace activities and recognized for their work. To others, a sense of belonging means that they feel safe, accepted – allowed to be themselves without judgment.
Promoting a positive sense of belonging in the workplace has great benefits for the youth, employer and the larger community. Youth can fully participate in the workplace and other social activities within the broader community to their full potential if they have a sense of attachment to the workplace. In their study of the workplace experiences of immigrant employees, Harrison et al. (2019) suggest that a strong sense of belonging to a workplace fosters creativity, high performance and intent to stay in the organization. Further, research suggests that immigrant youth with a higher sense of belonging integrate better into society and have higher levels of satisfaction than those with a lower sense of belonging (Hou et al., 2018).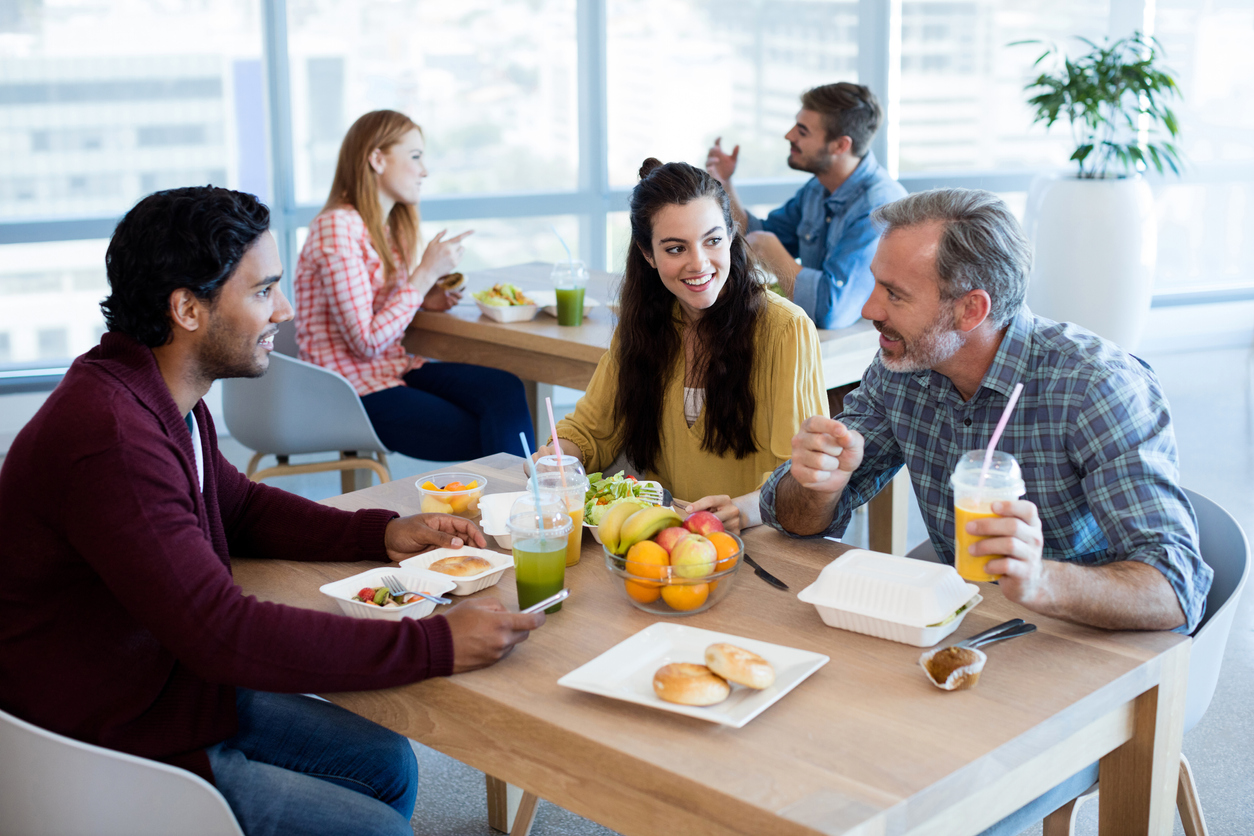 Factors that influence sense of belonging
Several factors affect the way immigrant youth perceive their sense of belonging in the workplace. The common themes that emerge from my project are perceived discrimination, employment conditions and receptivity of co-workers. Some of the youth who expressed a low sense of belonging to the workplace and the community had severe concerns over discrimination based on their religion and ethnicity.
Immigrant youth also reported adverse effects of working in precarious conditions such as casual positions with low wages and few or no benefits. Post-secondary education may improve labour market outcomes and promote the social participation of young immigrants. Nonetheless, studies show that many highly trained immigrants are being pushed into underemployment and low-skilled occupations (Creese & Wiebe, 2012; Wilson-Forsberg, 2015). This phenomenon of deskilling has strong implications for immigrant youth's sense of belonging.
Developing social and friendship networks is also crucial to immigrant youth's sense of belonging. The most powerful influences on the experiences of immigrant youth I spoke to came from their treatment by co-workers and supervisors. Many youths identify that forming friendships at work and engaging with co-workers outside of work has contributed to their sense of belonging, active participation and their reason for staying in their job as well as in the community.
Fostering a sense of belonging in the workplace
Employers can help immigrant youth negotiate their work environment and facilitate their sense of belonging in several ways.
Eliminate outsiderness: Feeling like an outsider can be painful especially for young people as it causes a cognitive distraction that undermines their focus and work performance. Organizations should strive for a culture that acknowledges, respects and values diversity. Team-building activities that allow people to demonstrate vulnerability in low-risk but relevant ways can help create an atmosphere of trust among workers.
Workplace support: Demonstrate care by providing supports through check-ins and mentorships, in addition to demonstrating the possibilities of career development and progression. Encourage employees to value each individual's contribution by advocating for everyone's voice to be heard. By incorporating youth input into your organizational values, employers show the youth that they have a meaningful role in building a more inclusive workplace
Receptivity: Training of supervisors, human resource managers and incumbent employees is critical in encouraging openness and to encourage receptiveness to the individuality and ideas of immigrant youth.
Conclusion
Employment is a crucial part of the integration of immigrant youth in Canada; however, it should not be defined simply by gain or material reward. Rather, in addition to being an avenue for newcomer youth to participate in the economy, work should be defined by the social relations within which it takes place. Therefore, if certain conditions are fulfilled, employment and workplace are sites where immigrant youth can affirm identities, form networks and develop a sense of belonging to the larger society.
Tags :
featured
immigration
podium
youth