Self-reflection has always been a cornerstone of career counselling and development but never has it been as critical as it is now. COVID-19 has changed our world. Our daily lives have been uprooted. We have had the rug pulled from beneath our feet and it has taken a huge toll on our collective consciousness. There is no doubt that what we are all experiencing is incredible uncertainty. The silver lining in this is that social/physical distancing is forcing us to get closer to ourselves. We have been given the gift of time to reflect, grow and perhaps change the lens through which we view ourselves in this world.  
How can career professionals help facilitate student reflection when many right now are looking for answers? Well, we certainly don't have all the answers because no one does. There is no template for this upheaval. As career counsellors and educators at the University of Toronto Mississauga campus, we are doing our best to provide the most up-to-date information on who is hiring, online volunteering opportunities and what kind of financial help is available to students in need. We are meeting students via virtual sessions and have created online workshops and fairs. We have adapted quickly. These are all critical and concrete steps to move forward, but let's not forget that the toll this experience is taking on our students may inform the rest of their lives. Therefore, it is critical that we also focus on the self-reflection piece in all of our meetings. We are at a unique moment in time in which self-reflection is necessary to make sense of a world that is going to be fundamentally changed. Let's not lose this moment by focusing solely on practical steps to support our students at the expense of encouraging self-reflection.
Reflection in action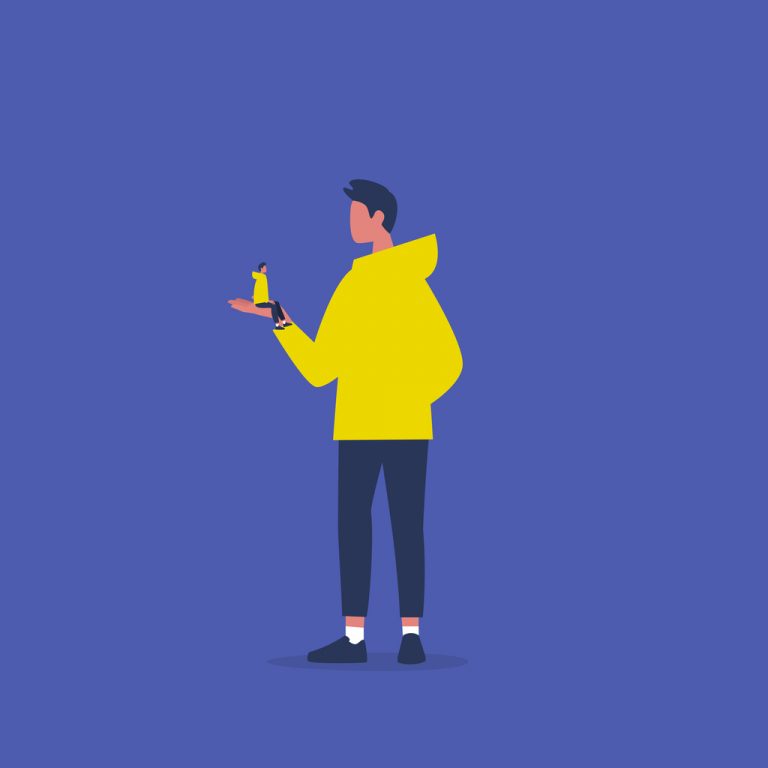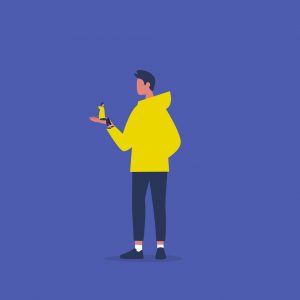 I facilitate a workshop called "The Story of You" at UTM. The purpose of this workshop is to have students reflect on the stories they tell themselves.  Using the philosophy underlying constructivist theory, which states that people actively create reality by the way in which they experience and interpret events, this workshop helps students examine how external influences (e.g. community, family, culture, sociopolitical environment and religious affiliation, etc.) affect career decision-making.  We do this through group discussions and then each student is given time to reflect using a questionnaire as a guideline.  
Exploring how and where your student's self-concept was formed helps the student understand themself, which encourages reflection and hopefully greater input in creating and shaping a new story. Understanding the source of external influences is critical because these influences can create boundaries or provide opportunities. The second part of this workshop involves breaking into small groups to share stories of accomplishment or obstacles that the student has faced. The listener hears what the storyteller is narrating in order to notice strengths, pride in accomplishments or themes that are surfacing. The goal here is to mirror back to the student what the listener is seeing/hearing in the story. Often the storyteller is surprised or begins to realize the strengths they possess or the themes that connect through their lives. Career planning without self-reflection can lead to poor decision–making and future unhappiness. However, you don't need to have a workshop to explore student's stories; you can do this during your individual online session using constructivist and narrative theories as your guide. 
Our students are experiencing unprecedented tough times and are understandably anxious. But, I hope that as we sit with students in sessions, we provide the space and time to give them an opportunity to take a deep dive into some real self-reflection. How do they want to contribute to this new world? What really matters to them? Our students are the future; we need to find a way to support them in a new reality that no one saw coming.  
Working toward a new future
As a society we have this unique time to ask ourselves what changes we want to make when we return to our new normal. This pandemic has exposed the inequality and the fragile social structures that have been crushed by this virus. I believe that this is a time that we as counsellors can help our students become more cognizant of their beliefs, values and assumptions about themselves and their world. Self–reflection is an opportunity to create real change and a shift in their thinking, if that is required, so that students can navigate a new future.  
We are at a point when real change can happen but we need to have difficult conversations with our students about their future. It may not be what they thought it would be, but that doesn't mean that it won't be good or meaningful. Despite massive job losses — which are likely to continue in 2020 — evidence from past recessions and downturns suggests that new job opportunities will emerge. No one can control what has happened but we can control how we respond and what steps we want to take to make this a better world in the future. Yes, we will all live in a "new" normal when this is behind us – but let's make it a "better" normal. 
---
Want the best of CareerWise delivered to your inbox each week? Subscribe to our popular CareerWise Weekly newsletter to receive top news and views in career development every Tuesday.
Tags :
featured
podium
post-secondary