Many of us are accustomed to providing service to our clients in an agency-based environment. It goes without saying that the COVID-19 pandemic has created some challenges in ensuring continuity of service for our clients and employers. As many agencies become closed to the public, we find ourselves in the unfamiliar world of cyber counselling. We turn to email, telephone and video calls as viable alternates to our usual face-to-face interactions. These methods have implications for confidentiality, client rapport and support, effective communication and time management.
Having previously completed a Level 1 course in cyber counselling from the University of Toronto – School of Social Work, I am excited for this prospect and eager to share tips with other career development practitioners who may feel like they are in unchartered waters.
Confidentiality
A crucial element of cyber counselling is ensuring the confidentiality of our client and employer information. As we embrace a work-from-home situation, there are unique aspects to consider.
Files need to remain stored and locked in our agencies. Only limited contact information should be removed. Many of us are either utilizing the CaMS or SaMS system, which allows us access to client information remotely, including phone numbers. Having a client list with first name and initial of last name minimizes the risk of client identification.
Any client information that must be transported needs to be accessible only by you. If you are using a shared home office space, kitchen table or separate room, family and friends should have no access to this information. Whether placed in a closed folder during work hours or locked in a cabinet in the evening, no one should have access to any client information but you.
Confidentiality also relates to your personal privacy. If working from home and using your cell phone to conduct follow-up calls or appointments, take the time to change your cell settings to ensure your personal phone number is blocked. If using Skype, find a private space with a blank background to avoid sharing a visual image of your personal space, family members or private photos. Ensure that your client cannot be heard by others in the work-home space.
If you are using a common computer, ensure you are logged out of email accounts and program software, have files closed and covered/locked in a secure location at all times.
When contacting your clients by phone, avoid saying their last name or other descriptive information that can be overheard by others.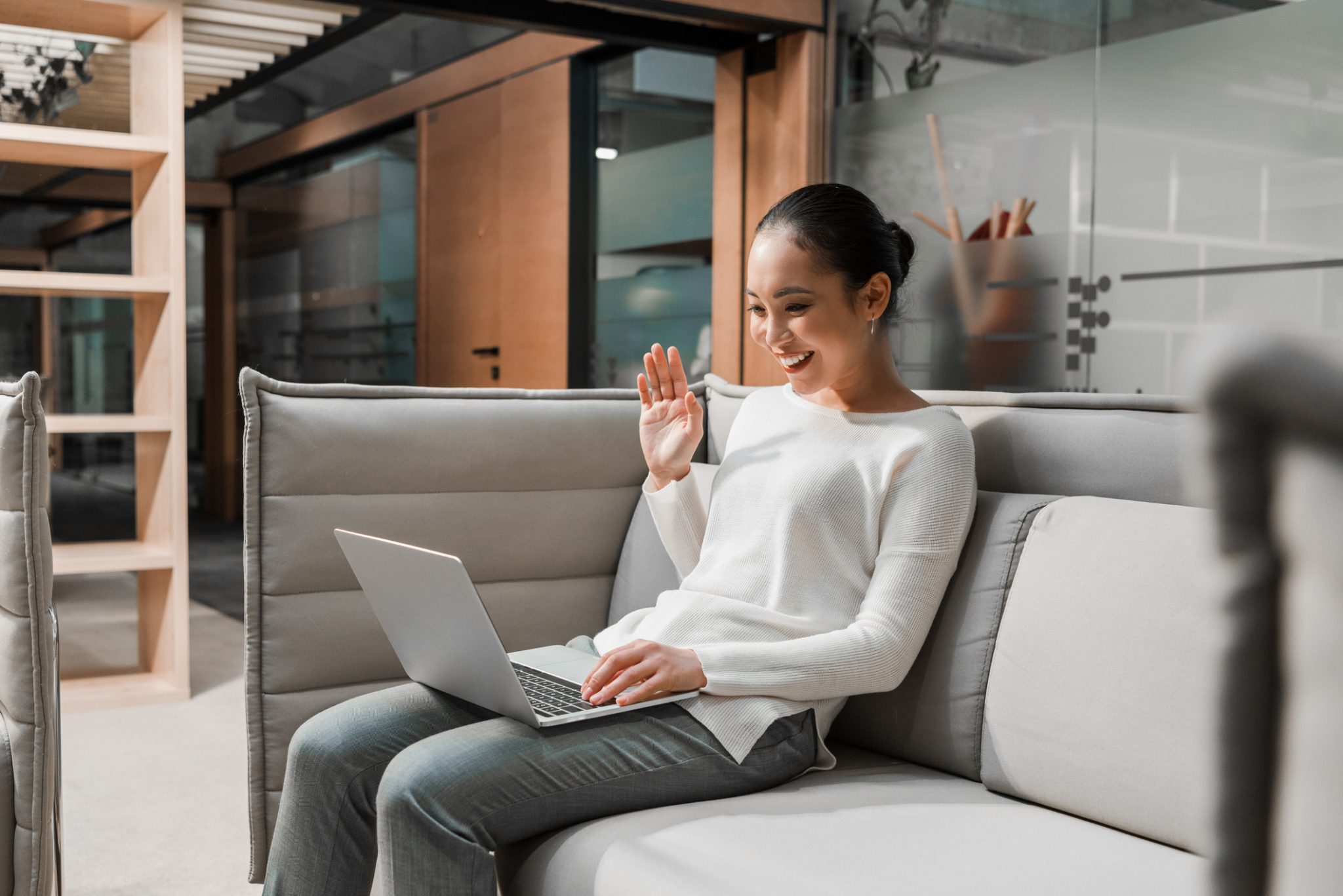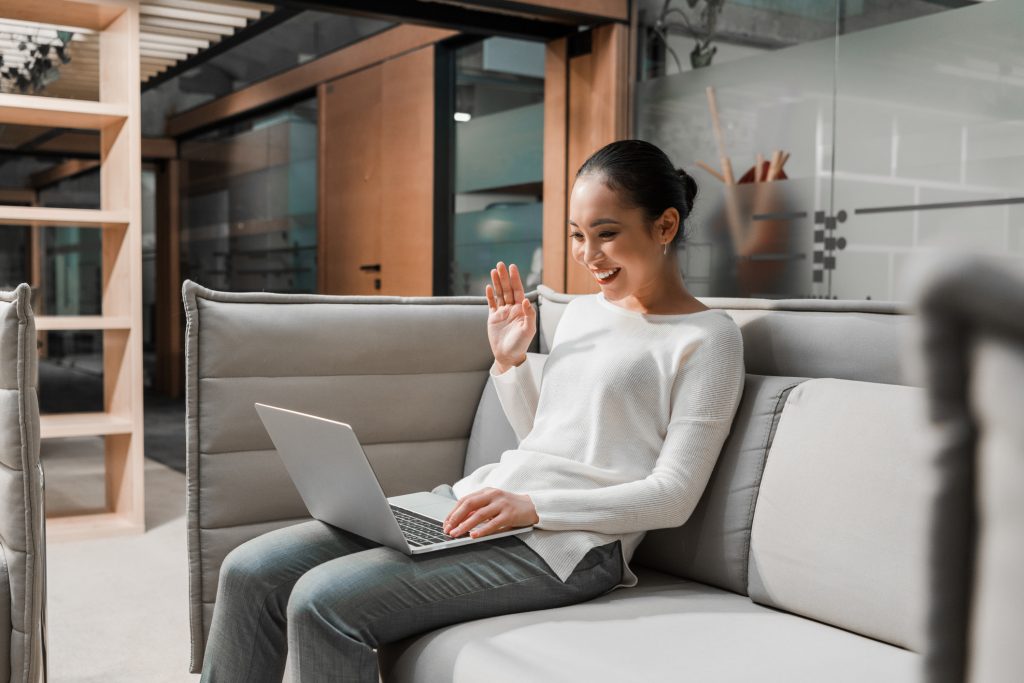 Maintaining rapport and support
Given the fact the we are conducting follow-ups with our existing clients and employers, there is a presumption that rapport already exists. However, when we remove the element of non-verbal communication our messages or intentions can be misinterpreted. Being clear in our conversations, timely in our responses and sensitive to the impact that social distancing can have on the physical, emotional, psychological and financial well-being of both jobseekers and employers is imperative.
Let them know you are still there to assist them during this difficult time. While alternate means of providing service are being implemented, we can still provide support in many ways.
When contacting individuals, make sure it is a good time for them to speak. We are used to having them attend appointments at a designated time and are now contacting them at their home where other issues may be more prevalent. When I contacted a client for a telephone appointment, he was busy cleaning his guinea pig cage. That prompted a conversation about his family pets and follow-up emails with photos. While I appreciated the experience that cyber counselling gave me to relate to the client on another level, it is clear that the response could have been very different with a client who is in distress.
Send your clients online resources such as articles for specialized services, funding sources or financial relief, online courses, relevant news links and free online assessments.
Use your agency's social media channels to educate, motivate, support and continue to engage individuals who are overwhelmed with their current circumstance.
Use your client follow-up calls as an opportunity to check in on their employment status, physical well-being, mental health and financial security. Provide information about resources, even if they cannot be accessed face-to-face immediately, to enhance your client/employer toolkit.
Remember to stay within the scope of your skillset and training. Continue to provide referrals to other agencies for specific client needs. In the event that there are business closures, emergency response will still remain available to vulnerable clients in some format.
Effective communication
Determine with your client what type of communication is the most effective for them. This includes determining the best time of day as well. With special consideration to parents, children are now at home for extended periods of time. In addition, if your clients are self-employed or currently authorized to work from home, it is imperative to honour their work process.
Ask not only if it is a good time to contact your client but also if they are able to comfortably communicate with you at this time. Keep in mind they may want to keep their information private from the people who live with them.
Ensure you can gain access to your work phone and work emails. Continuing to respond to your clients and employers in a timely manner is crucial.
Let your client know that failed technology can sometimes occur. Have a backup plan for contact in this event.
Summarize any essential points at the end of your telephone or email conversation. Answer pending questions your clients or employers may have.
If clients or employers are not computer savvy, focus your interactions on telephone rather than email contact to minimize their frustration.
Keep in touch with colleagues via text, email or phone, as social distancing and working from home can be isolating.
Time management 
Keep a daily log for your employer to highlight your schedule. During a pandemic situation, our managers will still be accountable to funders in highlighting how we were able to retain the best level of service for our clients and employers while our businesses are closed to the public.
Find a time and method for the exchange of information between other staff members. Ensuring that your administrative and financial team has a constant stream of follow-ups, expenditures and employer payouts and file closures is crucial. Regardless if it is the end of the month, quarter or year, a constant flow of information allows for better time management, stress management and the achievement of desired ministry outcomes.
Working from home is not by any means a new concept. Freelance and self-employment are becoming more commonplace. What is very different is the environment created with business closures. As our clients brace for uncertainty, the issues that we have been dealing with are intensified. It becomes our job as career practitioners to roll with the punches, find creative solutions and serve as a source of hope and a resource for information and support during difficult times.
---
Want the best of CareerWise delivered to your inbox each week? Subscribe to our popular CareerWise Weekly newsletter to receive top news and views in career development every Tuesday.
Tags :
career counselling
featured
podium