Whether they're being accused of killing whole industries or cheered for reducing the price of wine, there are a lot of "hot takes" about millennials and how, as a generation, they are re-shaping society and the world of work. Although some of these claims are dubious at best, it is believable that as one generation starts to move out of the workforce (i.e., Baby Boomers) and another takes a more central role (ie, millennials), there will be differences in approaches to career.
It is important that, as career development practitioners, we try to understand these generational differences and work to address any misalignment through appropriate and effective practice. One way to begin this re-consideration of millennials and their careers is through the Theory of Work Adjustment (TWA), which emphasizes person-work environment fit and can help to predict whether someone will stay at a job.
What is the Theory of Work Adjustment?
TWA is a complex theory with many prepositions and corollaries, which help to address a range of career-related aspects (Woodend, 2019). At the core, however, TWA simply seeks to consider both the individual and the work environment in relationship to each other. For example, if Kaylie had a Bachelor of Social Work and experience working in a group home, then the nursing home she is applying to may think that she is a good fit (ie, having satisfactoriness). Likewise, if the nursing home offers a competitive salary and flexible hours that suit Kaylie's needs to support herself and her young son, then she is likely to see the work environment as a fit (ie, being of satisfaction). When there is both satisfaction and satisfactoriness, then the nursing home is likely to offer Kaylie the position and Kaylie is likely to accept it (ie, tenure). When there is not satisfaction or satisfactoriness, or both, then there would likely be no offer from the nursing home, or Kaylie would not accept it.
How does TWA apply to generational differences?
Although there are many aspects of TWA that could be applicable to the millennial experience, an exploration of the person-work environment relationship may help to understand any misalignment between generations. In this exploration, first consider who has the power to create workplace rules and influence the workplace culture: typically, older workers hold more senior positions. For the past few years, this has largely been the Baby Boomer generation, with millennials in more junior positions and therefore with less power.
Let's then consider how these generations might differ in their approach to work. Generally (Gong et al., 2018), millennials tend to be digitally minded, highly educated, socially and environmentally focused, open to career shifts and prioritize work-life balance. In comparison (Cennamo & Gardner, 2008), Baby Boomers tend to advocate for individual rights, prefer organizational commitment, are achievement-minded and prioritize relationships with co-workers.
These generational differences are certainly not applicable to all Baby Boomers and millennials, but take a moment to imagine how these differences might play out in the workplace – it is likely believable that there may be some challenges in negotiating workplace fit. The question then becomes: how can we use TWA to support this negotiation? Similar to TWA's emphasis on the person-work environment relationship, consider the following avenues of exploration:
Person: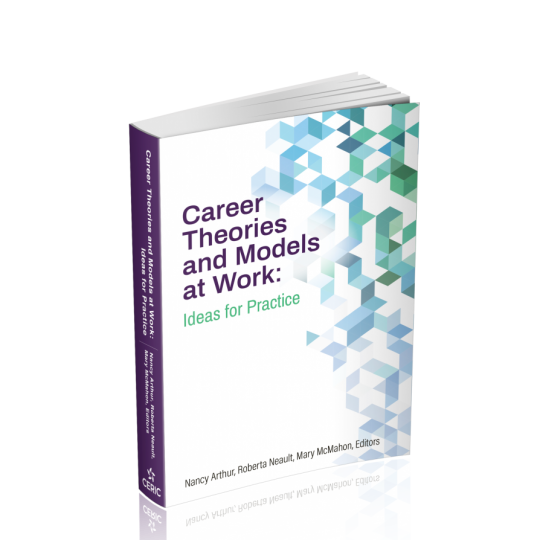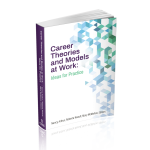 1. Explore personal values and needs. In career practice with millennial workers, practitioners could focus on facilitating an exploration of the worker's values and needs. Continuing our earlier example, you could work with Kaylie to understand what she might need from the nursing home and how the nursing home might be able to provide it. This exploration can also help Kaylie to clarify her goals and develop the skillset to reflect on her shifting values and needs – a valuable tool throughout her life.
2. Re-evaluate expectations and standards. Building upon the exploration of values and needs, practitioners could provide labour market information to help educate workers. For instance, you might review typical labour agreements between workers and nursing homes with Kaylie, and then facilitate a re-evaluation of her standards (ie, minimum to aspirational). In doing so, Kaylie will be better equipped to make informed evaluations of workplaces and benefits in order to determine the best fit for her. The first two points serve to clarify the worker's perspective in preparation for considering potential fit with workplaces.
Workplace:
3. Adjust workplace conditions. A central tenet of TWA is that the individual is not uniquely responsible for enacting change; the workplace also plays a role. However, radical changes may not be necessary to improve fit. For example, the nursing home could employ a career practitioner to complete a demographic analysis of workers' needs and values across generations. Based on results, it may want to consider shift scheduling around childcare, for example. Clearly noting the organizational values and how these are enacted in the workplace could help both to determine an appropriate fit.
Person-workplace relationship:
4. Facilitate and maintain group cohesion. When there are value differences, people can sometime misinterpret actions as insults. Career practitioners could work to support workplace group cohesion. For example, once Kaylie starts working at the nursing home, she could participate in a yearly workshop, facilitated by a career practitioner, with workers and management aimed at learning about values from each other and, importantly, how they shape approaches to career. In this way, workers and the workplace can contribute to maintaining the fit and tenure.
The above suggestions come with some caveats: it is important to remember, as noted earlier, that assumptions cannot be made about all individuals in these generational cohorts. As well, TWA makes some assumptions that workers have a degree of choice in their career, which may not be the case for everyone.
Overall, these practice points are more a starting point for consideration than a strict how-to guide. Perhaps the real "hot take" from TWA is that the importance lies in the shared relationship between workers – of any generation – and the workplace, rather than in determining where to cast blame for changing approaches to career.
References
Cennamo, L, & Gardner, D. (2008). Generational differences in work values, outcomes and person-organisation values fit. Journal of Managerial Psychology, 23(8), 891-906. https://doi.org/10.1108/02683940810904385
Gong, B., Ramkissoon, A., Greenwood, R. A., & Hoyte, D. S. (2018). The generation for change: Millennial, their career orientation, and role innovation. Journal of Managerial Issues, 30(1), 82-96.
Woodend, J. (2019). The Theory of Work Adjustment: Seeking and maintaining satisfaction and satisfactoriness. In N. Arthur, R. Neault, & M. McMahon (Eds.), Career theories and models at work: Ideas for practice (pp. 453-463). CERIC.
Tags :
baby boomers
career theory
featured
millennials
podium