It's no secret that new technologies like automation and artificial intelligence are drastically changing the way that we work. From automated bank tellers to robot-run assembly lines, our workplaces not only look different but function differently as well. While these technologies are disrupting sectors such as retail, manufacturing and finance, they are also creating a growing opportunity for employers looking to find top talent.
Mid-career workers stand to be disproportionately affected by automation, given their longstanding careers in sectors vulnerable to disruption and their reliance on the skills that these sectors demand. As their industries adopt new automation technologies, many mid-career workers are looking to transition to new sectors that offer increased security and opportunities for growth. To seize the potential of these workers, we need to build a pathway to help those threatened by automation adapt their skills to growing sectors. New forms of rapid upskilling and retraining are powerful and important tools for building such pathways and connecting the dots between these talented professionals and industry demand.
Helping workers move past disruption
Conversations around automation and technological disruption are not new. When it comes to Canada's job market, there is an established narrative that automation will harm certain sectors and lead to the displacement of millions of workers. According to the Brookfield Institute for Innovation + Entrepreneurship, up to 42% of Canada's workforce could be impacted by automation within the next two decades. Part of the challenge with the disruption that results from automation is that unlike in a recession, automation can render certain jobs obsolete across entire sectors. For workers in retail, for example, this could mean that rather than taking the skills that they've gained to another sales or operations manager job at a similar store, they would need to make the leap into a new role in a new sector. This leap is far from convenient or comfortable. Transitioning into a new sector not only requires learning a new skill set, but also relies on leveraging sector-based networks and experience that these workers do not always have.
Currently, there is very little support to help these professionals navigate their journey toward a new career. While upskilling and retraining programs exist, there is a growing gap when it comes to the number of initiatives that are strictly mid-career focused. Part of the reason for this gap is that our current education and training systems are largely not geared toward adult learning, but instead focus more narrowly on youth and the creation of pathways for undergrads and grads leaving formal education programs. Missing from our current system is a firmer commitment toward training that is more rapid and focused on helping adult learners keep up with the shifting skills demands of Canada's rapidly changing labour market.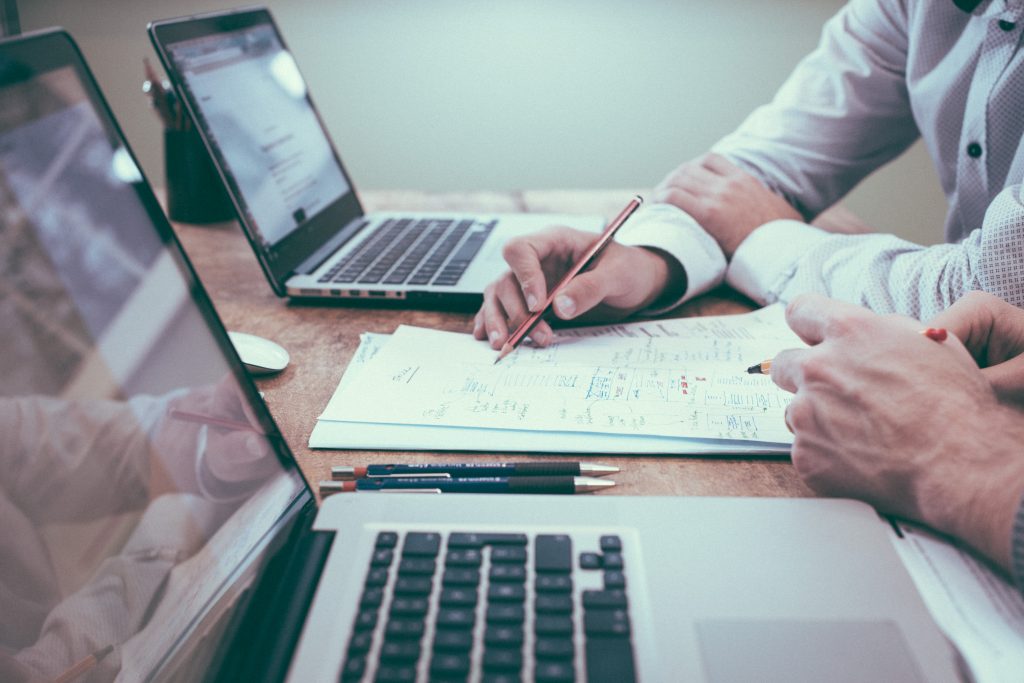 More than just skills
Canada is currently experiencing a skills shortage in certain industries, where the number of skilled employees simply falls short of the number of jobs available. This shortage is particularly pronounced in technical and B2B sales. One of the core challenges that we hear time and again from Canadian tech companies is that they struggle to find talented salespeople who possess strong people skills and the desire to grow within their companies. Mid-career workers not only hold these skills but are able to offer years of experience leading projects, building relationships and moving products and processes forward.
A senior retail manager, for example, understands the sales process: how to listen to potential clients, build a sales channel, nurture prospects and close a deal. While that same manager need to learn new technical skills to make a successful transition to a career in sales, his or her readiness to learn such skills is likely much greater than someone who is fresh out of school. Having gained familiarity with adversity and rejection, mid-career workers possess a base of intangible soft skills and life experience that make them ideal hires for tech sales.
How we get there
Translating this potential into talent demands a new form of training and upskilling that is more flexible and tailored to the unique life circumstances of mid-career professionals. Many mid-career professionals carry a mortgage and growing family obligations, and can't afford to spend years in a classroom outside of the workforce. They need a transition to a new career to be as quick and seamless as possible. Training that helps these individuals gain a level of proficiency with the technical aspects of B2B sales, for example, without sending them back to the starting line is a powerful tool for employers looking to tap into this new pipeline of talent.
While most retraining programs start by focusing on skills and are built around the question: "What skills are employers looking for?" we believe that they should alternatively look to focus on the finish line that most workers are sprinting toward – a job. At Palette, we're focused on developing a new approach to mid-career upskilling built on a demand-led model that starts by identifying high demand jobs, then works backward to build a rapid, intensive and experiential learning experience designed specifically for mid-career workers.
This coming June, we will be piloting our first program in the Greater Toronto Area that looks to bring together a networked system of training providers and industry partners to develop rapid, intensive, industry-led retraining with a mix of in-class and workplace training for mid-career workers with comparable foundational skills. What results from this is a training program that is unique and helps professionals establish a highly relevant and valuable base of skills. With our first training program, we will be focusing on helping mid-career workers transition into new careers in tech sales by teaching them expert skills and providing work experience that would otherwise take years to develop.
While this program focuses on mid-career professionals, this form of upskilling and intensive hands-on learning approach is a powerful tool in helping establish a new approach to readying Canada's workforce for the future.
Tags :
artificial intelligence
labour market
podium