Reading Time:
4
minutes
Imagine for a moment that through no fault of your own, you lost your driver's license. Then, thanks to commercialized innovation and legislative reform, you acquired an autonomous vehicle, which allowed you to regain your independence. Moreover, you discover that your government offers funding to offset the cost of your newfound freedom. All good, right? Now imagine that your new vehicle allowed you to access only a small percentage of public roads. If you are a person in Canada who uses assistive technology in the workplace, this scenario may be analogous to your daily grind.
A preventable barrier
Allow me to highlight the current state of digital accessibility by sharing a recent chapter of my own story. I am a case manager at a national non-profit organization. I use a screen reader, which is assistive technology that converts digital text to synthesized speech or Braille. My employer is a WorkBC contractor, so I am required to hold a Certified Career Development Practitioner (CCDP) designation through the BC Career Development Association (BCCDA). Maintaining the CCDP requires BCCDA members to complete 25 hours of professional development per year. The BCCDA offers monthly webinars to help members meet this requirement.
However, the BCCDA outsourced the development of their membership platform to Pixelera, the Ontario-based company offering Member365, and chose ClickMeeting, a Polish company, for their webinar platform. Unfortunately, both of these companies built their products without accessibility in mind. This leaves the BCCDA with a membership portal and webinar platform that are not fully accessible to users of assistive technology. In other words, I am a career practitioner facing an employment barrier because digital accessibility is less enforceable than the speed limit.
Ontario has had provincial accessibility legislation (the Accessibility for Ontarians with Disabilities Act, or AODA) in place since 2005; BC has never had such legislation. At the time of this writing, Bill C-81, the Accessible Canada Act (ACA), is before the Senate with hopes of receiving Royal Assent before the Senate rises in mid-June. Although non-profit organizations and small businesses are not federally regulated, Bill C-81 is a sign of the times. Digital accessibility is baked into the ACA. It has entered our collective consciousness and is slowly evolving from a social contract to a legal one.
"Supporting your clients in identifying barriers and advocating for solutions is a powerful way to reinforce that, although they may experience frustration or even exhaustion, they are not alone."
When I learned that Member365 was unaware of the AODA and the WCAG, I sent them a link to a federal funding program intended to support small businesses in enhancing accessibility. They said they would review their eligibility for funding and aimed to put accessibility on their roadmap for late 2020. By that time, my credential will have lapsed, and I could be out of a job as a result of a foreseeable and preventable barrier.
Accessibility is an attitude, not a product
Promoting digital literacy without ensuring digital accessibility is a short-sighted exercise in futility. Digital literacy – with or without the use of assistive technology – and designing for accessibility are interdependent competencies. Accessibility is neither a checklist nor a finished product; it is an attitude which behooves owners to ensure that their digital infrastructure, whether created in-house or outsourced to a third-party, can be used by their employees as well as their customers. Without customers, they have no revenue, and without employees, they have no means of sustaining productivity.
Users who are proficient in the use of assistive technology are well positioned to identify digital accessibility barriers. This talent is a grossly undervalued resource and as such, tends to be mismanaged. Companies such as Fable Tech Labs, Inclusive Media and Design, and Level Access exist to steward organizations through this process of talent management.
Tips for career professionals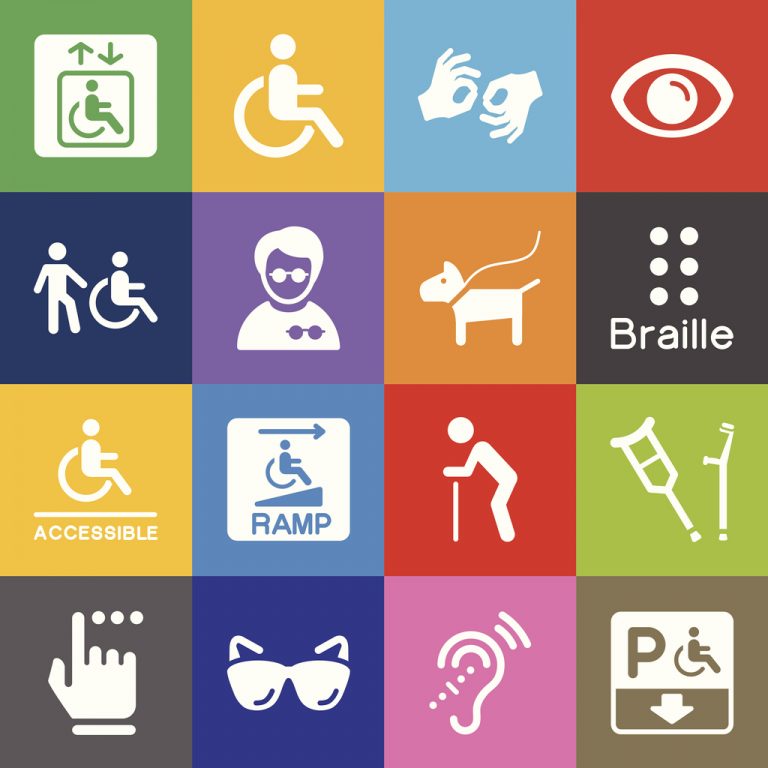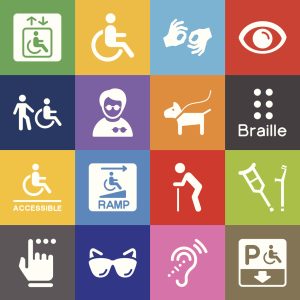 Career professionals take note: If you are working with a client who uses assistive technology, know that supporting their proficiency in the use of tools such as Dragon Naturally Speaking, JAWS or free and open-source alternatives such as NVDA will not only boost their self-confidence and resourcefulness, it will support them in developing transferable skills that are increasingly valued by employers in the global marketplace. To be fair, no single assistive technology solution is going to work for every user at all times. It may be helpful for your clients to familiarize themselves with various applications, connect with more experienced users and contribute to the learning of others.
I would caution career professionals to also support their clients in working through the emotional process of encountering systemic barriers to workplace productivity, which are inevitable given Canada's current state of digital accessibility. As with most systemic barriers, a person can feel isolated when facing a seemingly insurmountable obstacle to their career success. Supporting your clients in identifying barriers and advocating for solutions is a powerful way to reinforce that, although they may experience frustration or even exhaustion, they are not alone. National human rights organizations such as the Council of Canadians with Disabilities may be a good starting point for clients and practitioners alike.
Digital accessibility crucial to labour market growth
The Canadian Charter of Rights and Freedoms exists to prevent discrimination on grounds such as disability. Canada has also ratified the UN Convention on the Rights of Persons with Disabilities, which, as noted by the W3C, "recognizes access to information and communications technologies, including the Web, as a basic human right." Public, private, post-secondary and non-profit employers across Canada have a duty to accommodate disability-related employment needs to the point of undue hardship. Users of assistive technology who are excluded from digital environments – whether they be intranets, extranets, web portals, databases, applications or websites – are denied their Charter rights. As a certified career practitioner who is blind, I have experienced these barriers in my own professional development and understand the vital importance of accessibility for our clients.
A systemic barrier requires a collective solution. For better or worse, advocates will have to carry this burden until leaders and decision-makers make digital accessibility a priority. The labour market, especially in Canada, is only now starting to awaken to the fact that digital accessibility barriers are real, they are systemic and the dream of a fully inclusive society will not be realized so long as users of assistive technology are sidelined by ignorance, indifference and inaction. Is there a cost to ensuring digital accessibility? Yes. But anyone who balks at this cost would do well to consider the opportunity cost of excluding competent, resourceful and resilient talent from the Canadian workforce.
Tags :
disability
podium