How many of us have believed at some point in our past that there was a magical line to follow that would lead us exactly where we were meant to go? You know this line, the linear path that takes you from point A to point B exactly as planned. The straight path that, for career and life conversations, goes something like this:
"I'll go to school and get good grades, then I'll graduate. I'll go to university and work hard some more, then graduate from there. Then I'll have the degree, so I'll get the job I want. I'll keep working hard and moving up. Then I'll meet my dream man or woman, we'll get married, have kids and move into the house with the white picket fence. Everything will be perfect."
Sounds wonderful, right? Except, there's one problem, and it's a bit of a deal breaker. There are no straight lines in the universe! The notion of following this completely linear trajectory for our careers and our lives doesn't prepare people for the ups and downs and curves they will experience as they continue on their journey. It doesn't account for any unexpected opportunities or hurdles along the way. Instead, it leads people to believe that something is wrong or broken when the straight path doesn't work out exactly as planned.
I found myself trapped in this belief of a straight career path when I was working as a high school teacher. I believed that I had done all the right things. I had multiple university degrees, great feedback from the teachers and principals I worked with, was completing my Master's in Education, and volunteering my time to coach the rugby team and supervise other school activities. So, why did I feel like I was in the wrong place? I had followed the straight line as best as I could and I was making progress. Yet I knew that there was something else out there for me.
There's one problem, and it's a bit of a deal breaker. There are no straight lines in the universe!
My straight line didn't account for the fact that I may not find happiness or fulfillment in my destination once I got there. Plus, I had completely forgotten what it was like to have fun along the journey. I made it a job. I believed that I was doing what I was "supposed to" do in life and in work, and didn't know how to tune into what I actually wanted. This is the danger of believing in the great career myth. It numbs us, preventing us from looking inwards and finding our true sense of joy, purpose and mastery. Instead, it encourages people to look to outward influences for answers and to conform to a norm that doesn't actually exist.
Finding your path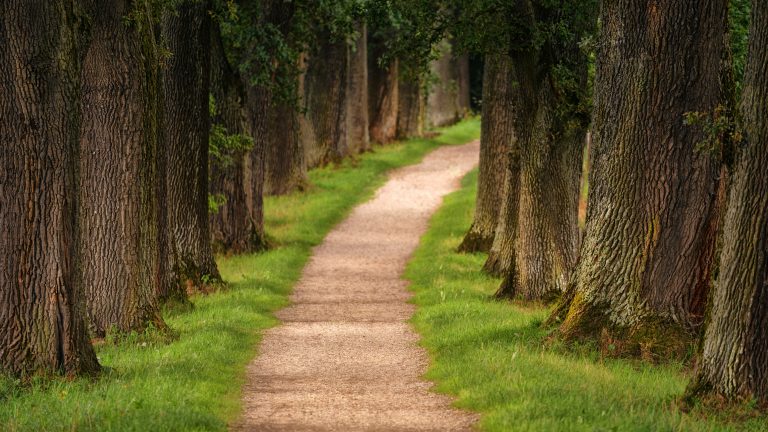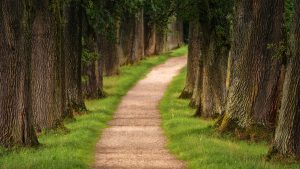 Instead of looking for this straight line and buying into the great career myth, we should look at who we are as unique individuals and forge a path forward that honours our individual brilliance. Create your own journey and embrace it. Instead of getting caught up focusing on the end destination, focus on the journey you're on. This change in perspective provides an opportunity to reflect on who you are, what stage you're in and where you want to go. It's personal, and that's exactly what it needs to be. No one can answer these questions for you. As coaches, we never give people their answers. Instead we guide them to find their own answers and to embrace the journey while doing so.
This approach creates space for the path to wind and curve. Know that it is going to happen. And as you find yourself deviating off your path, know that these are the greatest learning opportunities. Take time to reflect and look at where you are so you can get yourself back on track, on the journey you're creating for yourself. As Nelson Mandela said, "I never lose. I either win or learn." I believe there's opportunity to learn, either way.
Setting yourself up for success
A journey that brings joy, fulfillment and success needs to be aligned with personal values. Our values are deeply rooted in our subconscious, and they define the things that are most important to us. We can reflect on our values by asking ourselves, "What's most important to me in the context of my career?" Honouring these values and designing your career path in alignment with them, creates the greatest opportunity for a career journey to fit with who you are and the life you want to live.
Fulfillment and authentic success happens when you create your own journey instead of following the path prescribed by others. This requires people to take response-ability (yes, that's how I spell it). Response-ability is our ability to respond to any given situation. It requires thought, reflection, choice and action. When we take response-ability for everything that is showing up, and everything that is not showing up in our world, we become the creators of our own destiny. To take full response-ability, there can be no blaming, complaining or justifying about current or past situations. Instead, it's about looking at the given situation with curiosity and choosing to respond with intentions and actions that get you closer to your goal.
Taking this level of response-ability requires stepping outside of the comfort zone, and it also means you are now standing in your power. You put yourself back in the driver's seat of your own life and career, so you can create the results you want instead of waiting for them to show up. This is the key to creating your own path and your own opportunities.
Tags :
career change
career exploration
podium