Reading Time:
4
minutes
Lazy Tommy Pumpkinhead was one of my favourite books as a kid. The story outlined how lazy Tommy had, quite brilliantly, devised an automatic system in his home to get him out of bed and ready for the day … all without him having to move much at all! I was fascinated with the process and the amazing equipment he had in his home to facilitate his morning routine. Of course, the moral of the story is to not be like Lazy Tommy. After an electrical storm, poor Tommy's equipment failed to function properly and he ended up moving upside down and backwards through his usual morning routine with disastrous results.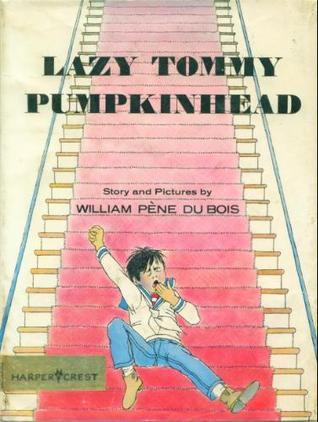 With the often hectic and frantic pace of our lives, I continue to be amazed at the inventive strategies people use to save time and money – easing the stresses of their daily lives and becoming more efficient in the process.
I wanted to design a project that would provide this "Ahhhh" feeling of relief for the families I serve as Career Practitioner in Livingstone Range School Division (southwestern Alberta). I recognize that many parents are overwhelmed with the amount and variety of information being thrust their way via social media, school websites and emails flooding their inboxes. I thought, if I could just boil this down to one thing, parents and students might have the energy and attention to retain some helpful information as they navigate a future career path.
Armed with this fabulous new idea, I marched up to friends and colleagues to share my plan. I would create monthly one-hour sessions offered online for any Livingstone Range School Division family to attend and learn about "Just One Thing" related to a particular theme such as health care, STEM and environmental careers. What could be easier? Each month, I would coordinate a session to collectively review ONE cool exploration opportunity, ONE post-secondary program/career choice and ONE scholarship up for grabs for those interested in this particular career theme. Parents could sign up for all seven sessions throughout the year, or pick and choose depending on the interests of their student. 
I would invite intelligent, engaging co-hosts to my "show" and ask them each to contribute 10-15 minutes on their topic, ensuring we did not go beyond the one-hour timeframe. Using the "Lazy Tommy" mindset I have aspired to over the years, I wanted to make the information bite-sized and easy to digest. This would hopefully avoid boredom from participants and keep us focused on the end goal: to have a fun learning experience related to a possible career goal.
So, how did it go? Response from parents who attended one or more sessions has been all positive – so much so that I am gearing up for another year of "Just One Thing" sessions. "I came away feeling better aware and prepared to assist my daughters in the transition to post-secondary," said parent Chad Kuzyk.
Another parent, who participated in several sessions, added: "I found them to be quite unique because I felt better informed about the different career opportunities and helped guide my children in the decision-making process. Hearing from industry professionals helped frame what the job entails and insight that is valuable in determining the right career path."
With over 70 parents registering to attend one or all of the sessions, I consider that my inaugural project was successfully launched. One of the best-attended sessions highlighted careers in health care and featured a student I had worked with several years ago, who is in her third year of medical school. This student was so supportive of the project and happily shared her experiences and her future goal of becoming the first Indigenous Pediatric Cleft Palate Surgeon in Canada.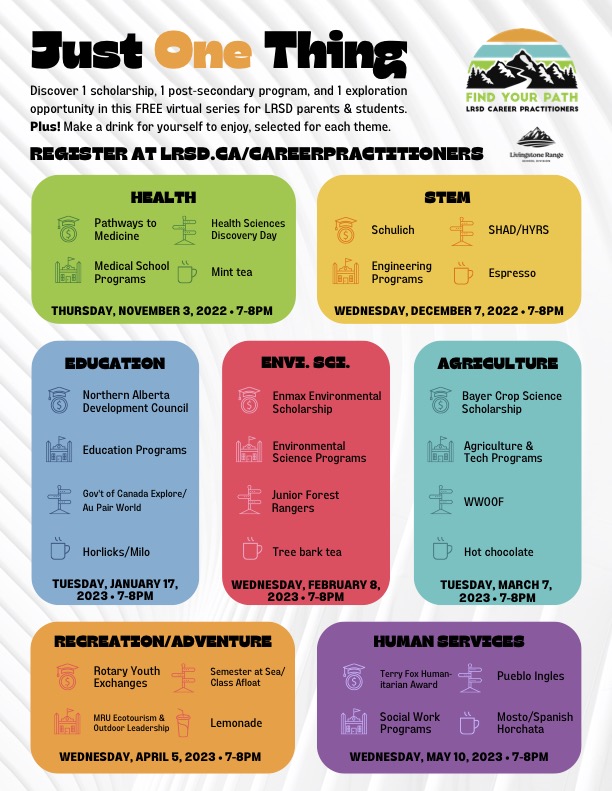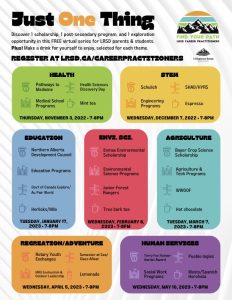 Another popular session featured the exciting program Class Afloat – an incredible experience for youth to take their learning to the seas aboard a tall ship as part of their secondary or post-secondary education program. During the same "Recreation and Adventure type-careers" session, we heard from Ian Sherrington (Program Coordinator for Mount Royal University's Ecotourism and Outdoor Leadership program) about their unique internship program and the inventive emerging careers in recreation leadership. 
During our Environmental Science session, we explored the benefits of students gaining summer employment with Junior Forest Rangers – an ideal opportunity for 16-18-year-olds interested in getting "paid to hike," as one proud JFR alumnus stated. This experience is more than a job; it is an introduction to myriad employment opportunities in natural sciences, recreation, tourism and education. 
The work of organizing these monthly information sessions was relatively easy once I had developed the initial model and schedule of events. Our school division has an extremely helpful Communications Coordinator who created a colourful poster for me to send out to potential contributors and our intended audience. I set up a simple Google survey and emailed it out monthly to all Livingstone Range School Division parents with an invitation to register for one or more sessions. Once that was completed, all I needed to do was create the monthly slideshow, and then sit back with my cup of tea and enjoy the time with our engaging guest speakers.
While planning the Just One Thing series and in editing this piece of writing, I have experienced significant pain trying to pare down all of the important information that I want to share with others. This experience leads me to the conclusion that being "lazy" and trying to make things easier in our lives actually requires a monumental effort! My intent is to keep going despite the difficulties and hope that, with practice and support from my colleagues, I can achieve that "Ahhh" feeling not just for my clients, but for myself as well.
Tags :
featured
podium