Reading Time:
4
minutes
There has been a growing body of academic literature that highlights increased awareness and acceptance of gender identity and inclusivity, resulting in mass conversations about its relevance in the workplace. However, beyond academia we are starting to see a dichotomy where in some spaces, growing awareness of gender identity has led to more acceptance of transgender individuals. And in others, we are also seeing shifts in policy and public conversation that can make work and school less safe for transgender people. This article aims to highlight specific challenges that transgender individuals face in their careers and provide suggestions for allyship and empowerment to combat prejudice and devaluation of gender-nonconforming experiences.
Understanding transgender transition
Transitioning is aligning one's gender identity with their true self. It can involve social, medical or legal steps. Each person's transition is unique and may occur at different points in their life.
Take Jaxton, for example, a civil engineer who has recently transitioned to an identity that reflects their authentic self. As a result, they would like to be addressed as Jaxton instead of their previous name (or "deadname"). This will require them to reveal their transition to their workplace.
Challenges faced by transgender individuals in the workplace
Transitioning can present unique hurdles within professional settings, posing challenges that transgender individuals must navigate. These challenges include discrimination, bias, lack of support and mental health concerns.
1. Discrimination and bias:
Transgender individuals often face workplace discrimination, including obstacles to being hired, promoted or accessing opportunities. Transgender employees may face skepticism or judgment about their abilities or qualifications due to their gender identity, hindering their career advancement and professional growth.
2. Lack of support:
Without proper support, transgender employees may struggle to succeed in a hostile work environment. Inclusive policies and resources can help them feel valued, improving job satisfaction and career growth.
3. Mental health concerns:
Transitioning can be a challenging process, leading to heightened stress and anxiety. Aligning one's gender identity with one's true self involves navigating societal norms, the experience of their own personal acceptance and potential challenges in multiple aspects of their life including the workplace. These factors and experiences can impact job performance, productivity and career development. Recognizing and addressing these intricate transition experiences is vital to support transgender employees.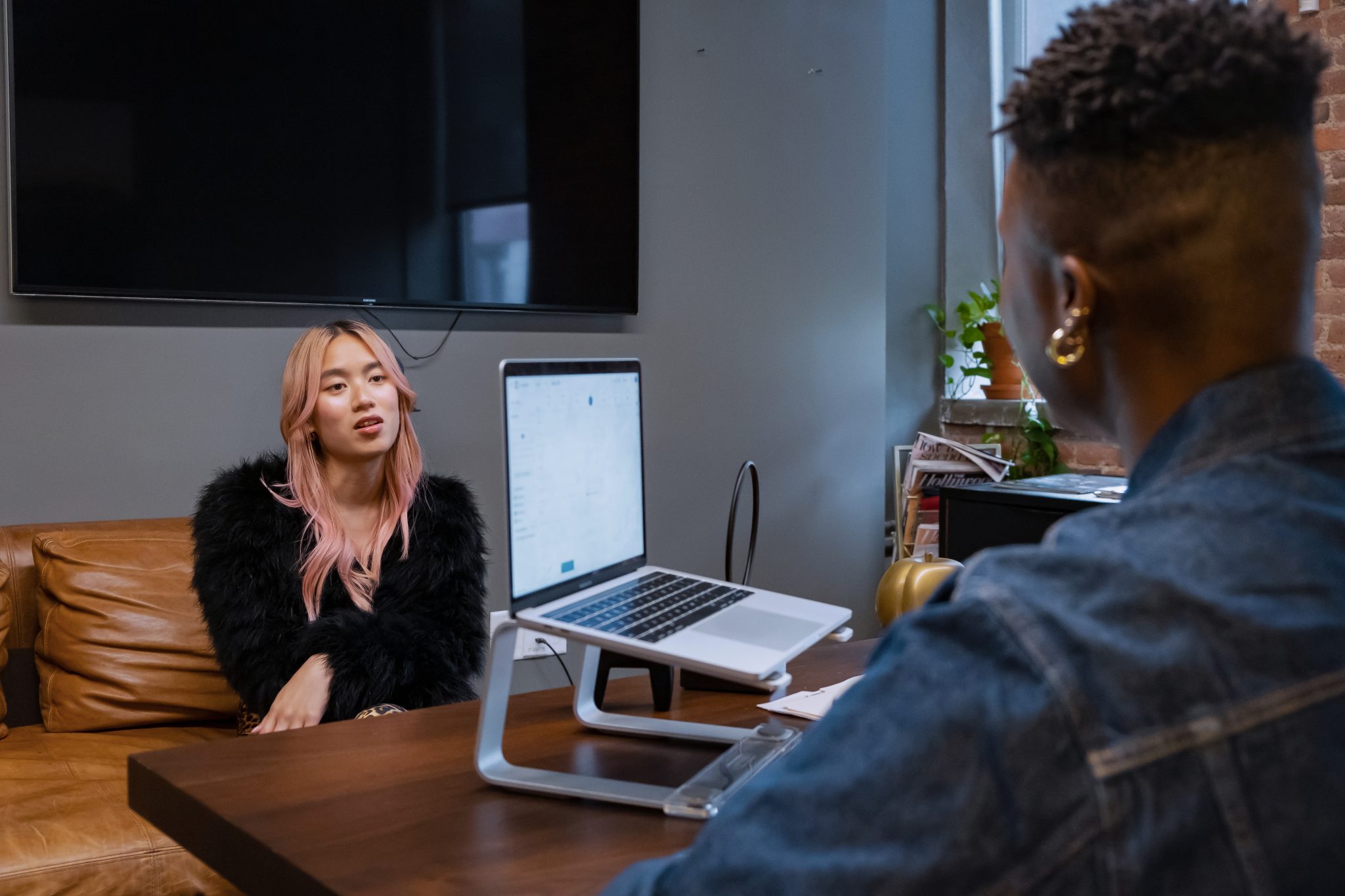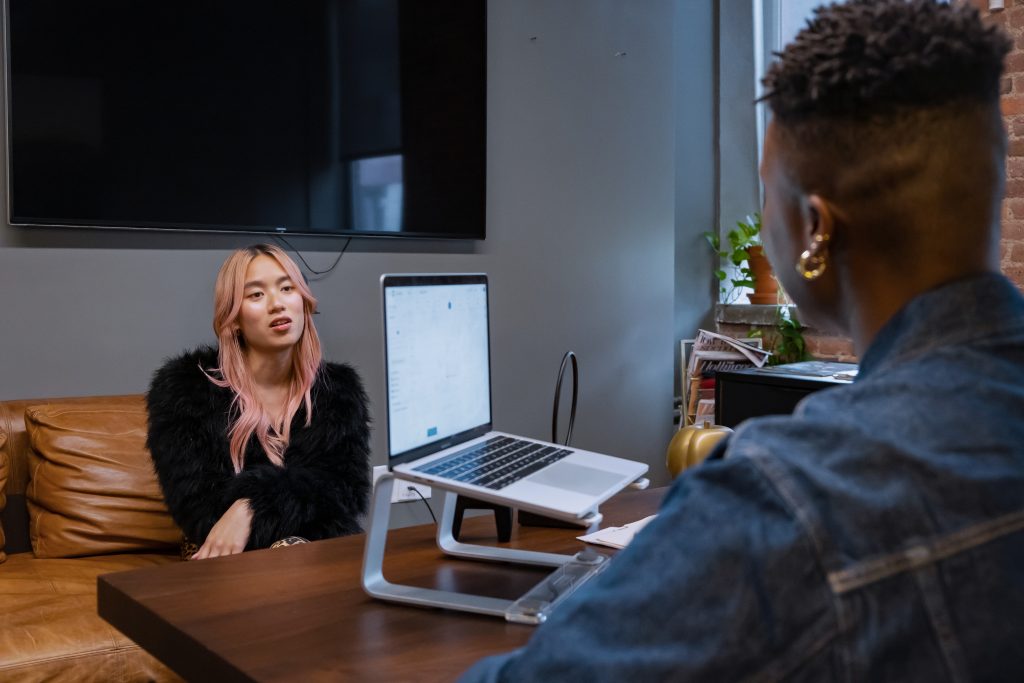 Creating a supportive work environment
In Jaxton's case, their workplace showed support by using their preferred name and pronouns. Human resources facilitated necessary paperwork changes, and Jaxton's supervisor identified new opportunities for their professional growth. Although there were occasional misgendering incidents, the workplace addressed them promptly through sensitivity training for the organization. Jaxton joined an LGBTQ+ special interest group offered by the company, finding connection and guidance.
This case offers several practices that foster inclusivity and support for transgender employees that organizations can implement:
1. Gender-inclusive policies:
It's essential to establish and enforce policies that safeguard transgender employees from discrimination and promote inclusivity. According to research from Ruggs et al. (2015), having policies that support transgender individuals was linked to participants feeling more comfortable sharing their identities and facing less discrimination at work. This can include providing gender-neutral restrooms, inclusive dress codes and comprehensive healthcare coverage catering to transgender-specific needs.
Additionally, transgender individuals are protected by the Provincial Human Rights Codes and the Charter of Rights at the federal level[1]. If you work for the federal government or have a collective agreement, you may have additional safeguards against discrimination.
2. Education and training:
Hosting workshops and training sessions is essential to promote inclusivity in the workplace. Topics such as gender diversity, respect, communication and unconscious bias should be covered. These initiatives raise awareness, challenge stereotypes and promote an understanding of transgender individuals. Numerous corporate training firms and non-profit organizations are dedicated to LGBTQ+ issues and provide this type of training.
3. Employee resource groups:
Employee resource groups designed explicitly for transgender individuals can create a safe and supportive environment where employees can find assistance, guidance and networking opportunities. These groups serve as a platform for like-minded individuals to connect, share knowledge and receive support while navigating the workplace.
4. Employer modelling:
Senior leaders and managers demonstrating trans-inclusive behaviours are crucial for creating a supportive environment. Studies show that endorsement from leadership positively impacts the entire organization by cultivating an inclusive workplace culture.
Maintaining career development during transition
Supporting transgender individuals in maintaining their career trajectories during their transition is crucial. By implementing the following practical strategies, career counsellors and employers can provide valuable support:
1. Communication:
Including expected and accepted behaviour and communication styles with examples during the onboarding process generates a common understanding of the corporate culture and creates a welcoming work environment for transitioning individuals. This environment should emphasize honest and respectful communication with colleagues and supervisors and define these terms while presenting situational examples (e.g. the case vignette of Jaxton). Consistent dialogue can address challenges and provide necessary support. Privacy and empathy should also be valued during these conversations.
2. Professional development:
Organizations should not assume that individuals who are transitioning are not also focused on their career development. They should offer workshops, training programs and educational resources that correspond to their employees' career aspirations. By investing in employees' professional growth, organizations show dedication to supporting individuals' career advancement during and after their transition.
3. Mental health support:
It's important to acknowledge that transitioning can be a difficult emotional process, so providing access to mental health resources is helpful. Human resources and career professionals can offer information, resources and referrals to mental health professionals specializing in transgender identity. This support is crucial in ensuring that individuals have the emotional support they need during their transition, which can positively impact their career development. Additionally, career practitioners can provide employees or jobseekers with a safe and confidential space to share their feelings and concerns. This support must exist within the bounds of their practice, expertise and capacity.
4. Flexibility and accommodation:
To support workplace transitions, advocate for accommodations that can alleviate potential challenges. For instance, providing flexible schedules, remote work options and modifications to responsibilities can help employees manage physical and emotional changes. By being flexible, organizations demonstrate their commitment to inclusivity and create an environment that supports the well-being and career success of transitioning employees.
Customizing these strategies to suit each person's specific needs and preferences is crucial. Career counsellors and employers should engage in ongoing dialogue and collaborate with the transitioning individual to develop personalized plans that address their specific circumstances and aspirations. Through open communication and support, people like Jaxton can successfully transition while maintaining their career trajectory, demonstrating the value of inclusivity and ongoing support in the workplace.
[1] Specifically, on the basis of sex in section 15.
Tags :
featured
podium