Reading Time:
4
minutes
Author's note: I have been asked to write this tribute based on my personal/ professional relationship with Mark and my co-authored article in the Journal of Counseling & Development in 2012 titled "Mark Pope: Counseling's Sacred Weaver." Many of the quotes in this article are from this previous work.
My heart goes out to all suffering from his loss, including my co-authors Drs. Joseph Pangelinan and Michael Rankins. They each were Mark's doctoral students at one time.
A common saying often attributed to Tennessee Williams or Truman Capote states, "Life is a fairly well-written play, except for the third act." Dr. Mark L. Pope refused to follow the script that might have been written for him; instead, he wrote an epic tale of how one "poor, gay Cherokee boy from southeast Missouri" used his own marginalized identities to create a pathway, and then guide countless others along it into today's more inclusive, more affirming counselling profession.
This tribute is about the man, yet he would want all to know something of his impacts in the field of career counselling, and the broader profession of counselling and psychology.
"The Salad Bowl is Big Enough for Us All" is a seminal article within the multicultural counselling literature written by Mark and published in the Journal of Counseling & Development in 1995. It was the clarion call for the field of multicultural counselling to include LGBT persons.
As American Counseling Association President in 2003, Mark opened the conference with a smudging ceremony and thanked his husband (then partner) Mario Carlos from the podium, becoming the first counselling president to do both.
Mark supported, collaborated with and mentored several generations of counsellors including those interviewed for our article: Anneliese Singh, Judith Grutter, Jane Goodman, Patricia Arredondo, Y. Barry Chung, and Mark Savickas. They, and us three authors, are among the thousands deeply impacted by him.
Mark published many of the books and articles that you read in your training programs, and he is often cited in current literature. His book topics include teaching career counselling, working with LGBTQQI clients and their families, teaching social justice and values work in career counselling, among many others.
These accomplishments speak for themselves, yet I want to share Dr. Arredondo's powerful words about Mark's impact. She said, "Mark is a constant voice on issues that affect underrepresented groups and strategies to break down barriers that prevent access to inclusiveness in our professional associations. He loudly spoke to the need to adopt the Multicultural Counseling Competencies in ACA and to ensure that there was representation of multicultural foci in career counselling and counselor training."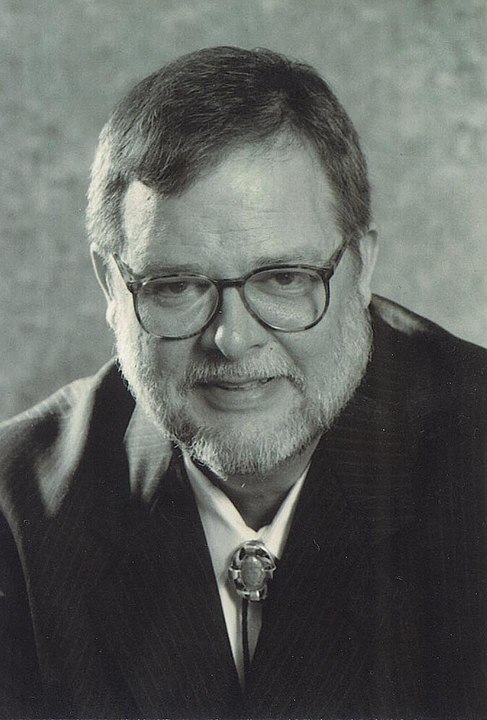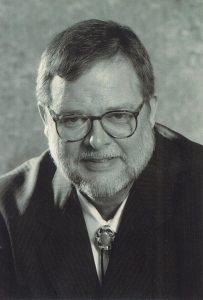 In my social justice work, I often tell audiences and collaborators that social justice work occurs in two rooms. In one are those affected – individuals whom we support to circumvent existing barriers or make them a little more bearable. In the second room are the people in power. It is there that systemic justice work happens, where decisions can be made that change the rules, policies and cultures that create injustice. It is that second room where someone must venture to speak truths to the real power. I learned this from Dr. Mark Pope. He held so many positions of leadership in his life, was President of many organizations. I believe he sought these roles to speak truth so that things could change at a deep and fundamental level.
When asked to reflect on his life's work for our article, Mark responded, "Maybe what I have been able to do helps people, maybe what I have been able to do has opened doors for people who can say to themselves, 'I can do this too.' You too can be at the top of our profession and be openly gay, be Native American, have a disability… you can have all of these things as part of yourself and be respected, be successful." Mark was someone who did not only this, but changed our professions to create a better context for all of us.
In our article, we interviewed one of Mark's oldest friends and collaborators, Judith Grutter. Lamenting the fact that Mark left his work in California to move back home to Missouri, Grutter said, "We all miss Mark, and he is still in our hearts – teaching supporting, caring, and sharing."
I know that I am one of many thousands who now miss him too; and I hope that my measure of teaching, supporting, caring and sharing does something to shine his light forward for our profession.
I knew Mark during the third act of his life. He lived this final act full of generosity. He was there for me personally during some very trying times in my life and it is an honour for me to have felt his grace in a way that so many others describe. I was proud of Mark when he retired; honestly, I wasn't certain that he would be able to take that step. I spoke to Mark less than two months before he died. He was doing what he wished, taking care of his husband Mario with every ounce of his being. I left him a phone message 6 days before he passed away. I am so glad that he conditioned me to say we love one another each time we spoke. Because of this, the last words he will have heard from me is that I love him too. Rest easy my elder, my old boss, my friend, and my mentor.
---
Featured image credit: Dr. Mark Pope, recipient of the Thomas Jefferson Award. Source: https://www.flickr.com/photos/umsystem/42999941791/in/photostream
Tags :
featured
podium