In what seems like a blink of an eye, the way we interact, work and learn has changed dramatically. Technological, social and educational changes that seemed five, 10 or 15 years away are here now, propelled partly by the COVID-19 pandemic and the digital adaptation that came with it almost overnight.
Organizations, businesses and institutions that found the most success during the early days of the pandemic's restrictions were the ones that embraced the opportunity to innovate and adjust to this new reality by leaning into uncertainty and finding new ways to operate.
Wavemakers – a first-of-its-kind, virtual reality, work-integrated learning program for Canadian post-secondary students – is at the forefront of this change. Set entirely in the metaverse, students from coast to coast can now participate in a world-class, work-based learning program from the comfort of their own home – with no special equipment required.
The Wavemakers program brings students together in a virtual reality educational campus complete with fully customizable avatars that can interact with their environment through the click of a mouse or a tap on a keyboard. Think of it like a video game: Students control a character, personified as them, and attend sessions, participate in live activities, work in groups, and join recreational activities such as soccer, beach dances and paddle boat tours. Enjoying a lecture? Give a round of applause. Delivered a group presentation? High-five your teammates.
All of this is possible with just a computer and an internet connection and without the need for a clunky (and expensive) VR headset. Seizing the power of virtual reality technology, Wavemakers has created an immersive, inclusive and fully accessible environment.
What is the metaverse? How does it create inclusive and accessible work and learning opportunities?
Far from being another social media platform site or online meeting platform, the metaverse allows us to build a full extension of our reality in a digital, three-dimensional format. It enables more people – from more places and with more diverse needs – to fully engage with their peers and surroundings.
In its 2020 Future of Jobs report, the World Economic Forum described a "double disruption" scenario that's taken hold. The scenario results from the changes triggered by the pandemic and the rapid onset of tech advances and automation, changing how we work and the skills needed to meet future workplace demands.
This is the future of work. To remain competitive and relevant, organizations need to adapt with the development of future-proof skills.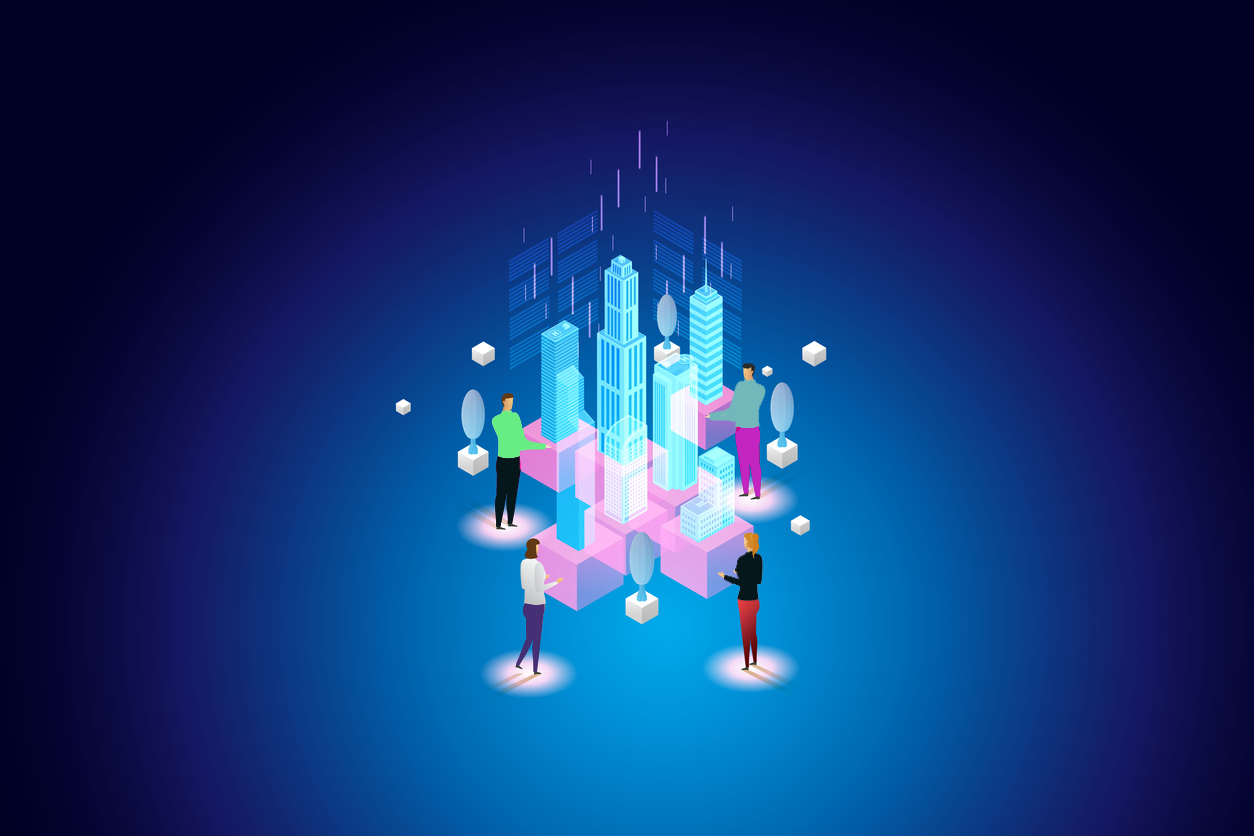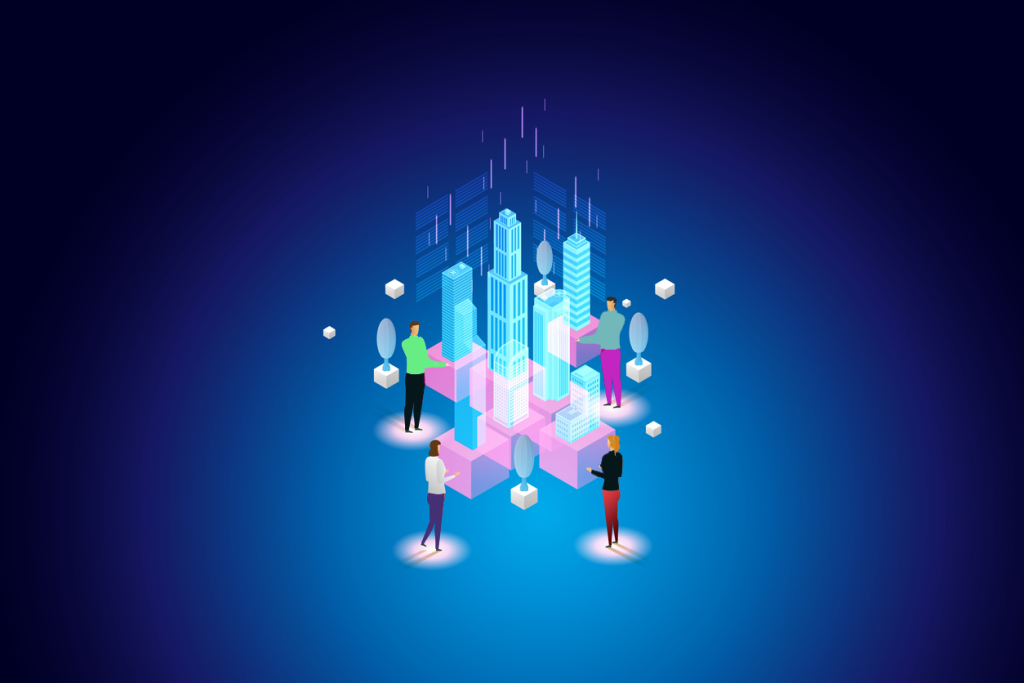 How can organizations adapt?
 The good news is many organizations are recognizing the power of virtual and augmented reality. In 2019, Stanford University launched a virtual campus for the LEAD business school, creating a sense of community even though they were physically distant. Recently, AfroTech, a wealth-building platform for the Black community, hosted its annual conference in its own Metaverse – AfroTech World. The 2021, the American Cancer Society hosted its Relay for Life Festival in its virtual campus, which offered participants from across the globe to share in a unique global experience.
We are starting to see more opportunities for learning and work that are skills-focused, value diverse backgrounds and, ultimately, remove barriers for traditionally overlooked candidates. Equity of access, a wealth of perspectives and an innovative format for professional development is a two-way street. Adopting new learning and training methods that are technologically enabled, accessible, and experiential builds sought-after skillsets for prospective hires and widens the pool for recruiting diverse talent.
The future of work depends on it
Traditional learning and recruitment methods often exclude many talented and capable young people who are looking forward to entering the workforce and who need access to the skills that will allow them to do so successfully.
The widespread acceptance of remote learning and employment options have made it clear that employers can no longer wait for workers to meet them where they are. Instead, expectations have changed as workers make clear their physical location should no longer be a barrier to meaningful entry into the workplace. They want the opportunity to develop future-proof skills and to be employed based on those skills and capabilities.
Preparing for the future of work
Virtual reality gives us the chance to connect more meaningfully with people we may never have interacted with otherwise while giving more people the opportunity to be themselves within that setting. It can help eliminate bias, provide greater access to people with disabilities and ensure greater inclusivity for those who have faced barriers to their full participation in work or learning environments.
With major changes expected to take hold in the next few years, organizations and students need to invest in critical skills development to meet the needs of the workplace of the future and ensure the workforce of the future is suitably equipped to thrive.
The Wavemakers community is made up of students, mentors, employer partners and post-secondary institutions. With a number of cohorts running throughout the year, there is a place for everyone to be involved in a ground-breaking approach to learning.
Tags :
featured
podium