With the pandemic came more opportunities for remote work. While some found remote work isolating and difficult, others saw the relief and balance it could offer.
As an Employment Specialist with Borderline Personality Disorder (BPD), anxiety, depression, and ADHD, who is recovering from addictions, working from home has significantly improved my mental health and road to recovery. The ability to truly have work-life balance and flexibility to take care of the household and my mental health, as well as my work responsibilities, has been liberating.
With a lot of anxiety stemming from leaving home – including crippling worries about dying on my way to work – the chance to work remotely has greatly reduced my stress levels.
I am sharing my experiences so that anyone reading can have a better understanding of how working from home can benefit those with mental health concerns. As well, my hope is that people will be more compassionate toward employees, co-workers, clients and students who may be dealing with mental health concerns while tackling their everyday responsibilities.
Additionally, I once read the book Adult Children of Alcoholics by Janet Geringer Woititz, Ed.D. She wrote, "It has long been my belief that anyone who sees the world in a slightly different way from others has a responsibility to publish and make those perspectives available to others." With this quote in mind, I believe my perspectives on working from home may help employers understand the benefits of creating remote roles or making accommodations based on individual needs. By sharing my experiences, I hope to help those with mental health concerns to advocate for themselves in case a work-from-home strategy or accommodations would help them to work and live better.
Calming strategies
A common strategy for someone experiencing an anxiety attack is to take space. In my own home, I'm able to better take space when needed. If I'm feeling overwhelmed, I have calming strategies built within my home that meet my needs. I can do something as simple as pet my dog or go for a quick walk when I'm stressed. I'm being multi-purposeful while calming anxiety and stress that I carry around.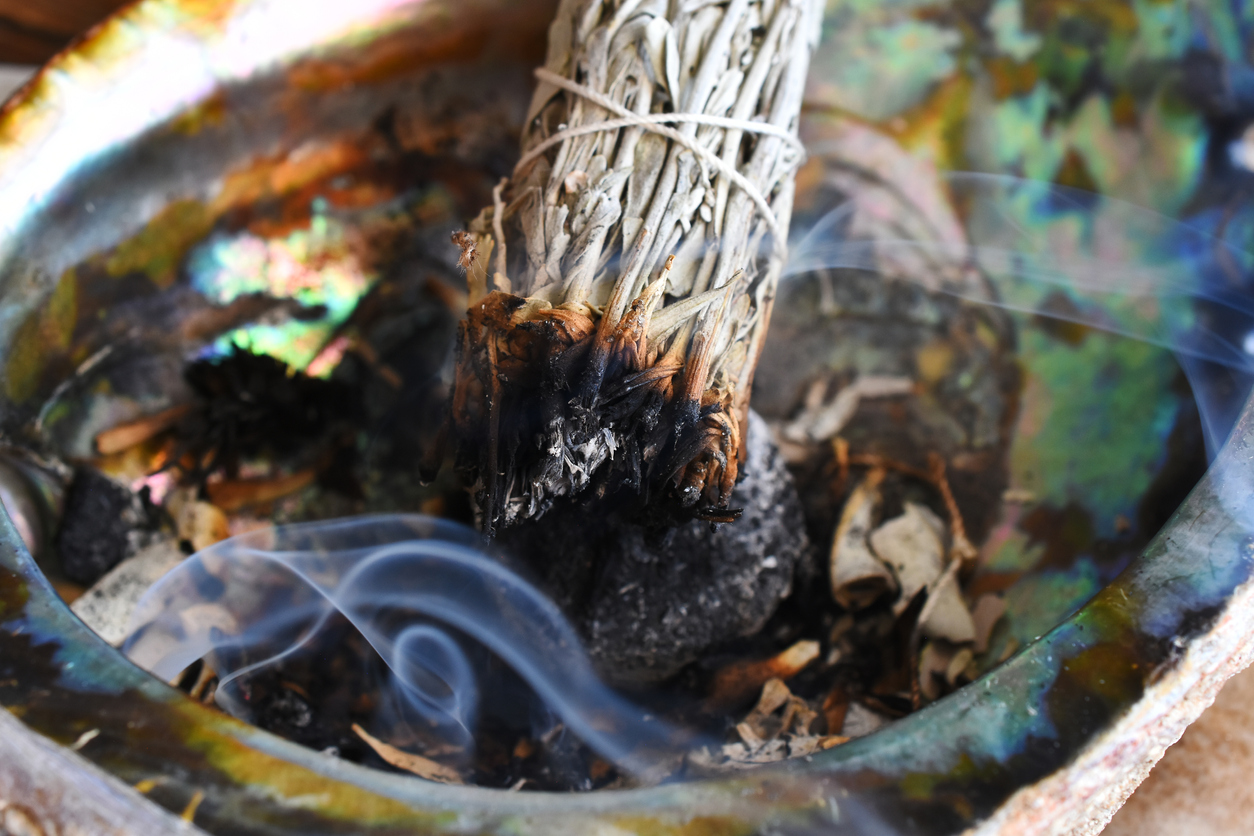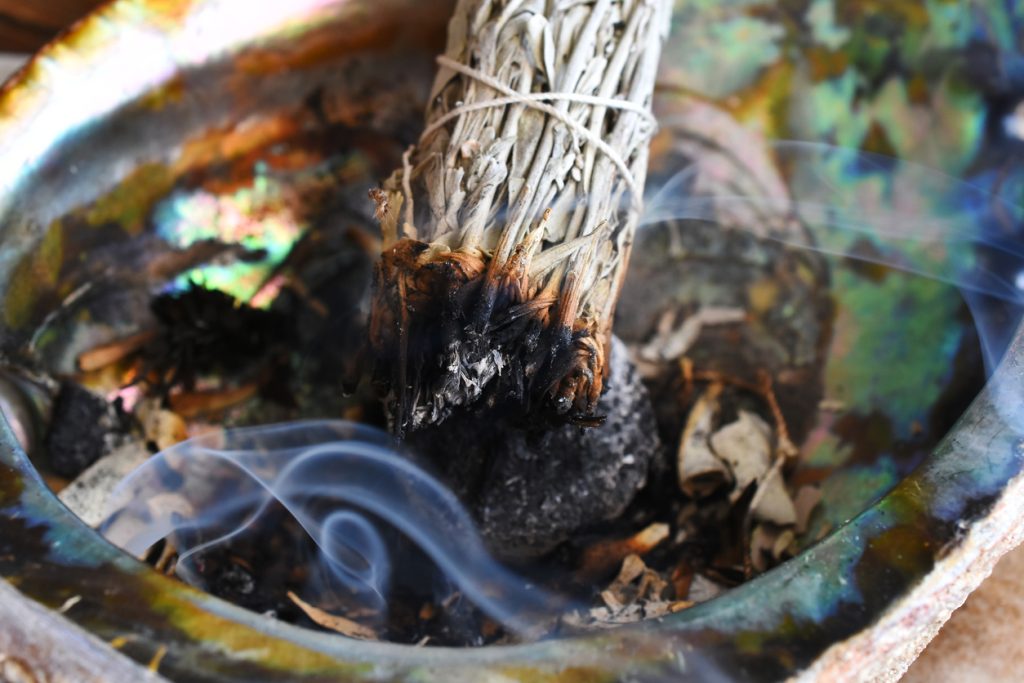 Additionally, I'm Métis, and a practice I've been trying to lean on in times of stress is smudging. Working from home allows me to bring this practice into my day without bothering anyone else, and I don't have to worry about office-related concerns like allergies or preferences of others.
Another positive for working from home is taking the opportunity to work outside when it's nice out. Being out in the sun with fresh air improves my mental clarity and well-being, which helps me work more effectively.
Focused environment
In the office, it's hard to set boundaries for an appropriate mixture of social conversation and working. The ability to work without interruptions has improved my work production and quality.
Working in the privacy of my home office also helps mitigate my performance anxiety. In the office, I am constantly on view by my co-workers and their clients. I get nervous and stumble on my words. Working from home gives me more confidence in myself and the services I provide. I also feel like my clients will be more comfortable speaking to me about their delicate employment issues if they know our conversation is confidential.
Schedule management
Because of my ADHD, I hyper-fixate on tasks. Being able to adapt my schedule by anticipating where I may need more time to work on certain projects helps me work more effectively. When I'm at home, someone needs to call, message, or email to ask a question or get in touch. That means I can choose to take those incoming communications as I can. I prioritize my day effectively and am less likely to be interrupted or put off schedule.
Since I'm not spending time commuting, I am able to use my time better to either start work earlier or later. When I work from the office, I feel the beginning of the day is always a rush. You must navigate traffic, socialize with co-workers, get your computer set up and then start your day. When everything is at home, you can get ready and start at your own pace. Some mornings are harder than others, and that's why I schedule a lot of my independent work for beginnings or ends of the day. It allows me flexibility without missing appointments with clients.
Navigating personal challenges
Working from home has also given me the autonomy to manage personal challenges while still meeting the requirements of my job. For instance, my employer allowed me to work out of province, which allowed me to be there for my family during a time of need. During this time, my schedule remained flexible to the needs of each day.
Working remotely also allows me to attend doctor's appointments with ease. It's been nice over the past two years to not have to explain to colleagues why I have so many appointments. It helps preserve my privacy and my well-being.
Supporting employees' needs
In summary, I want to remind readers that we all work differently and have different needs. I understand that a work-from-home role is not always possible. I would suggest that managers work with their employees to try to address their specific needs to work and live better. For example, flexible start times, providing quiet workspaces, setting up times for uninterrupted work, or providing space and opportunity for cultural coping strategies in the workplace. By sharing my experiences, I hope that readers feel more equipped to advocate for their needs in the workplace and to improve their quality of work-life balance.
Tags :
featured
podium