When Nadia*, a mother of seven, came to Canada as a refugee, she sought out supports through a language and employment skills training program to help ease her transition. However, with low-level English skills, Nadia was unable to respond when asked questions in class. She felt embarrassed by her lack of formal education, literacy and numeracy skills, so she opened up to her instructor about how some terrible experiences she'd had in Canada were affecting her learning in the program.
As she persevered to share her story, a more assertive and strategic communicator emerged for the first time. With warmth, encouragement and guidance from her instructor and peers, Nadia demonstrated steady progress. Nadia began proudly showing her homework to the instructor and taking on additional tasks. She had confidently improved her communication and numeracy skills, and used various strategies to make herself understood.
Nadia was a participant in Manitoba's Refugee Employment Development Initiative (REDI) – a program that pairs service providers in settlement language and not-for-profit employment training with those granted refugee status, refugee claimants, immigrants and Canadian citizens with low-level English proficiency. REDI offers these individuals a free opportunity to increase their English-language and workplace skills to enter the local labour market. The program also aims to help address worker shortages facing Manitoba employers in particular sectors. Since its inception, hundreds of REDI participants have secured full-time employment after completing language and employment training through the initiative.
---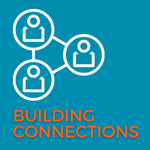 This is the sixth and final article in a fall CareerWise series on "Building Connections." Career development takes place in many spaces and from many different perspectives, but this work is often done in silos – missing key opportunities to learn, collaborate and advance career development. This series has shared articles from people working in career development on how they use collaboration to advance their work – and how you can too. 
---
While Nadia's story shows how transformative REDI's supportive environment can be for participants, this classroom experience is only possible because of the many partnerships involved in the initiative. REDI – which started as a pilot project in 2017 ­– began with Manitoba Start, the Manitoba Institute of Trades & Technology, Opportunities for Employment and Red River College Polytechnic, who were invited to the project by the Manitoba Government to provide English and employment training as well as connections to employers. This project was a response to the expected arrival of Syrian refugees and a greater need for employment-oriented settlement services. REDI soon included Winnipeg Industrial Skills Training Centre, Immigrant Centre MB and Pluri-elles (Manitoba) Inc., which is the only REDI partner offering services in French.
REDI is funded by Immigration, Refugees and Citizenship Canada as well as the Economic Development and Jobs branch of the Manitoba Government, which both provide guidance and updates about the ever-changing labour demands and immigration trends. The REDI organizations provide outcomes of program goals and advocates for changes that are conducive to participant success both in REDI and in the workplace.
Building relationships
The initiative's continued success is achieved through meaningful communication between all those directly involved in the initiative. REDI organizations provide funders with feedback through quarterly reports, online reporting solutions, language assessment results and participant questionnaires. These documents provide transparency and valuable insight into lessons learned, program strengths and adjustments. They also keep funders, organizations and participants engaged in regular communication centred on program and individual success as well as strategies for continuous growth. It is through this communication that REDI participants like Nadia have been able to identify the next steps to take in their journey to full-time employment.
"The initiative's continued success is achieved through meaningful communication between all those directly involved in the initiative."
Employer partnerships are also key to the success of the program. When selecting companies to refer REDI participants to, REDI staff are invited to visit workplaces to gain insight into available jobs and work environments, discuss the contributions refugees and other newcomers make to the local labour market, and see if there's willingness to invest time and resources into successfully integrating and retaining candidates who may have barriers to employment such as low language skills.
Adjusting to virtual
Though COVID-19 has presented major challenges, one positive that has come out of it is the convenience of online communication platforms. Meetings have been quicker to schedule and facilitate, leading to more frequent discussions and check-ins between REDI staff.
Throughout the pandemic, REDI organizations collaborated with each other and funders on alternative ways to adapt their recruitment models, marketing efforts, intake processes and class schedules. They provided applicants space and computer access to complete the initial steps to joining REDI, which included an online interview and having their language skills assessed virtually by the Winnipeg English Language Assessment and Referral Centre to ensure they had the appropriate language levels to succeed in the program. Additionally, REDI conducted classes through a blended learning model, allowing participants to study in class and online.
An ongoing impact
Support doesn't end when participants finish their time in REDI. Wrap-around supports are provided for participants from the beginning to the end of the program as well as throughout the following months or even years after participants gained and retained employment. These supports are meant to address barriers related to housing, financial instability, access to health services and immigration by connecting participants with the appropriate community supports.
Follow-ups with many former REDI participants consistently reveal that they have retained employment long after completing REDI and have been able to achieve financial security, allowing them to invest in further education for themselves or other family members, better homes and vehicles. These follow-ups also reveal that many former REDI participants advance their positions in the workplace. Stories about participants with low English language levels, who started with entry-level positions but then quickly were offered promotions, are becoming more common. The hope is for this trend to continue and serve as a sign that the wrap-around supports have been effective and that REDI is a clear pathway to employment and life goals.
With her new-found confidence and wrap-around supports, Nadia continued to thrive during her time in REDI. She diligently participated in both online and in-person classes. Though training activities were very difficult, after much practice and guidance, she finally exclaimed in class one day, "I get it now teacher, it makes sense!" Nadia has been happily employed since completing her time in REDI, much like the hundreds of participants who followed a similar pathway to employment.
*Nadia is a pseudonym to protect the privacy of the program participant.
Special thanks to the following contributors:Maria Polovinka – Opportunities for Employment Marvin Marcial and Stuart Schwartz – Red River College Polytechnic Amie Membreno – Immigrant Centre (Manitoba) Dylan Preece – Pluri-elles (Manitoba) Inc.
Tags :
building connections
featured
podium