Governments have a significant impact on career services, career pathways and career options for Canadians. That is why relationships between service providers and governments offer powerful opportunities for collaboration and problem solving. To work effectively with governments, it is worth understanding the basics of government systems.
As a frontline worker in a non-profit agency and through 15 years as a public servant, I came to realize that many practices used by career practitioners support other professional relationships too. Here are five essential career development practices that can build strong relationships with government:
1. Establish a working alliance
As a career practitioner, you already know that progress with your client starts with making a connection. Building rapport and trust is the foundation for a working alliance with governments too.
Your success with government partners can be improved when you build an alliance. As with any client, this means suspending judgment and asking questions to understand their context, preferred future and obstacles. You are setting a tone that is curious, empathetic and professional. It's constructive because it is strength-based and it establishes a foundation to explore problems and options together.
---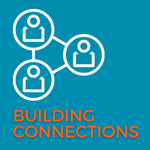 This article is the fourth in a fall CareerWise series on "Building Connections." Career development takes place in many spaces and from many different perspectives, but this work is often done in silos – missing key opportunities to learn, collaborate and advance career development. Over the next few months, this series will share articles from people working in career development on how they use collaboration to advance their work – and how you can too. 
---
2. Active listening
The needs, interests and priorities of a client or a government will define your path forward together. When you're working with a government partner, taking time to examine their role, mandate and constraints can go a long way. Things that may seem obvious from your vantage point may look very different for a government partner. But don't assume they are uninformed about career services or problems in the sector.
What does the annual plan of a government department say about their focus and the priorities of the elected? How does their organization define and measure what counts? What do social media posts reveal about what is important to the organization? What is the specific role of your partner and where do they have meaningful room for influence? By trying to answer these questions, you are aiming to determine where there are windows open for change and where the windows are closed. Understanding who makes the decisions is critical, but so is understanding where and how those decision makers get their advice.
3. Be curious, not combative
If your government partner is sharing details that are inconsistent with your experience in the field, the trick is to remain curious. If you move too soon to correct or educate the other person – without first establishing an alliance and an understanding of their context – you can build walls instead of connection.
Many of us have an aversion to being sold or convinced of someone else's idea. Seek to understand where they are coming from by asking neutral questions, like "What is working well and what is creating difficulty?" rather than casting judgment ("Why does your department have such a dumb policy?"). Through this approach you will demonstrate compassion and you'll gain an appreciation for what motivates your government partner and what frustrates their own efforts toward improvement.
---
Want to learn more about the connections between career management and public policymaking? Visit ceric.ca/publicsector to view the recording of a recent discussion between Alastair MacFadden and future of work expert Lisa Taylor, the first in CERIC's event series on Careers & Canadians: Virtual Fireside Chats with Policy Leaders.
---
4. Create understanding
Whether you are connecting with a politician who makes decisions, or a public servant who informs and carries out those decisions, your aim is not to just communicate, but to secure understanding. Listen carefully to what your partner is saying and try to reframe what you're hearing before giving your perspective. Reframing is your chance to summarize what you've heard that (a) is important to your partner, and (b) needs to be accomplished. If they tell you that your summary is not quite right, then it's a signal to ask a few more questions.
Your conversation is less about bargaining or convincing your government partner, and more about exploring their situation to find where your interests are aligned. Don't forget: their job is different from yours and so is their perspective and experience with career services. Contrasting perspectives are beneficial to both of you. That diversity can help to better define problems and explore options that are achievable and realistic. And you both gain information to fuel discussions and plans in your home organizations.
5. Be bright, be brief and be gone
Once you've confirmed that you understand where the other person is coming from, seek permission to share what is important to you. Knowledgeable and skilled leaders will present accurate, brief, clear arguments and options to people who make decisions and the people who influence them. If you are meeting with the elected, you might jump to this step because time is especially short, but here is what is the extraordinary communicators do: They adapt their information based on what they have learned is important to the other side. This is not about being devious or manipulative; it is about translating jargon and details so they make sense to others.
To make the best use of your opportunity, you want to offer a concise and coherent story that you will use consistently with all of your government partners and other stakeholders. If you can offer a consolidated point of view – where there is broad-based support from related organizations, for example – even better. It gives confidence that you have done your homework and demonstrates that your views are informed, representative and aligned with the interests of the department.
Establishing a working alliance, defining the interests of your government partner, and securing an understanding of what is important and urgent to both of you will build a working relationship that is durable and productive for both sides.
As a career practitioner, your task with a government partner or any client is to help them find a path forward that will support their priorities and your mutual interests. My colleague at the School of Public Policy, Kevin Fenwick, points out that what is core to the success of our professional relationships is a simple truth, "You get what you need by finding out what others need from you."
Tags :
building connections
featured
podium