Reading Time:
4
minutes
When the pandemic hit in 2020, it had life-altering impacts for us all. Lives were lost, jobs were lost and learning opportunities were lost as well. Globally, we were all forced to adapt.
For funders – including those supporting work in career development – adapting meant offering greater flexibility to grantees to start or continue work. Our relationships have had to evolve to support the changing needs of service providers. In a survey, CAF (Charities Aid Foundation) America found that donors began offering more flexible funding options following the rise of COVID. Of the corporate respondents, an aggregate 90% revealed that they provided more flexible funding arrangements, which came in the form of redirected funds to meet grantees' most pressing needs, grant extensions and an increased willingness to cover overhead costs.
Launching Catapult Canada
This past spring, the Rideau Hall Foundation (RHF) launched Catapult Canada, a national community and platform that aims to increase equity of learning access for youth. In the context of Catapult, learning refers to education, skills training and setting out on productive career paths. Catapult does this by channeling resources to community programs, promoting peer-to-peer learning and offering funding opportunities. The funding portion of Catapult Canada is known as the Access Innovation Fund (AIF), which supports youth-serving charitable organizations and grassroot groups.
---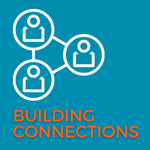 This article is the third in a fall CareerWise series on "Building Connections." Career development takes place in many spaces and from many different perspectives, but this work is often done in silos – missing key opportunities to learn, collaborate and advance career development. Over the next few months, this series will share articles from people working in career development on how they use collaboration to advance their work – and how you can too. 
---
In its first year, Catapult invited applicants to respond to the AIF's first open call, with funding streams dedicated to scaling up promising practices during COVID-19 and innovations in supporting NEET youth – an attempt to direct funds where they were most needed. The themes were accompanied by other measures including short applications forms, grace periods for applicants submitting close to the deadline and feedback calls with applicants pre- and post-granting period to uncover better ways to ease the granting process. Our goal was to invite youth-serving organizations into a granting process that would not be too taxing on their day-to-day operations, which helps strengthen the relationships that are at the core of our work.
The pandemic and youth career development
In March 2020, young people were experiencing "unprecedented levels" of NEET (not in employment, education, or training) rates. And by April 2020, NEET rates jumped from 12% to 24% – a number that hadn't been seen in Canada in the past 20 years. When looking at youth unemployment more broadly, the statistics remained grim, with rates increasing "about 6 percentage points from 2019 to 2020" – almost double compared to older Canadians.
"The relationships we have with our granting organizations enable us to support work that centres the career development needs of youth."
For youth already experiencing multiple and systemic barriers pre-COVID, the pandemic added an extra layer of complexity. Education and employment opportunities were undoubtedly changing, and for some youth, the change would be too drastic to remain engaged. This is why in Catapult's first year of granting it was important to focus funds on this demographic.
The relationships we have with our granting organizations enable us to support work that centres the career development needs of youth. Many AIF grantees prioritize youth employment and skills training as part of their service offerings, with an understanding that youth employment cannot be adjunct to their well-being, but ought to be part of it. If young learners do not have cultural, psychological, economic and other forms of safety, another skills acquisition or network mentoring experience is not likely to be successful. Holistic and well-rounded approaches that are sensitive to the lives of learners and their communities are crucial elements of an enabling environment for youth to learn and gravitate toward the labour force in a meaningful way.
Organizations sprouting innovation
Unity Charity, Northern Youth Abroad and Dze l'kant Friendship Centre are just a few of the organizations that received funding through the AIF to improve learning outcomes for youth in their respective communities.
At a national level, Unity Charity engages underserved youth through hip hop. Youth are given the opportunity to learn more about the art form, hone their craft, connect to industry professionals and cultivate lifelong job skills.
Up north, eligible youth can enrol in Northern Youth Abroad's (NYA) programming, which supports the successful transition of youth from high school to post-secondary education and career development through culturally relevant pathways. In a recent pilot with Camosun College, NYA has sought to connect students to virtual learning, peer tutoring and access to Elders. This pilot supports up to 14 Indigenous students from across the Northwest Territories and Nunavut.
Dze L K'ant Friendship Centre Society is investing critical resources into its community, which are helping to provide various levels of education and access to jobs for participants in Northwest B.C. within an Indigenous context.
These three organizations show a clear commitment to improving the lives of youth by leveraging youths' interests, acknowledging their communities, connecting them to caring and trusted adults, and facilitating learning opportunities that usher them toward relevant and rewarding career paths.
Considerations for funder-grantee relationships
Although we're only in our second round of granting, we've been fortunate to learn a great deal from such a fast-moving year and numerous innovative organizations. In the spirit of knowledge sharing, we're offering a few of our learnings to help propel the sector. They are:
Maintain a reasonable level of flexibility to keep the valuable work of charities and grassroots groups going.
Continue and/or begin to have more open and honest dialogue between funders and grantees.
Facilitate more funder-to-funder conversations to support knowledge sharing and avoid duplications.
Similarly, support more grantee-to-grantee relationships to increase knowledge sharing.
Be "mindful of the foreign, colonial lens being applied to community development."
Work toward closing the gaps that exist between heavily resourced and under-resourced organizations seeking funding for similar causes.
Tackling youth employment and addressing learning inequities is a collective effort and as funders we can do our part by offering inclusive and flexible funding options that build stronger funder-grantee relationships for the benefit of the youth we strive to reach and support.
Tags :
building connections
featured
podium