Reading Time:
3
minutes
We're living in uncertain times, making it especially challenging to plan for the next year — never mind the next decade — and anticipate new career opportunities. Canada's economy was already adapting to a host of recent changes, but the extent of these changes and the level of uncertainty about the future has been amplified by COVID-19.
Earlier this year, the Brookfield Institute for Innovation + Entrepreneurship tried to make sense of this uncertainty and the many seismic shifts shaping the future of work through its report Yesterday's Gone. The report uses futures research and expert workshops to explore a broad range of trends that have the potential to affect Canada's labour market over the coming decade.
These technological, societal, environmental, economic and political changes are opening the door to new opportunities, disrupting traditional industries and, in some cases, even creating entirely new sectors.
So, what might the careers of the future look like? Here are five emerging sectors to keep your eye on:
Cleantech and green energy
Evidence of the climate crisis increases every day, as do opportunities in the green economy.  This is not just a fad. Reports estimate that the clean economy could aggregate up to $26 trillion globally by 2030, with $3.4 trillion specifically invested in renewable energy. And it looks like Canada is starting to join the party. Canadian investment in the green energy sector is expected to increase 46% by 2030, while recent private and public sector support for electric cars and trucks suggests significant development in carbon-free transportation over the coming decade. Green jobs could very well be the future — provided governments and businesses rise to meet the urgency of the crisis.
Immersive digital entertainment
Even before the pandemic hit, rapid technological advancements and hyper-realistic user experiences had led to a boom in demand for digital recreation. But COVID-induced physical distancing requirements and more downtime have further accelerated the adoption of escapist entertainment like immersive gaming and 3D creation platforms. At the same time, COVID has forced in-person entertainment to pivot online in creative ways, with big-name concerts taking place within Fortnight and high-end fashion shows occurring fully in virtual reality. More in-person events may return as COVID restrictions begin to ease, but the past year has shown the creative possibilities, as well as the significant consumer appetite, for immersive digital entertainment. Watch this space.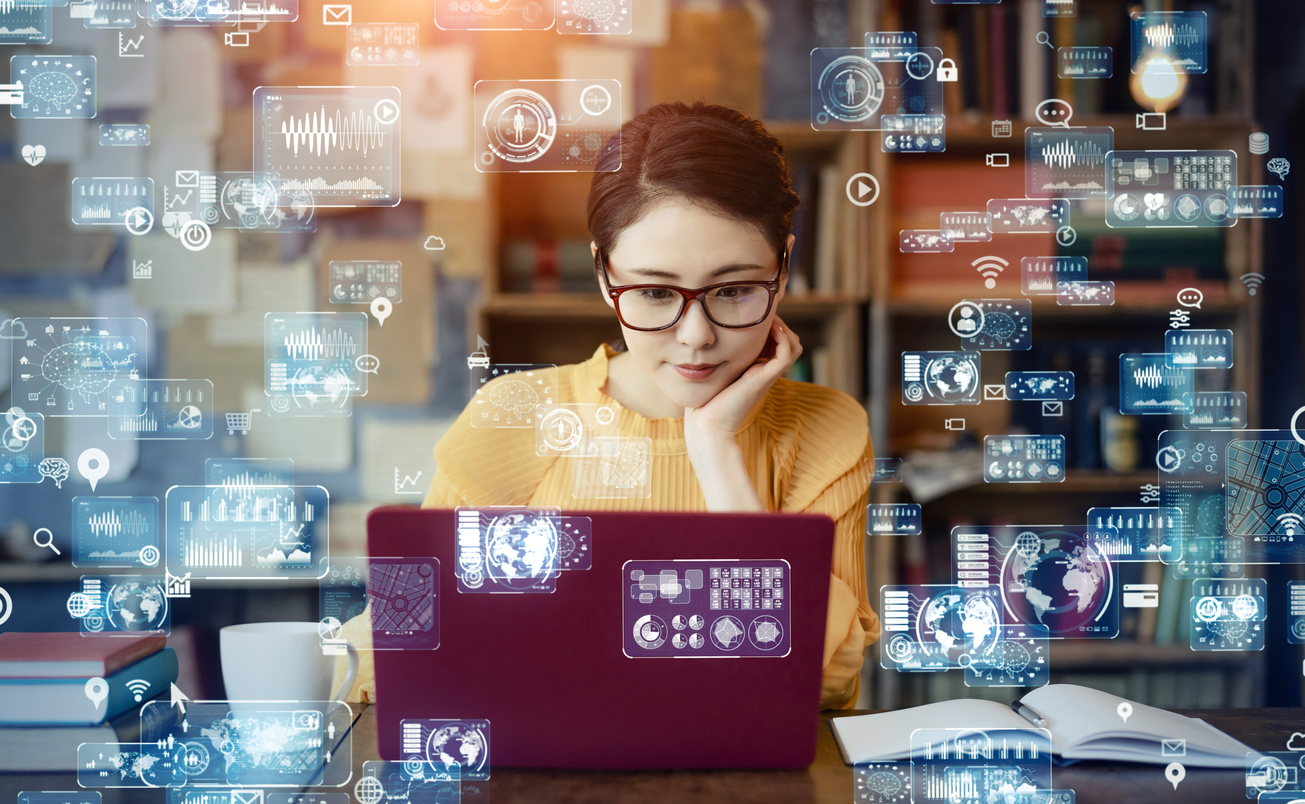 Responsible AI
AI is everywhere. But despite all its glamour and potential, the masses are beginning to come to grips with the technology's dark side. In particular, the ingrained biases of predictive models have raised concerns, with multiple "ditch the algorithm" protests taking place in recent months. Growing public awareness of the negative effects of AI and algorithms could lead to further pressure on technology companies to ensure AI is designed responsibly and ethically, and on countries to enact more stringent regulation. Responsible AI might become the expectation, as opposed to the exception, for tech companies. This could open the door to numerous career opportunities in AI ethics and lead to an increase in demand for diverse tech talent in an effort to counter AI biases.
Space
Outer space could be the next economic frontier. At least, this is what recent space exploration investments from tech billionaire giants like Elon Musk and Jeff Bezos as well as Canada's own government might suggest. While space tourism might still seem like science fiction, the commercialization of outer space is very much happening. NASA is working to attract business into space and Space Port Japan Association, Dentsu, Canaria, and Noiz Architects have proposed SPACEPORT CITY, a major transportation hub designed to support the commercialization of space travel. A robust space economy could open the door to countless careers (beyond just astronauts and engineers) for aspiring Canadians down the line.
Micro-credentials and alternative education
The disruption COVID-19 has caused some students to question the value of a traditional post-secondary education. The significant investments of time and money the four-year route requires (especially when being done on Zoom) are simply not worth it for certain students whose main focus is getting employed. Instead, many jobseekers are turning to micro-credentials, which are streamlined certifications for job-specific skills. This is increasingly true in the tech sector, with employers often not requiring a bachelor's degree — so long as you have the skills. Google, for instance, is offering six-week career certificates that they accept instead of a traditional four-year degree. This could pave the way for significant market opportunities for micro-credential providers and other alternative education services.
The COVID-19 pandemic has introduced new uncertainties to an already uncertain future of work. Through broad, exploratory thinking, and an understanding of the trends that are driving change in Canada's labour market, we can help prepare our workforce for the possible sectors of the future.
Tags :
featured
future of work
labour market
podium