In the midst of crises and rapid pivots, do we really need to invest in professional development? As overwhelmed business and employees try to put one foot in front of the other, the sentiment is understandable. But according to Dr. Rumeet Billan of Viewpoint Leadership, it's the wrong question to be asking right now.
"Whether we call it L&D or not, learning is happening," Billan said in her opening keynote address at last week's HRD Learning & Development Canada conference. "We have the opportunity to shape that."
Learning has been a near-constant throughout the pandemic. Some have had to adapt to working from home, learning new technologies while building communication and problem-solving skills. Others have had a crash course in workplace safety and risk management. Leaders and human resources professionals have had to find new ways to attract, retain and engage employees.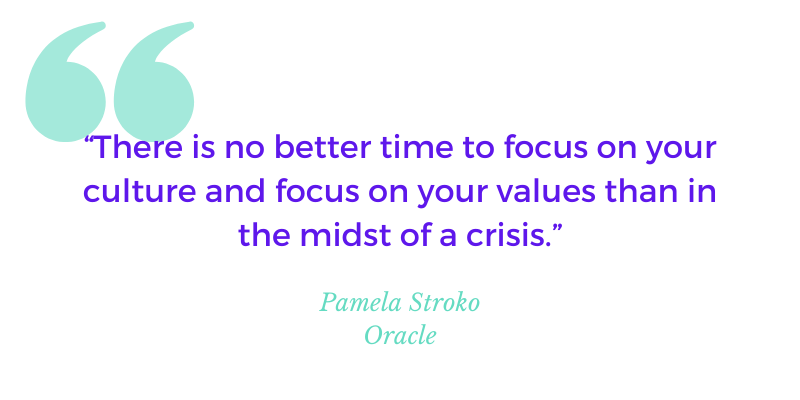 Amid this context, HRD's virtual event brought HR and learning and development professionals together to explore the role of L&D role in the new world of work. Sessions looked at remote leadership, harnessing new strategies, enhancing learning through technology and building a workplace learning culture. Several key themes emerged that speak to the importance of L&D as part of career development.
A new perception of skills and change
Embracing ongoing learning for individuals and organizations requires a shift from change management to change readiness. Change management is a time-bound concept, centred on navigating events as they happen, said Angela Champ (Senior Vice-President, HR, Alpine Building Maintenance) in a panel discussion on developing a skills-focused workforce. Change readiness requires building mental, organizational and personal resilience based on the recognition that change is happening constantly.
This approach resonates with the concept of career literacy. Equipped with self-knowledge, job search skills and awareness of trends in the world of work, as well as a commitment to ongoing learning, jobseekers can be resilient to the ebbs and flows of the labour market throughout their career.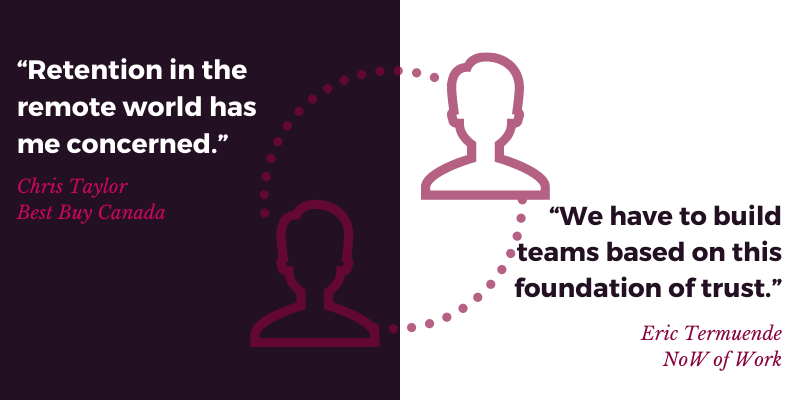 Change readiness helps people build future-ready careers, which, according to BMO Chief Learning Officer Gina Jeneroux, isn't about climbing the career ladder – it's about creating meaningful experiences. Having the appropriate skills to respond to the problems of our time is an important part of this. In addition to technical skills, Jeneroux said, jobseekers and employees need to develop social and emotional skills and high cognitive abilities such as creativity, innovation and problem solving. "To be able to navigate through these incredible times, we need a different understanding of skills – these are a currency for how we navigate the world."
Adapting to learner needs
So, what strategies do employers need to connect employees to vital learning in a time of change? Keynote speaker Billan premises her training on meeting learners where they're at. People are experiencing a multitude of challenges and traumas, and trainers need to be flexible. Breaks should be frequent, Billan said, giving learners the opportunity to stretch or step away at least every 45 minutes. Don't want to turn your camera on? No problem – it's not a prerequisite for transformative learning, she added.
In their presentation on "Curating content to increase learning and engagement," Laura Salvatore and Ryan Fanning echoed the need for training centred around employee learning needs. A survey to assess needs can help secure buy-in: Do learners prefer online or offline learning? Structured vs. unstructured? To be nimble, Fanning said, employees should have access to "just-in-time" learning like guides or "how-to's."
Opportunities to build their skills and connect with others can also help keep employees engaged, Salvatore said. Cross-departmental mentorship, job shadowing and stretch assignments can build relationships in addition to skills.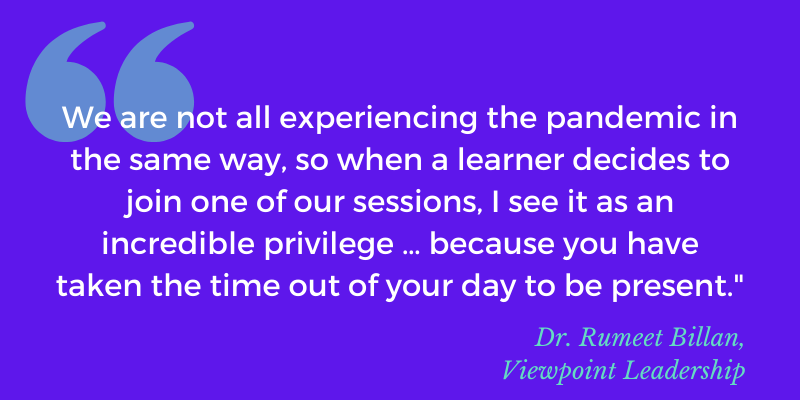 Other suggestions for workplace learning from the L&D event included:
Creating an internal talent marketplace: Organizations can share internal "gig" roles and assignments. Easy access to opportunities and flexible skills development can help with employee retention, said Pamela Stroko, VP, HCM Transformation & Thought Leadership, Oracle.
Spreading out learning over a longer period of time, with opportunities for self-study and practice.
Making learning accessible: Alpine Building Maintenance provides training in different time zones and translates training materials into the most common languages used by its multilingual workforce.
Building in incentives such as gamification, badges or compensation linked to learning.
The accountability question
The question of who is responsible for learning threaded through many of the sessions. According to Oracle's Stroko, it's a shared responsibility: a 51:49 split between businesses and their employees. Organizations have to provides resources, support and opportunities that enable learning, Stoko said. However, individuals need to bring energy and curiosity to the table, along with a commitment to self-directed learning.
Champ echoed this notion of shared responsibility. While organizations need to offer continuous learning to employers, individuals shouldn't wait for learning to come to them. "If you see a gap, seek it out," she said.
Carolyn Byer, Human Resources Lead, said that Microsoft Canada's culture is built on a growth mindset, presuming that everyone has the ability to learn and grow. Recognizing her own learning gaps while navigating the COVID crisis has prompted her to connect more with others. "What enabled me to get through this year was acknowledging that I know nothing at all."
Conclusion
If there was one major takeaway from the Learning & Development Canada conference, it was was that organizational learning needs to be the rule – not the exception – for businesses and employees to thrive amid change. This has implications for every facet of career development. Broadly, it requires a shift in thinking, from seeing learning as something that happens at the beginning of a career, to a vital, ongoing element of meaningful work. Career professionals in all parts of the field – from K-12 career education, to post-secondary counsellors, to career change coaches – have a key role to play in this societal shift in thinking.
How are you embedding the need for lifelong learning in your own career? Or in the work you do with employees, clients or students? Share your strategies and lessons learned in the comments below.
Tags :
conferences
featured
future of work
job skills
lifelong learning
podium