My Cannexus20 experience was a pretty amazing series of firsts:
It was my first Cannexus conference (even having spent 25+ years in the supported employment world)
It was my first time to Ottawa (and being awestruck by my walk around this beautiful city centre)
It was my first presentation at Cannexus – and the first time I had co-presented with someone I hadn't met before! (More on that in a bit.)
I've been to my share of conferences, but Cannexus is really something else. There are so many presentation options for any given attendee – it can really be overwhelming at first sight. Lucky for attendees, there were a few ways to navigate the options. My strategy was to both use a hard copy of the program to read and earmark the sessions of interest, and then use the terrific and intuitive Cannexus app to earmark my final selections. Once I got over the volume of offerings, the sessions that were a good fit were pretty self-evident once I had a chance to walk through the options. It was usually easy to narrow down to one or two per time slot, then base my final decision on the buzz I heard about presenters.
Though I didn't participate in the full pre-conference on Sunday, I did attend the "First-Timers'" session late in the afternoon. It was a great icebreaker for attendees like myself. It was a lovely opportunity to meet terrific fellow attendees (and my co-presenter for the first time!).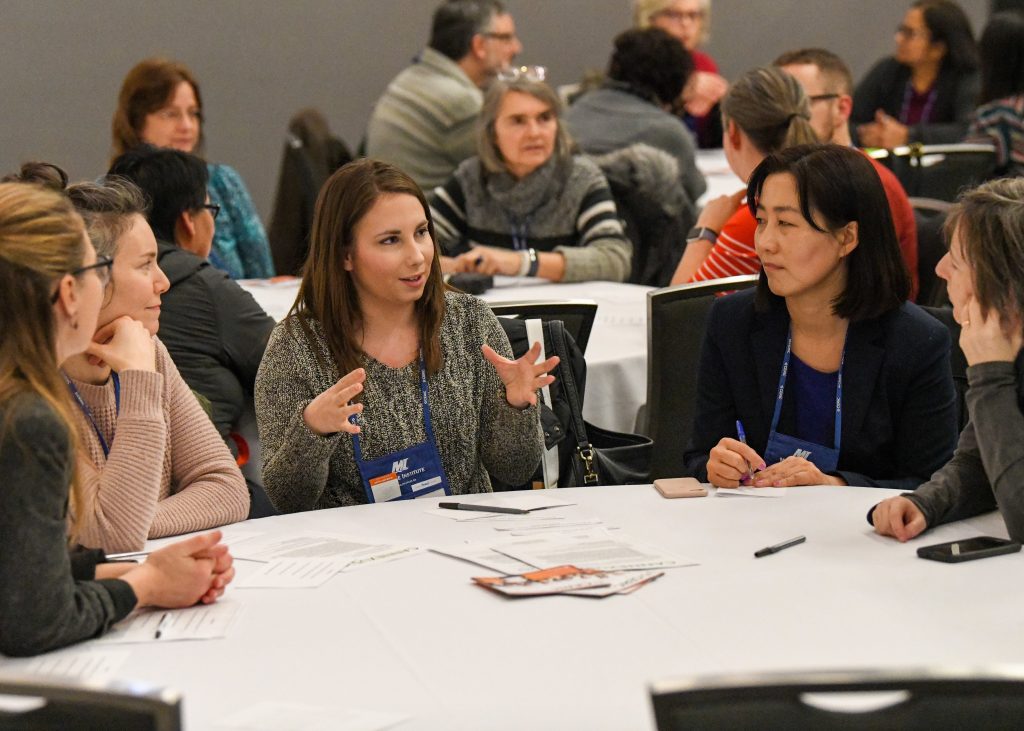 Highlights from the mainstage
Two plenary speakers really stood out for me, and they happened to be the conference bookends. Zita Cobb spoke of the amazing work she and her colleagues have done on Fogo Island, and her articulation of values that were foundational in her understanding of the value of place, things and people. She said that if we truly have community, it gives us a foundation from which we can navigate the world. A community is a place where people aggravate you, and you have to learn how to put up with it – that is what helps us get over ourselves. What a terrific story, and what a tremendous storyteller.
The closing plenary was from Natan Obed, President of Inuit Tapiriit Kanatami (ITK), the national organization protecting and advancing the rights and interests of Inuit in Canada. Though Obed had a quiet and stoic way of presenting, he spoke with a conviction that evoked emotion and passion. He was such a powerful speaker that I immediately wanted to learn more about him. He seems like the right person for the right time as a powerful voice of Canadian Inuit. Obed said of the community he represents: we are Canadians, we are diverse, we are Inuit – our complexity is to be celebrated, and we have an individuality that commands respect.
My subsequent research pulled up a Walrus feature on Obed, "the most important leader many Canadians haven't heard of." Moving forward, I will be watching for his name and will have ears to hear his messages of justice and reconciliation.
Session reflections
As for all the sessions in between: let's start with ours! The organization I work for, SCE LifeWorks, has been executing a school-to-work transition model called Project SEARCH, a model we learned about from Cincinnati Children's Hospital Medical Centre (who developed it as a recruitment strategy for potential employees with intellectual disabilities and autism). Until this year, we were co-ordinating the only two Project SEARCH sites in Canada here in Winnipeg, but we were thrilled to see partner sites developed at Toronto's Holland Bloorview Kids Rehabilitation Hospital and Oakville Trafalgar Memorial Hospital.
When our friends at Holland Bloorview reached out about the idea to co-present, I jumped on it (big thank you to Ontario Disability Employment Network, who championed this idea as well). Although Robyn Persaud and I worked hard remotely and over the phone, we hadn't actually met in person until about 40 hours before we presented. But enough about us – all went well, and we were grateful for the attendees who were thoroughly engaged during our session.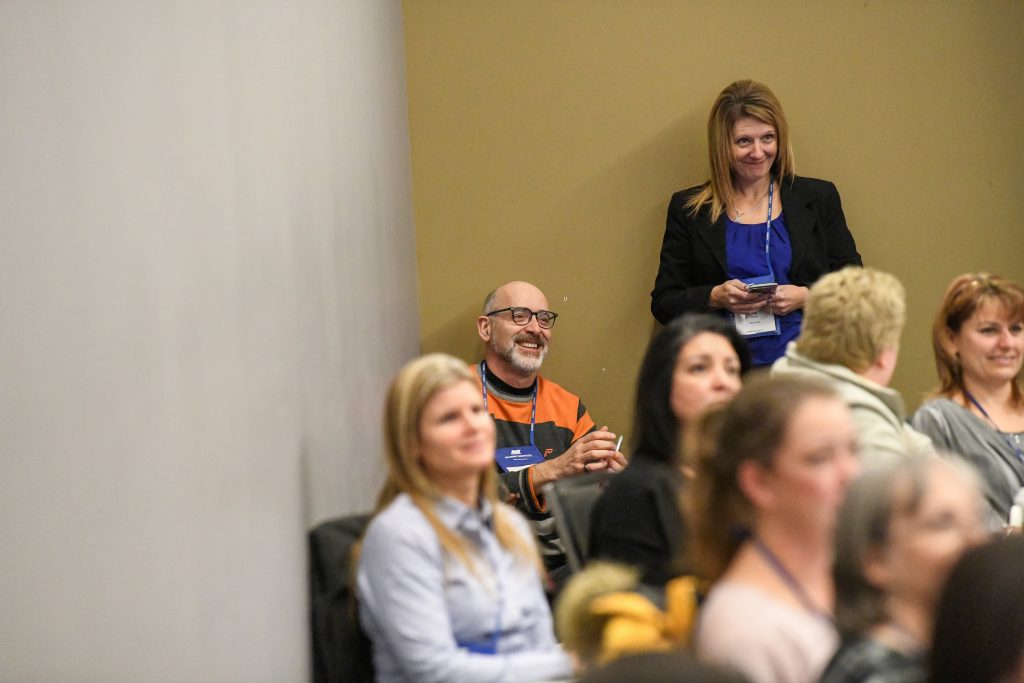 Other sessions of great interest to me included using design thinking principles in career development, research and application around supporting mastery of skills, opening doors wider to applicants with disabilities and a session on "the righting reflex" for those of us who want to step in and "just fix things" (sometimes with unintended consequences). One session was focused on using introvert strengths for effective job search; I suspect the packed room was evidence of a disproportionate number of introverts in the career development field.
Subverting norms and sharing ideas
One other anecdotal observation: I bore witness to the spontaneity, the creativity, and the ability to pivot in a given situation when "the right thing to do" was in conflict with social norms. I am specifically referring to the very long washroom lines for women, and very short lines for men … and the taking over of the men's washroom by a number of female attendees who made a reasonable decision in the moment (with the men in the washroom rolling with it). Sometimes common sense does triumph over "that's just how we do things."
To sum up: it was a terrific three days for me. Congratulations to CERIC, to the organizers, the volunteers and the presenters for hosting this top-notch opportunity to connect and share ideas related to this good work we do in career development.
---
Want the best of CareerWise delivered to your inbox each week? Subscribe to our popular CareerWise Weekly newsletter to receive top news and views in career development every Tuesday.
Tags :
cannexus
featured
podium