Reading Time:
4
minutes
Kingston is a beautiful city located on the shores of Lake Ontario. With state-of-the-art infrastructure, Kingston boasts a welcoming community, strong academic institutions and a vibrant labour market. In 2017, Kingston was named the best small city for Foreign Direct Investment and the sixth-best small city in the Americas for Human Capital and Lifestyle by Financial Times. But like most cities in Canada, the impacts of the declining working-age population and labour shortage concerns are becoming more and more evident. It is predicted that by 2036, Kingston employers will have a collective shortage of about 9,000 workers.
KEYS Job Centre has been serving the Kingston community for over 35 years and we currently offer a suite of services for newcomers, job seekers and employers with the mission of building community through innovative employment services. Meanwhile, local employers, post-secondary institutions and the municipality are determined to attract and retain the needed talent to keep the city ahead of the game. This is evident from the broad participation in the city's Workforce & In-migration Strategy, which identified many priority areas, including the importance of creating inclusive workplaces to attract talent and mitigate future labour shortages. The Inclusive Workplaces Working group, comprised of municipal representatives, private sector employers, immigrant professionals and the not-for-profit sector, has been discussing strategies and opportunities to address immigrant under-employment and improve inclusion within Kingston-area workplaces. These discussions led to the development of a Workplace Inclusion Charter and identification of KEYS as the organization best positioned to facilitate implementation of the Charter in our community.
The Workplace Inclusion Charter is designed to give employers an opportunity to make a commitment to creating and sustaining inclusive workplaces. It is our hope that this will give Kingston a head start in attracting talent by helping employers tap into under-employed local populations, including racialized people, newcomers to Canada, Indigenous people, LGBTQ2+ populations, women, youth and people with disabilities. With KEYS' existing initiatives focused on newcomer employment and intercultural intelligence, newcomer inclusion was a natural initial focus of the Workplace Inclusion Charter implementation in our community.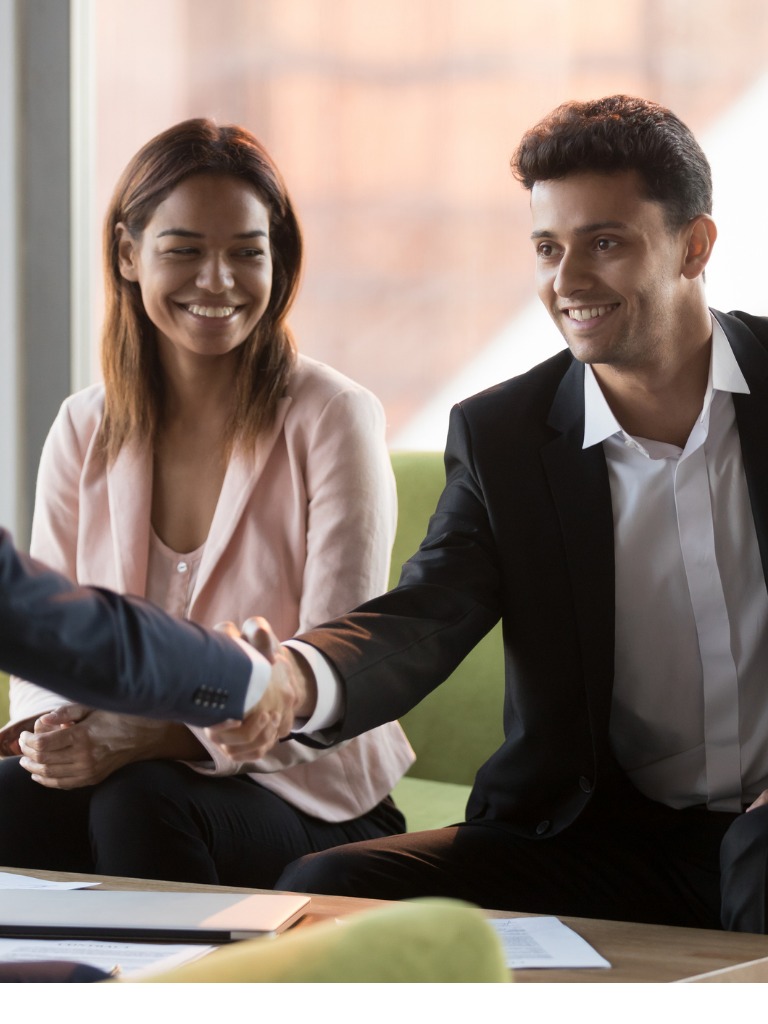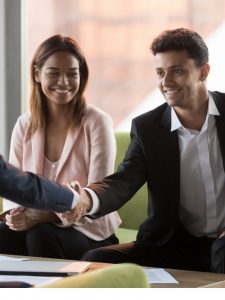 Why take the inclusion and diversity approach?
Studies conducted by McKinsey in 2015 and 2017 showed that diverse teams demonstrate greater financial performance, creativity and problem-solving and are 70% more likely to report capturing new markets.
In March 2019, KEYS Job Centre commissioned an inclusion and diversity study through D&D Inclusion Consulting. Feedback from Kingston employers and newcomer participants revealed that 95% of employers see newcomers as suitable and beneficial to have in their workforce, but only 33% had intercultural diversity and inclusion practices embedded in their workplaces. The study also found that 70% of all newcomer study participants had experienced discrimination or racism; 50% of these experiences were in the workplace in interactions with co-workers or managers. Based on anecdotal evidence from our direct experience with immigrant jobseekers and immigrant professionals at KEYS as well as Canada-wide research, we know that unemployment, under-employment and bad working conditions all have significant negative impacts on the mental health and well-being of immigrant populations and the communities in which they live.
What is the Charter and how does it work?
Launched on October 3, 2019 at City Hall, the Workplace Inclusion Charter is designed to give employers who choose to sign on the tools, support and recognition for their efforts implementing, promoting and sustaining inclusive and diverse practices in their workplaces for newcomers, youth and students, mature workers, immigrants, jobseekers and persons with disabilities. This initiative is facilitated by a collaborative partnership between the City of Kingston and KEYS Job Centre and is supported by Heritage Canada.
"The Workplace Inclusion Charter is designed to give employers an opportunity to make a commitment to creating and sustaining inclusive workplaces."
Upon signing onto the Charter, employers will have access to an inclusion team consisting of KEYS staff and trained newcomer coaches who will support them through the different stages of the Charter implementation process:
Engagement: The Charter is promoted within the employer community and employers are encouraged to sign on.
Assessment: Employers complete an online self-assessment and a 1:1 interview to evaluate inclusion practices in four key areas: recruitment, retention & career development, policies & procedures, and organizational culture.
Action Planning: KEYS staff collaborate with employers to develop a customized action plan with measurable goals.
Empowerment: Newcomer coaches and KEYS staff support employers to implement their customized inclusion and diversity initiative through training, coaching, connections to resources and other interventions.
Evaluation: Employers and the inclusion team review set goals.
Celebration: KEYS and the City of Kingston publicly recognize all employers who complete the implementation of their action plan.
Employers will have access to the Intercultural Toolkit of resources designed to address different locally identified employer inclusion and diversity needs.
The vision
Through implementation of the Charter and increased inclusion and diversity practices in local workplaces:
Employers will be able to celebrate diversity, encourage intercultural understanding, uphold worker rights and support professional development of staff
Employers will be leaders in creating a welcoming and inclusive community
Residents will feel respected, valued, and supported to participate, succeed, and stay in their workplace and the community
The Workplace Inclusion Charter and intercultural toolkit are living documents that will continue to grow as the initiative unfolds. Each employer that signs on to the Charter takes on the identity, ownership and responsibility of ensuring inclusion and diversity in their workplace. KEYS Job Centre is proud to be part of this unique initiative. We hope that the Inclusion Charter may become a model for making all Canadian workplaces more welcoming and inclusive of immigrants and all underemployed and marginalized members of our communities.
---
Want the best of CareerWise delivered to your inbox each week? Subscribe to our popular CareerWise Weekly newsletter to receive top news and views in career development every Tuesday.
Tags :
diversity
podium