I work as a programmer, where teaching yourself new things is an essential skill. Almost all of what I do is something I learned on my own, and most of it I learned recently. But before I laid my hands on a computer, I was just a kid obsessed with music. I was convinced I could make the music I loved, which sparked my journey to turning my obsession into a career.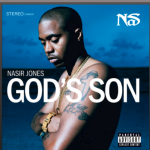 I was seven years old the first time I heard the song "I Can" by Nas. It contains parts of the melody from "Für Elise," a composition by Ludwig van Beethoven, and has words of encouragement akin to what parents tell children — you can be anything in the world. I loved music and I wanted to be a musician.
By 11 years old, I was sitting at a parent-teacher interview where my teacher told my parents he was worried I wouldn't graduate from high school. In the 12th grade, my calculus teacher pulled me aside and told me university might not be for me.
By the time I graduated from high school, I had no idea what to study or work with in the real world. What I did know was that Illmatic by Nas was one hell of an album, John Mayer's guitar face was my metric for pure joy and Quincy Jones was a genius!
While I was seemingly underperforming in school, I was distracted trying to recreate one of my favourite songs, "Through The Wire" by Kanye West. I chose to recreate it because imitation is a great way to recognize patterns, and given that I had no idea where to begin with making music, it gave me a place to start. I dug around the internet and found out Kanye had sampled "Through The Fire" by Chaka Khan. I knew nothing about sampling but after some googling I realized there is a lot to it and I felt confused. I had a lot to learn and needed to figure out what I didn't know.
Form connections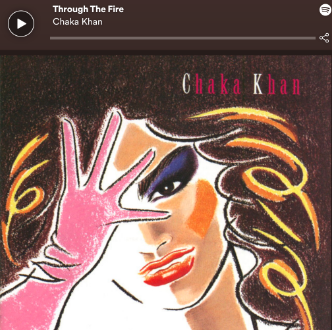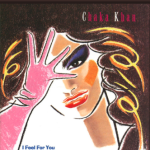 How can you identify what you don't know, when you don't know what you don't know?
It's confusing. Confusion is something normal and exciting when you challenge yourself. I find it exciting because it means I'm going to learn something new.
Before you start learning new things independently, it helps to identify what you already know, so I made a list of things I knew about the song "Through The Wire":
The chorus of "Through The Wire" by Kanye contains the chorus of "Through The Fire" by Chaka Khan
"Through The Wire" is much slower and has a higher pitch than "Through The Fire"
"Through The Wire" has hip hop drums
Enumerating what I knew helped me figure out the things I didn't know, which were:
How do you take a section from one song and make it a part of another?
How do you pitch up and speed up a song?
What are the drums that Kanye is using and how do I get my hands on them?
The process of confronting confusion, figuring out what I knew and generating questions to address my knowledge gap became something I practiced a lot. But it wasn't until I made connections between what I knew and what I learned that I was able to answer my questions, thereby recreating "Through The Wire."
Learn independently
How you make connections between what you know and what you learn is an independent journey. People have an enormous capacity to form original thoughts. As Nas put it, you can be anything in the world, but that anything requires you to be you and not anyone else.
Original thinking is very difficult to teach. School is not set up for this  —  in fact, it generally rewards the opposite. My teachers had good reasons for concern but I felt my ideas were not being cultivated in that environment, so I decided to do it on my own.
Deviating from the consensus on what you should do requires you to be internally driven. Thinking independently and forming connections on your own is how you come to understand ideas for yourself. You develop a growth mindset. You're no longer bad at "x," you just haven't learned about it yet.
When you work through the confusion by challenging yourself and making connections in your own way, you begin to own your genius.
Make things happen
A combination of self-doubt, giving up too early and trying to fit into career models prevents people from ever reaching anywhere near their genius. Figuring out how to recreate "Through The Wire" on my own is the same mental discipline I use today as a programmer creating products that shape the future of the music industry. No one can write you a career plan that empowers your creativity and highlights your strengths. It's only you that can own your genius.
Tags :
career exploration
podium