When we look at the world today, it is clear that STEM (Science, Technology, Engineering and Math) has a huge impact on our day-to-day lives. There is no better example of the impact of STEM on our society than when looking at the job market. STEM careers are increasingly important to Canada's economic well-being and quality of life.
Research conducted by Let's Talk Science indicates that 70% of Canada's top jobs require a STEM education. We can expect that this requirement will only continue to grow as we integrate technological and scientific advancements into more aspects of our lives. Additionally, while many careers may not directly use specific STEM knowledge, they require skills acquired through STEM courses/programs, such as the ability to analyze and interpret data, develop and test hypotheses, engage in creative and complex problem solving, and conduct research.
Craig White will be presenting on
STEM Careers: Essential for a Comprehensive Career Program
at CERIC's upcoming Cannexus conference, taking place in Ottawa from Jan. 28-30, 2019. Learn more and register at
cannexus.ca
.
Many students graduate high school with only a very general idea of what they want to do (i.e., "I'm going to university"; "I think I'm going to try the skilled trades"; "I like computers").  Additional research conducted by Let's Talk Science indicated that most students (more than 90%) recognize that a background in STEM can lead to a well-paying job. However, only slightly more than half (56%) plan to study for a STEM career.
More importantly, by the time students are applying for skilled trades training, college or university, many find out that they lack the prerequisite courses required to pursue specific career options. Many of these students return to secondary school to make up these missing prerequisites. This means they are at least one year behind their fellow high school graduates. This delay in entering the workforce equates to lost earnings on their part and lost contributions to their communities.
With the high cost of tuition today, it is even more important that our secondary school graduates have a plan before they enroll in a post-secondary program. However, developing an appropriate plan (with a valid "plan b") is not always easy. A survey of 14-17 year olds conducted by Let's Talk Science reported that students are thinking about what they will do after they graduate; 37% think about it "a lot" and 55% think about it "sometimes."
"By the time students are applying for skilled trades training, college or university, many find out that they lack the prerequisite courses required to pursue specific career options."
When it comes getting information to help them decide what to do when they leave high school, the majority of respondents indicated that their parents (76 %) have the greatest influence on their educational direction. However, the quality and appropriateness of this advice is limited to parents' knowledge of available careers, perquisites, etc.
The report noted that teachers came a distant second (24 %). While it appears that exposure to people they know and trust is important, it is also true that these trusted advisors need exposure to, and understanding of, available career options.
In the case of many subject teachers, we are at a disadvantage when it comes to helping our students with career planning. Many teachers have limited knowledge of the careers their discipline can lead to outside of academia. Like our students, we are often only experts in the careers we have experienced. While teaching chemistry early in my career, if a student had asked me for suggestions of careers that chemistry could lead to or be supportive of, my advice would have been very limited and vague (e.g., BSc/MSc/PhD, research, industry). It certainly would not have included hair styling, cooking or welding, all of which require a knowledge of chemistry.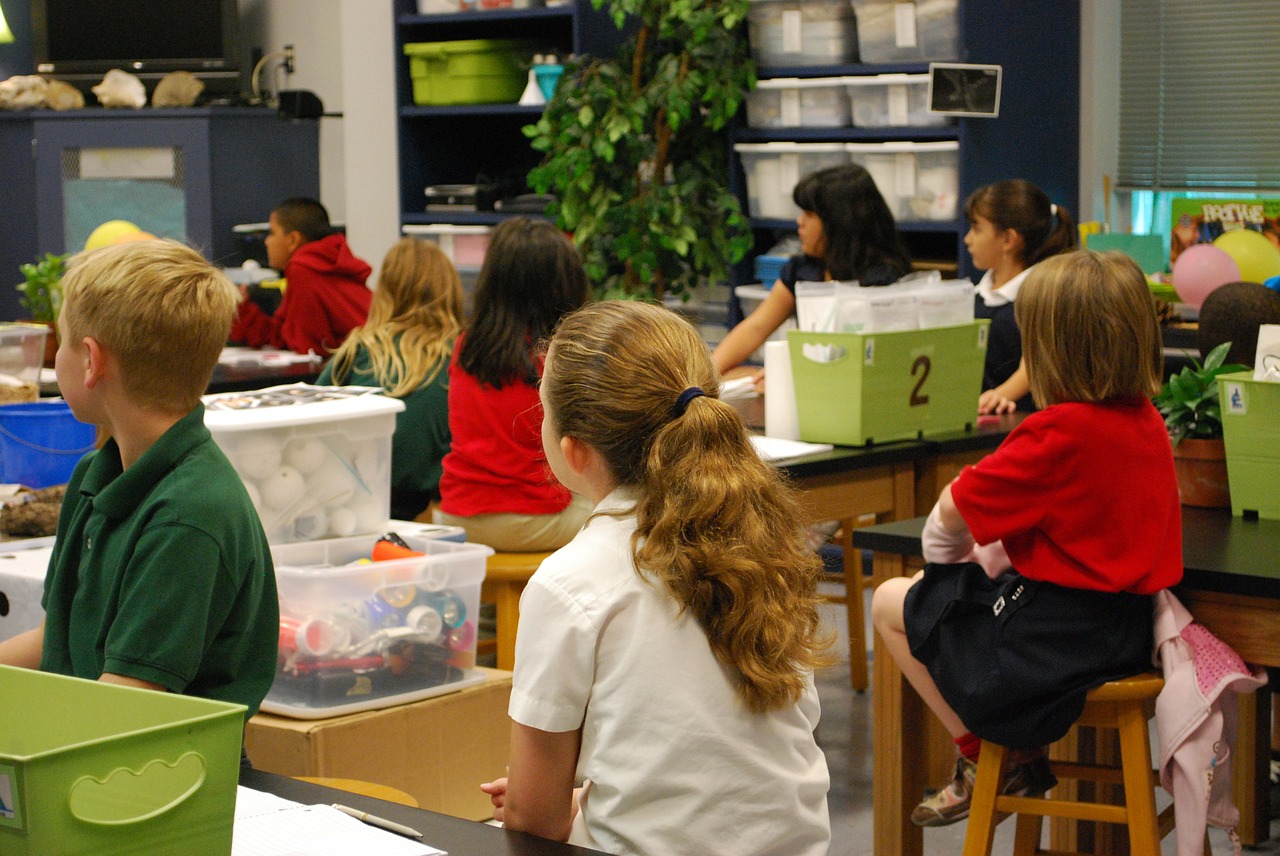 Students also showed a lack of knowledge of potential STEM paths in the study. In the survey, 60% of students reported their belief that if they are interested in STEM, the only place to go is university. While there are many great STEM programs available at university, there are also great programs offered at colleges and technical schools across the country. These programs lead to well-paying, challenging and satisfying careers in skilled trades, technology and many other career sectors. We need to ensure that students are aware of all career opportunities and the educational paths that can take them there.
It is encouraging that there are many resources available to help teachers develop their knowledge of careers outside academia. Many industry and sector associations are developing resources to inform youth about careers. For example:
Helping our youth plan for career success is a shared responsibility. And recognizing the importance of STEM is a necessary ingredient for success.  Students who have a quality STEM education will be highly employable – in STEM-related jobs and sectors, and in occupations they might not envision or that may not even exist yet.
Tags :
elementary school
high school
podium
stem