Reading Time:
5
minutes
Indigenous youth across Canada face serious challenges when it comes to employment. It's a complex problem, and will require integrated, collaborative solutions. At a time when unprecedented numbers of Indigenous youth are entering the workforce, it's critical that employers look at everything that a young Indigenous person brings to the workplace and to their community.
According to Statistics Canada, in 2016, the unemployment rate for Indigenous youth was 23%, compared with 15.1% for non-Indigenous youth. Recent data on the COVID-19 downturn show that although youth encountered a challenging summer job landscape in 2020, the labour market was much more favourable in 2021. Employment was slower to recover for Indigenous peoples overall, so it's great to see Indigenous youth employment trending upward.
Despite this, barriers to Indigenous youth employment persist, especially in remote areas. These barriers are multifaceted. Many Indigenous youth lack the education needed for some jobs, and work experience can be hard to come by. Another sad reality is that some Indigenous people experience racism and discrimination in the workplace, which can lead to lack of respect, care and understanding for their culture and values. Other challenges faced by Indigenous youth are transportation to and from work, and lack of support for child care or family responsibilities. Compounding these issues are the very real physical and mental health impacts of inadequate housing, unhealthy living conditions and lack of clean drinking water that too many Indigenous communities face. The COVID-19 pandemic exacerbated these barriers.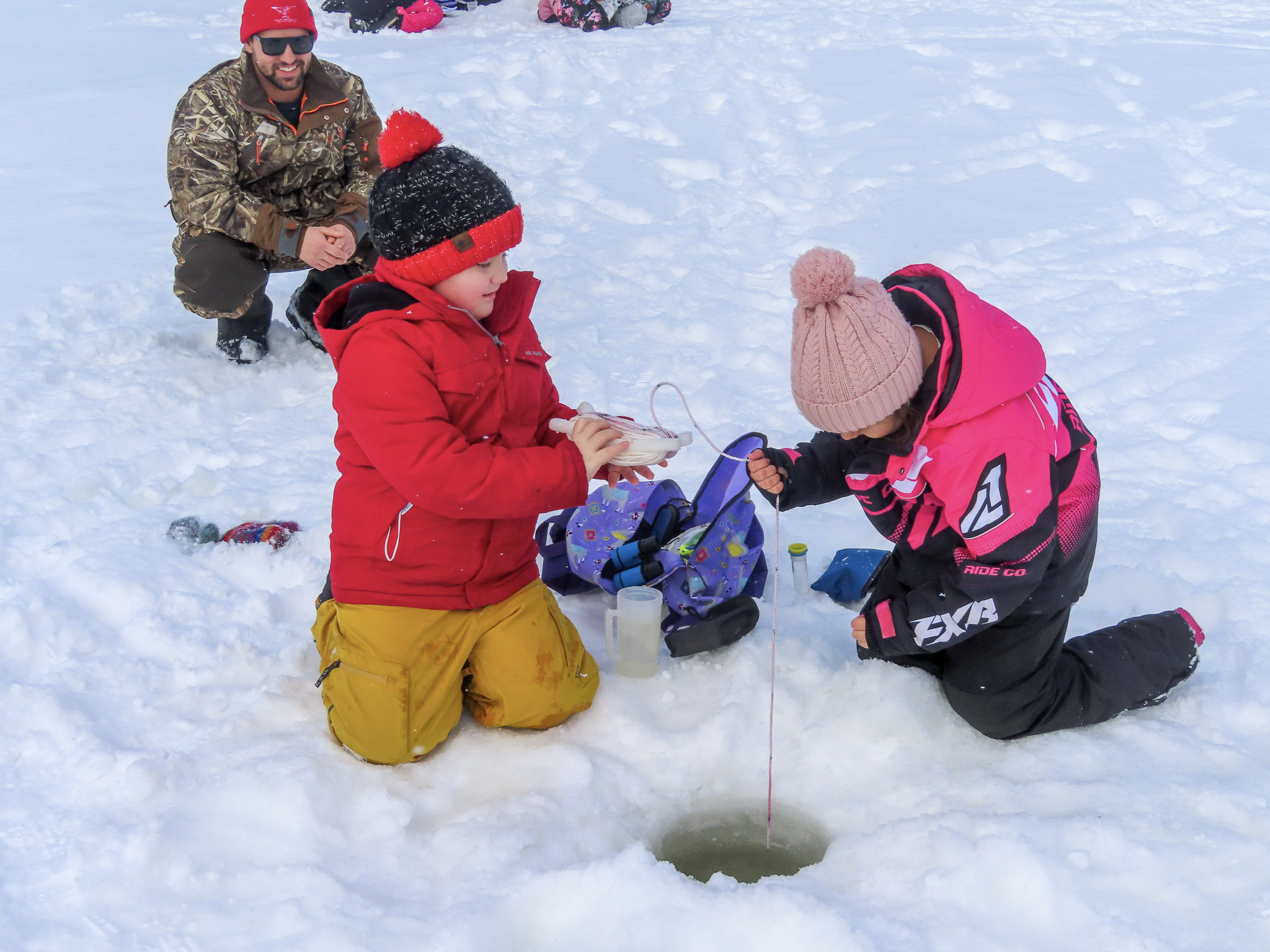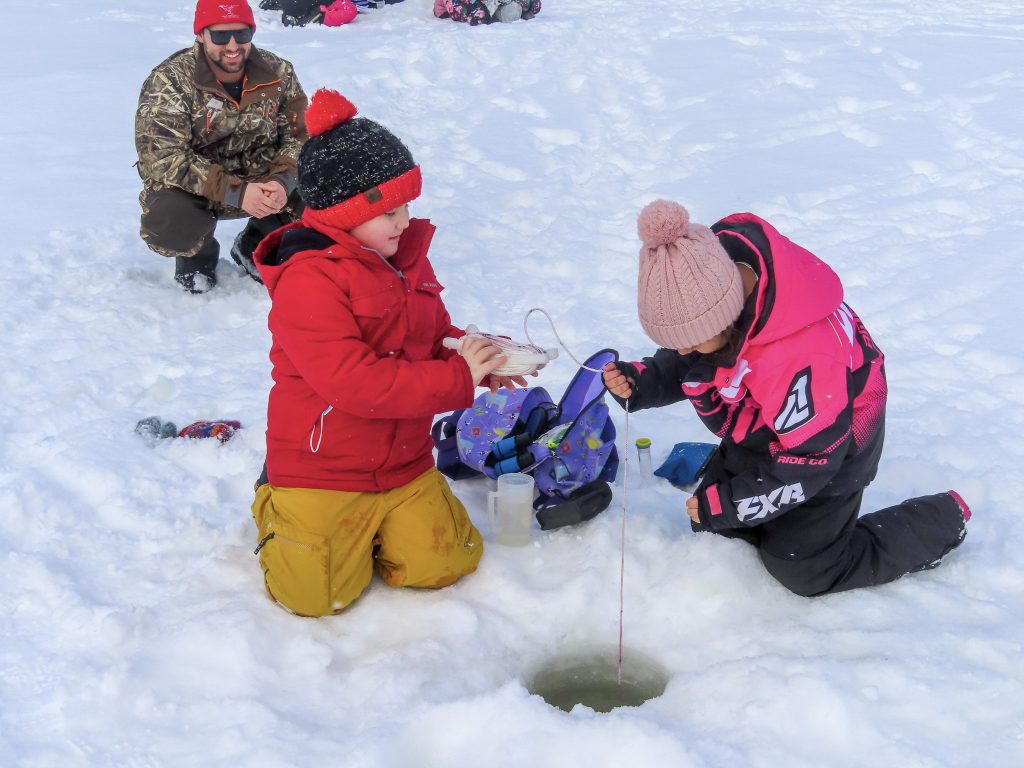 Despite these grim realities, it's important to look at the positive side of hiring and training Indigenous youth. Beyond the financial upside of an income, a job provides skills, experience, and access to other opportunities and networks. A job gives youth a feeling of pride and achievement, and helps them build up their autonomy, self-esteem and self-empowerment.
Indigenous youth employment also benefits the community. Having local skilled workers increases a community's professional and technical capacity, along with additional co-ordination and support for local initiatives. Youth employment helps a community build toward greater autonomy and self-governance. A community can take pride in investigating or solving local challenges with local resources.
At Water First, training and hiring locally is fundamental to our programs, and is one of the ways we have a positive impact on the communities we serve. Our mission is to help address water challenges in Indigenous communities in Canada through education, training and meaningful collaboration. Our work has led to projects in more than 65 communities, creating dozens of jobs and building thousands of hours of work experience.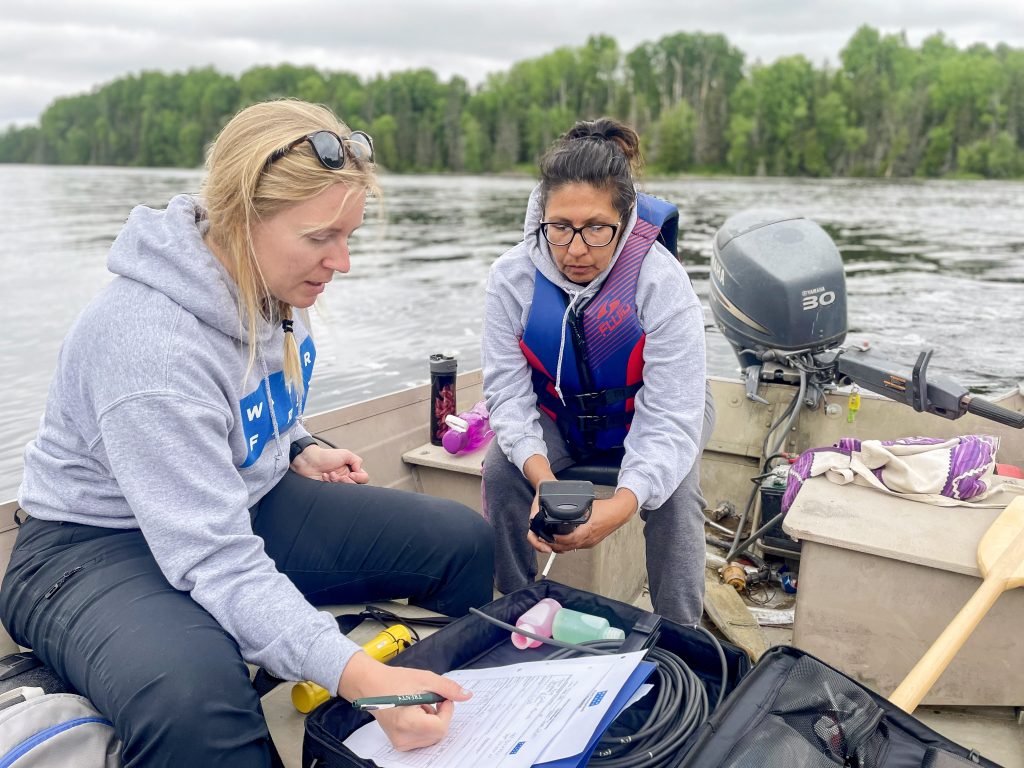 The importance of wrap-around supports
At the onset of a project, Water First staff collaborate with community members to determine water challenges that can be addressed through the hiring and training of local community members. We work together to design the scope of the work and a training plan, and job opportunities are co-created. We assist with the hiring process and provide youth not only with the education and training required, but also with the skillset and experience to pursue a career in environmental science.
Our most notable program, the Drinking Water Internship, supports young Indigenous people to become certified water treatment plant operators. In 15 months, interns receive over 2,000 hours of training and experience in the classroom, at local water treatment facilities and out on the land. Importantly, it's a paid internship that provides hands-on skills training and supports interns in obtaining necessary certifications.
Through our experiences, we've learned that technical skills alone aren't enough to help youth achieve their potential. Training and certifications are critical, but youth also need employability support. That's why we help interns build essential skills such as resume writing and interview preparation. Wrap-around supports like child care and transportation ensure interns have more opportunities to be successful. After all, youth are whole individuals who are part of their community, not just collections of skills.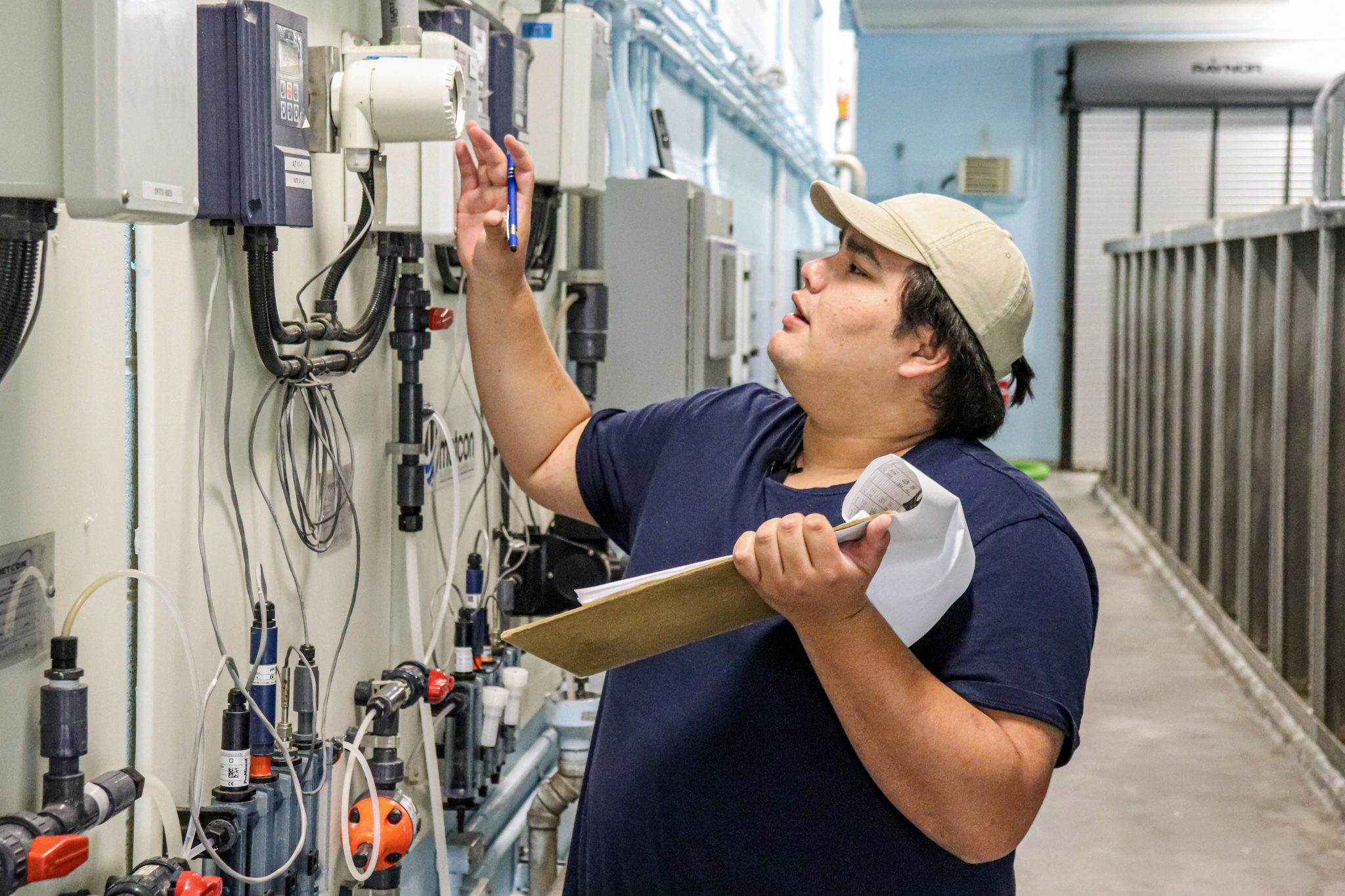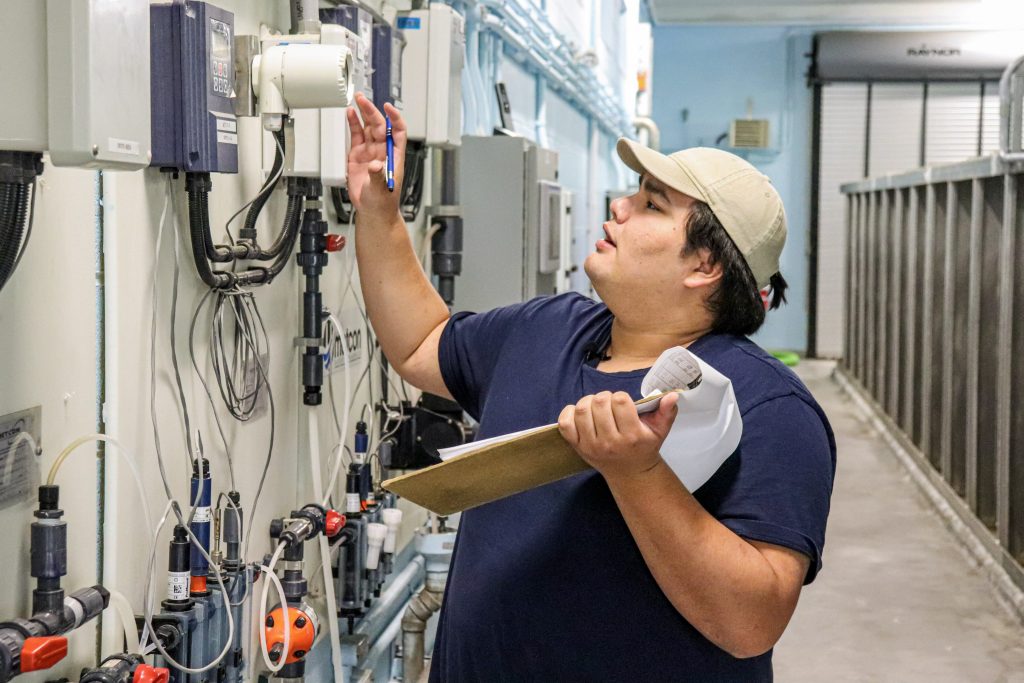 Community
Interns for Water First's programs are recruited and hired from within the community. After completing the program, graduates are equipped to find employment locally, if that's their goal. This also helps other employers and organizations who partner with Indigenous communities on water science or environmental initiatives. There is no substitute to hiring someone who has both the technical skills and the lived experience from their own community.
Community is a common theme we hear when youth talk about their Water First experiences. "Through the program, I've learned how important the work is and being in my community," said Liam Welling, a participant from Wasauksing First Nation. "Doing the work has shown me that there's a need for qualified people to do it."
Spencer Welling from Wasauksing First Nation said, "I knew that this program would help me start a career where I feel like I would be making a difference."
"Training and certifications are critical, but youth also need employability support."
Other young participants point to the value of experiential learning. "The program has been monumental in allowing me to explore the world of water operations," said Harmony Restoule, an intern from Dokis First Nation. Harmony said she appreciated the opportunity to engage in hands-on learning with experts in the field and to try something new.
For some young participants, finding employment as a water operator is not where they end up – and that's okay.
"The success of the program can be measured in a number of ways – do they complete the training? Do they go on to work in the field? Do they go on to work, period?" said Polly Bobiwash, Anishinabek Nation Director of Labour Market Development and a member of Water First's Board of Directors. "They gain employability skills, they gain the confidence to go on and meet their own goals."
Considering the barriers facing young Indigenous people, we at Water First are inspired by the enthusiasm and spirit of youth who participate in our programs and go on to employment, further education or other successes.
Employers have an important role to play in understanding the context of hiring Indigenous youth and the kinds of supports that will help them be their best. Some employers don't adequately value the skills youth bring to the job and may not be considerate of their unique needs. We want to help change that.
We believe that taking the time to learn and understand is worth it. Young Indigenous people are entering the workforce in large numbers, and leveraging their experience and motivation is a benefit for both employers and communities.
---
Caption for first photo: Interns in the Environmental Water Program sampling water as part of a project in collaboration with Sheshatshiu Innu First Nation in Labrador.
Tags :
featured
podium